Master in Advanced Materials Science
Home ›
Master ›
Master in Advanced Materials Science
Program Description
Master in Advanced Materials Science
Master's program "Advanced Materials Science" is focused on the study of new construction materials used in space engineering, accurate mechanical engineering, medicine, information technologies and other fields. The program also undertakes the study of the fundamental physical principles of measurements, modern analytical methods of materials properties study, as well as methods of their production. The program is designed for students who have received a BS degree in solid state physics, materials science, nanomaterials, or metallurgy.
The medium of instruction for this program is English.
Importance of the MS program
New materials were discovered and studied mainly by a rule of thumb. Yet, today due to the continuously growing industrial expectations from new materials possessing a wide spectrum of properties, there needs to be elaborated strong and reliable theoretical grounds, induced from practical experiments, to achieve greater success in this field.
Another part of the program is focused on the advancement of the technology of materials production. For example, the transfer from the polycrystalline Ni-based superalloys to the single crystals, the alloying by Re and Ru and the use of the hot isostatic pressure lead to the creation of materials for the turbine blades for the five generation gas turbines engines with high-temperature strength 30% more.
Skills & Competencies
The program helps students find appropriate solutions to contemporary scientific problems of materials science, as well as understand the principles of materials design for different purposes, theoretical (thermodynamic, kinetic, structural, etc.) and experimental methods, methods of computer modeling. The program helps choose the optimal regimes of materials production, evaluate preliminary costs of experiments and ways to reduce them, it teaches students to become more effective and efficient in teamwork and apply practical results of their study in a real-life setting.
Basic courses
Atomic structure of solid phases
Thermodynamics and kinetics in materials science
Diffusion in solids
Physical properties of materials
Corrosion and protection of metals
Magnetic materials
Materials science: deformation and fracture, mechanical properties, special metallic alloys
Methods of surfaces and interfaces investigation
Numerical methods and computer modeling
Multicomponent nanostructured coatings
Amorphous metallic alloys
Mechanical spectroscopy of metallic materials
After passing the entrance exams, a student works out his or her individual schedule of classes as well as defines the major field of expertise his or her scientific paper will be focused on. Every student will have a scientific advisor who will guide them through educational and practical stages of the program as well as assist them in working on their dissertation.
Usually, most theoretical classes are held within the 1st and 2nd terms of the program, yet certain classes may also take place during the 3rd term. While following the program, students will carry out research and experimental work either at the MISiS laboratories or at the Institutes of the Russian Academy of Sciences (Institute of Solid State Physics, Institute of Physical Chemistry, and Institute of Materials Science and Metallurgy).
Most research work is conducted during the 3rd term of the program. Upon the termination of their research activities, students prepare a Research Account which will be partially covered in their dissertation.
During the 4th terms, students are mainly engaged in working on their dissertations.
After the program is completed, students who have not prepared their master's thesis, receive a Certificate, and those who prepared and defended it, - the master's diploma of "Advanced Materials Science".
Admission
Admission to International Master's Programs at MISiS is open to both Russian and international students. Given that all classes will be conducted in English, we recommend that non-native speakers of English achieve a TOEFL score of at least 525 (paper-based) or 200 (computer-based) prior to admission. To apply for a two-year Master's program at MISiS, the applicant must hold a Bachelor's degree in a related field. Upon the completion of the program of study at MISiS, the applicant will receive a Russian State diploma and a European Diploma Supplement.
Admission Deadline
The deadline to submit the application for Fall 2019 is August 10, 2019, however, international students are strongly encouraged to apply by July 20, 2019.
Last updated Nov 2019
About the School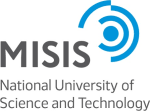 With over 100 years of experience educating in the fields of scientific research, technology, and metallurgy, The National University of Science and Technology MISIS has a proud and distinguished hist ... Read More
With over 100 years of experience educating in the fields of scientific research, technology, and metallurgy, The National University of Science and Technology MISIS has a proud and distinguished history. Established in 1918, the University originated as the Department of Metallurgy in the Moscow Academy of Mines, and in the following decades has undergone several transformations before achieving its current designation as a national research university.
Read less