Master in Advanced Materials Innovative Recycling (AMIR)
This international Master program offers a high-level, interdisciplinary academic program focusing on the raw material value chain with particular emphasis on recycling.
Program outline
The AMIR Master program focuses on the raw material value chain, with particular emphasis on recycling. The two main objectives are:
Educate students to become highly-skilled European professionals with expertise in various types of materials. This expertise will enable them to develop, at a large and ambitious scale, new methods for material recycling. In addition, the AMIR program includes classes on transferable skills such as innovation, ethics, intellectual property, life cycle assessment, sustainability, and advanced research strategies.
Develop a deep entrepreneurship mindset with the help and expertise of associated businesses, incubators and innovation services as well as a large panel of industries.
Program structure
Semesters 1 and 2
The first year of the Master program takes place at the University of Bordeaux in partnership with the research and technology organization, Tecnalia. Students learn about general and technical aspects of the raw material value chain (general chemistry, material science, lifecycle of materials) as well as about the main outcomes of the European Institute of Innovation and Technology (EIT): sustainability, intellectual transformation, value judgments (ethical, scientific and sustainability challenges), creativity, innovation, leadership and entrepreneurship.
Semesters 3 and 4
The third semester (Master 2) is dedicated to a specialization in one of the partner universities. This part of the program offers the possibility to follow selected advanced materials classes for various applications (energy, e-mobility - magnets, transport, environments - catalysis, etc.).
The specializations are:
Darmstadt: material design for recycling
Liege: metallurgy and metals recycling
Madrid: mineral recycling for construction and other sectors
The program is completed with a three to six months' internship (Master thesis).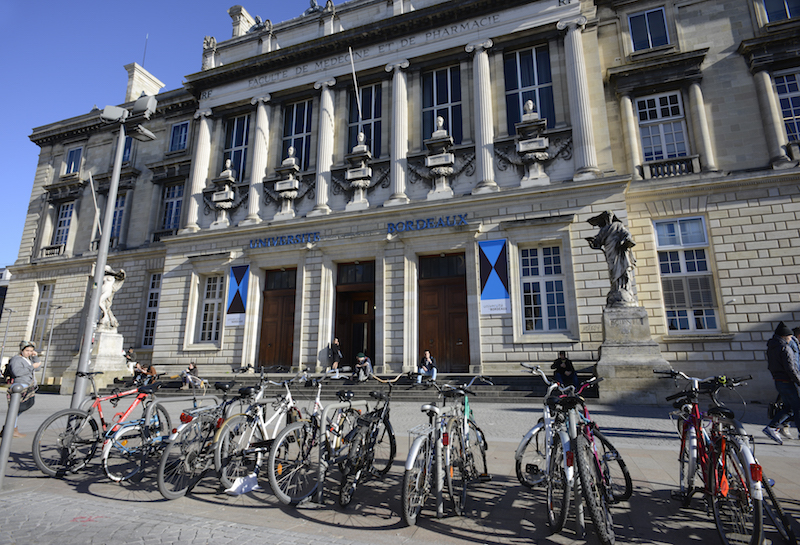 Strengths of this Master program?
AMIR graduates are international entrepreneurs and innovators, able to work anywhere in Europe and beyond.
High-level education and research environment.
Practical insights with advanced research labs.
High-quality internships.
Mandatory international and intersectoral mobility.
Supported by the European Institute of Innovation & Technology (EIT) and the International Master program of the Bordeaux "Initiative of Excellence" (IdEx).
After this Master program?
The AMIR program benefits from a strong academic, research and industrial network.
After graduation, students are fully prepared to integrate the working environment as professionals in the recycling sector (process optimization, materials design, plant administration, project management, etc.) whether it be in the industrial field or governmental organizations. Possible sectors include information and communication technologies, building construction, energy, machinery tools, mobility.
Graduates also obtain the necessary skills and knowledge to set up their own company or work in sales and marketing.
Finally, further doctoral studies are another possibility and students may apply for Ph.D. programs in Europe, including those offered in the framework of the European Multifunctional Materials Institute.
Admission requirements
Hold a Bachelor degree in Engineering or Environmental Sciences with advanced knowledge in Chemistry (minimum 3 years of study / 180 ECTS), or a Bachelors degree in Chemistry, Physical-Chemistry, Materials (or Matter) Sciences.
This school offers programs in:
Last updated January 22, 2018