Master in Advanced English Studies
Home ›
Master ›
Master in Advanced English Studies
Program Description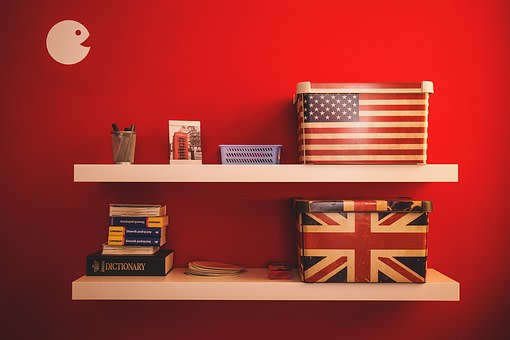 Introduction
The Inter-university Master in Advanced English Studies and its Applications (iMAES), run by the Universities of A Coruña (UDC), Santiago de Compostela (USC) and Vigo (UVigo), is an accredited programme which meets the high standards of excellence of the European System of Higher Education.
Classes are held at each of the three organising universities so that students can choose the location and schedule that best suit their needs and interests.
The Master consists of both attendance-based and online training, each course (3 ECTS) involving 14 classroom hours and 7 hours online coursework. In total, it develops a 60-credit academic program over one academic year.
Why study
The Master prepares students for the demanding standards of the international job market and offers advanced training in the core subject areas of English language and linguistics and Anglo-American literature and culture. It also gives students the opportunity to gain practical experience in both conducting and applying linguistics and literary research.
There is also a practicum module which affords students a unique opportunity to work with outside organisations with which the organising universities have established partnership arrangements.
The Master also allows students to begin work on a PhD, in that it provides the preparatory coursework required for writing a PhD dissertation. It constitutes the pre-requisite coursework for the Inter-university PhD Programme in Advanced English Studies: Linguistics, Literature and Culture, also jointly organised by the Universities of Santiago de Compostela, A Coruña and Vigo.
Study Structure
Common Module: Mandatory
Methodology and Research in English Linguistics
Methodology and Research in the Literature and Culture of the English-Speaking World
English Studies and Media
Literary Discourse and Society in the English-Speaking Countries
English for Specific Purposes
Cross-Cultural Perspectives in the Anglophone World
Models and theories in English Linguistics
Models of Literary and Cultural interpretation in English-Speaking Countries
Optional Module: Linguistics
Variation and Change in English
Corpus Linguistics and Computer Science in English
Cognition and Cognitive Processes in English
Contrastive Linguistics in English
Pragmatics and Discourse Analysis in English
English Teaching and Learning
Optional Module: Literature and Culture
Literature and Cultural Diversity in the Anglophone World
Literary and Cultural Movements in English-Speaking Countries
Literature and Gender Perspectives in the Anglophone World
Artistic and Literary Manifestations in English-Speaking Countries
Literary Genres in English
Textual and Cultural Negotiations in English-Speaking Countries
Practicum
Master's thesis
Access and Admission
UDC Master's studies programmes are open to students with an undergraduate degree or equivalent from a recognised Spanish university, or an equivalent qualification from a recognised third-level institution in the EHEA.
Candidates from non-EHEA university systems are not required to have their qualifications officially recognised, provided the UDC is satisfied that the learner outcomes and status of their non-EHEA qualification are homologous to the equivalent degree in Spain. This is an application-specific statement of equivalence only: under no circumstances may the University's admission of non-EHEA qualifications be construed as a form of official accreditation.
Applications for UDC Master's studies programmes will be assessed on the basis of specific entry criteria, including the candidate's academic qualifications and merits. Information relating to entry procedures and requirements will be included in the programme structure for each degree.
The decision to offer a student a place on a UDC Master's degree programme is the result of an application-specific evaluation process and has no bearing on the academic or professional status of the candidate's existing qualifications.
Last updated Jan 2018
About the School
The University of A Coruña is a public institution whose primary objective is the generation, management and dissemination of culture and scientific, technological and professional knowledge through t ... Read More
The University of A Coruña is a public institution whose primary objective is the generation, management and dissemination of culture and scientific, technological and professional knowledge through the development of research and teaching.
Read less
A Coruña ,
A Coruña ,
A Coruña ,
A Coruña ,
A Coruña ,
A Coruña ,
A Coruña ,
A Coruña ,
Ferrol ,
Ferrol
+ 9 More
Less