Program Description
Master for Research Chemists
The programme is focused on researcher training in order to meet the ever-growing need for top quality researchers. The programme also serves as an excellent stepping stone for PhD studies.
Who should apply?

Graduates who are seeking challenges in the field of chemistry research and who hold a Bachelor's degree in chemistry or chemical engineering.
Course structure and curriculum


The International Master's Degree Programme for Research Chemists is comprised of 120 credits, which can be completed in two years. The studies include compulsory and elective modules that may vary according to the students' interests and major subjects. The major subject can be chosen from four principle categories: Inorganic Chemistry, Materials Chemistry, Organic Chemistry and Physical Chemistry.
Features and goals of the programme

The most profound feature of the programme is the integration of research work into an essential part of the studies. The students will join a research group in the course of their studies and carry out assigned research projects as active members of the group. During the research projects, the students will be familiarised with analytical problem-solving and working with up-to-date research methods.

The research project topics may cover the following areas of chemistry:

Inorganic chemistry
Inorganic and organometallic synthesis
Structural Chemistry
Computational Chemistry

Organic chemistry
Protein crystallography and mass spectrometry
Biological chemistry
Biofuels

Materials chemistry

Physical chemistry
Theoretical chemistry and molecular modelling
Surface chemistry
Catalysis
Last updated Oct 2019
About the School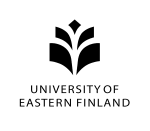 With approximately 15,000 students and 2,500 members of staff, the University of Eastern Finland is one of the largest universities in Finland. The university's campuses are located in Joensuu and Kuo ... Read More
With approximately 15,000 students and 2,500 members of staff, the University of Eastern Finland is one of the largest universities in Finland. The university's campuses are located in Joensuu and Kuopio
Read less