Master degree in International Business and Entrepreneurship
Home ›
Master ›
Master degree in International Business and Entrepreneurship
Program Description
MIBE at a glance
The 'Master of International Business and Entrepreneurship' (MIBE) is an intensive, full-time Master Programme – "Laurea Magistralis" - in Business and Management. It is entirely taught in English and covers two academic years, i.e. 4 semesters (120 ECTS credits). It focuses on three main pillars:
International environment, showing faculty and students from all over the world;
Balance between in-depth theory and practical experience, including innovative learning methods;
Strong Community – 'Mibers' - coupled with the unique atmosphere and background given by one of the oldest universities in Europe.
Core Topics
International Management
International Business and Management; Doing business in emerging countries; International Marketing; Cross-cultural Marketing;

Innovation & Entrepreneurship Innovation Management International Entrepreneurship

Digital Management Digital Marketing Management of Information Systems Big Data Analysis

Others Firm Valuation and Capital Market Instruments; Project Management; Performance Management; Basics of Competition and International Law; Basics of Economics; Fundamentals of statistics and data mining, with a special emphasis on problems related to market forecasting, analysis of international scenario, web analytics;
Class profile • About 100 students per year; • Starting from the second year, small sub-classes to stimulate teamwork and practical exercises; • Up to 30% of foreign students, coming from all over the word;
MIBE Pillars
International environment Started in 2009, throughout the academic years the course has built a very strong reputation in the international academic environment. It has attracted students from all over Italy and all over the world. The number of enrolled students has almost doubled, reaching a high percentage of foreign students (more than 30%). In addition to this, more than a third of the enrolled students have taken part to a double-degree programme, thanks to the agreements with 10 foreign partner universities. All this contributes to a highly rich international environment with a lively cultural scenario and a multidisciplinary approach to higher education.

Balancing in-depth theory and practical experience Lectures are a well-studied blend of theory and practise, with a strong focus on class discussion stimulation, case studies, teamwork, simulation projects, business games and workshops. MIBE project also shows innovative teaching methods, including e-learning platform, business games (jointly with well-known companies), 'Call for Ideas' is aimed at bringing together students coming from different departments (economics & management, biotechnology, engineers, software developers, ...), working on a business plan for new ventures.

Unique experience First of all: because our students develop a strong feeling of belonging to a community, the community of 'Mibers'. They feel that MIBE is a label, a distinctive mark: a nice one, to wear and recognise. Secondly: because of the unique atmosphere of the University of Pavia, one of the oldest universities in Europe (founded in 1361).The university is also well-known for its students' accommodation system consisting of 20 students' residences (the so-called "collegi"), where thousands of students live, study and play sports. Furthermore, Pavia is a lovely small medieval town, which feeds that special sense of community, but at the same time offers the opportunity to reach a metropolis like Milan in a very short time (only 35 kilometres away, with an excellent train connection).
Career opportunities and job profile MIBE are for aspiring leaders only, with interest in pursuing careers as manager or entrepreneur and showing strong international attitude. Careers took up by MIBERS include, but are not limited to: export manager, business development manager, analyst of international markets, innovation manager, IT manager / CIO, web marketing manager, management consultant, and – of course – international entrepreneur.
Because of their distinctive profile, MIBE students have acquired a kind of "trademark" in the job market, and they are highly sought by companies with an international vocation.
Contact and Further information Website: http://mibe.unipv.it/ Email: mibe@unipv.it
Last updated Apr 2019
About the School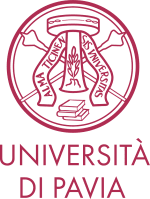 The University of Pavia is one of the world's oldest academic institutions: it was founded in 1361 and until the 20th century it was the only university in the Milan area and the region of Lombardy. P ... Read More
The University of Pavia is one of the world's oldest academic institutions: it was founded in 1361 and until the 20th century it was the only university in the Milan area and the region of Lombardy. Pavia has been a city-campus since its foundation and even today it offers its 24,000 students an experience unique in Italy and rare in Europe: studying at 20 University colleges that are largely independent from the administrative structure of the University. The University of Pavia covers all subject areas and is composed of 18 Departments offering study programmes at all levels, from Bachelor's degrees to Doctorate programmes
Read less