Master degree in Industrial Automation Engineering
Home ›
MSc ›
Master degree in Industrial Automation Engineering
Read more about this program on the school's website
Program Description
The master's program provides high-level education to graduate students with a Bachelor in Electrical Engineering or scientific disciplines. The syllabus comprises topics in the following areas:
Electrical Engineering: Electrical Drives, Automation, and Communication in Industrial Systems, Industrial Measurements, Wireless Communication Systems
Automation: Advanced Control Systems, Industrial Automation, Process Control, Robotics, Embedded and Real-time systems
Economics and Management: Lean production, Organization Theory and Design, Economics for digital society, Strategic Management and Business Planning, Logistics Management
Lectures are integrated with lab activities, seminars and tutorials, delivered by industry leaders and visiting professors from all over the world.
The program is organized into two tracks:
Industrial Technologies and Management
Robotics and Mechatronics
A Teaching Committee is purposely designated by the Teaching Council of the EECS course. The Committee has the task of checking whether the applicant can enter the Master's Program based on an evaluation of his/her compliance with the curricular requirements and of the individual background.
Entry requirements
- 3-year Bachelor (or equivalent) in Engineering or similar background
- B1 level English proficiency
Last updated Feb 2020
About the School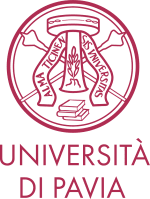 The University of Pavia is one of the world's oldest academic institutions: it was founded in 1361 and until the 20th century it was the only university in the Milan area and the region of Lombardy. P ... Read More
The University of Pavia is one of the world's oldest academic institutions: it was founded in 1361 and until the 20th century it was the only university in the Milan area and the region of Lombardy. Pavia has been a city-campus since its foundation and even today it offers its 24,000 students an experience unique in Italy and rare in Europe: studying at 20 University colleges that are largely independent from the administrative structure of the University. The University of Pavia covers all subject areas and is composed of 18 Departments offering study programmes at all levels, from Bachelor's degrees to Doctorate programmes
Read less