Master degree in Computer Engineering
Home ›
MSc ›
Master degree in Computer Engineering
Program Description
The School of Engineering offers a Laurea Magistralis (Master of Science) program in Computer Engineering.
The Computer Science and Multimedia curriculum includes Multiprocessor Architectures, Computer Networks, Performance Evaluation, Multimedia Systems and Technologies, Computer Vision and Human-Computer Interaction.
The Services Engineering curriculum includes Business Analysis, Design of Enterprise Systems, Service, and Web Systems Design.
The Double Master in Services Engineering A and Double Master in Services Engineering B curricula allow students to get two Master Degrees, spending compulsory semesters in our university and in partner universities. In this connection, a peer to peer agreement has already been activated with Chinese Universities, namely Tongji (Shanghai), HIT (Harbin), UESTC (Chengdu).
Lectures are integrated with lab activities, seminars and tutorials, delivered by industry leaders and visiting professors from all over the world.
Admission Requirements
A Bachelor Degree in Computer Science, Software Engineering, Information Systems, Electronics or similar topics acknowledged by the Italian Government is required. In some cases, a legalized translation of Degree Certificates into Italian by the Italian Consulate is also required. Lower-income students are entitled to apply for EDISU scholarships.
Degree, Internship, and Thesis
Our educational activities greatly benefit from the vibrant international research activity carried out by faculty assigned to the Computer Engineering Master Program. Many courses include lab activities where students can practice and be involved in experiments relating to course topics. The labs dedicated to teaching activity are equipped with modern electronic instruments and computers, as well as state-of-the-art software tools and experimental set-ups. MS students develop a thesis with a University of Pavia Tutor. Typically, a thesis is an innovative project, an experimental system or a research study. Research activity is performed during the last MS semester in University labs and/or in companies and bodies with specific agreements with the University.
Moreover, a Ph.D. School in Electronics, Computer Science, and Electrical Engineering has been operative for over twenty years at the University of Pavia which is designed to train researchers with a cultural background which fits the innovation requirements of today's Information Society, from the standpoint of both scientific originality and design ability.
Career Opportunities
Throughout the International Master Program in Computer Engineering students will improve their technical and scientific skills, as well as their ability to operate at an international level. All the members of the teaching staff have lasting and fruitful collaborations with leading companies in Automation, Computer Science and Service Systems Engineering nationally and internationally.
Interesting job opportunities for graduate students can be created in Italy and abroad thanks to the involvement of teaching staff in European or International Projects involving companies and research centers. Our students will already be interacting with foreign companies at the time of their graduation project which can even be developed abroad with the support of an ERASMUS Placement.
Last updated Apr 2019
About the School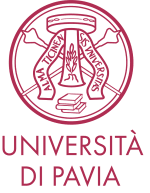 The University of Pavia is one of the world's oldest academic institutions: it was founded in 1361 and until the 20th century it was the only university in the Milan area and the region of Lombardy. P ... Read More
The University of Pavia is one of the world's oldest academic institutions: it was founded in 1361 and until the 20th century it was the only university in the Milan area and the region of Lombardy. Pavia has been a city-campus since its foundation and even today it offers its 24,000 students an experience unique in Italy and rare in Europe: studying at 20 University colleges that are largely independent from the administrative structure of the University. The University of Pavia covers all subject areas and is composed of 18 Departments offering study programmes at all levels, from Bachelor's degrees to Doctorate programmes
Read less