Master Program in Macroeconomic Policy and Financial Markets
Home ›
Master ›
Master Program in Macroeconomic Policy and Financial Markets
Read more about this program on the institution's website
Program Description
About
Policy-makers are often forced to make decisions under conditions of uncertainty, but the results of these decisions may directly influence a country's overall economic performance.
While a thorough understanding of aggregate economy dynamics is necessary for success, it is not entirely sufficient. Organizations must also be knowledgeable of the many sources of aggregate risk and uncertainty and must rely on the analytical tools available to study the aggregate economy.
Students in the Barcelona GSE Macroeconomic Policy and Financial Markets Program will obtain relevant knowledge about the central issues in Macroeconomic and Financial Economics analysis, as well as the key tools, data, models, and techniques now being used by public and private institutions.
Financial and consulting firms increasingly utilize complex economic theories. Students will not only learn how to use these modeling and statistical techniques but will conduct an independent master's project to learn how to apply these new skills to real empirical work.
Our program also offers students guest seminars and lectures by international academics and practitioners. A closing conference will be held as an interactive forum between the academic and professional worlds. The presentation and discussion of students' applied work will be combined with expert talks covering both institutional topics as well as the presentation of original academic research.
This program covers economic models such as the dynamic stochastic general equilibrium (DSGE), vector autoregression (VAR), and autoregressive conditional heteroskedasticity (ARCH). Our graduates are prepared with an expert grasp of aggregate economy and financial function fundamentals, able to build macroeconomic and market forecasts - skills that consulting firms, investment banks, and government agencies are all in need of.

Program schedule
Given the applied, quantitative nature of this program, students will need to furnish their own laptop computer.
In the first Term, all Macroeconomic Policy and Financial Markets Program students are required to take a mathematics, statistics, and computer tools brush-up course.
In the second term, students will have the opportunity to take a course in Text mining and web scraping with R. This course is not mandatory, but highly recommended.
A master project, which will be supervised in regular meetings with an advisor, will allow each student to put their knowledge into practice and improve their writing and exposition skills.
By the end of the program, students must complete 60 ECTS (a total of 6 mandatory courses and 9 elective courses)
A limited number of places will be available to practitioners who would like to enroll in specific courses.
What skills and knowledge will I acquire in this program?
Deep knowledge of the economic theory behind macroeconomic models of financial markets
Comprehension of the dynamics affecting financial and policy-oriented decision-making
Numerical methods and simulation techniques applied to quantitative macroeconomics, policy design, and evaluation
Precise econometric techniques required for a state-of-the-art applied analysis
Ability to create and deliver technical and executive reports and publicly communicate and discuss research work
Who will benefit from this program?
Graduates in Economics, Business Administration, and Engineering
Junior analysts and other professionals at central banks and public institutions seeking to improve their profile
Prospective Ph.D. students looking for a solid master's program in Economics
Who hires Macro graduates?
Consulting Firms
Financial Services
Government & Authorities
International Organizations / Non-profits
Research & Academic Institutions
Other Industries
Examples of recent placements:
Accenture AG − Consultant − Zurich, Switzerland
AIREF − Research Assistant − Madrid, Spain
Australian Federal Treasury − Analyst − Canberra, Australia
Bank of England − Economist − London, United Kingdom
Center for Monetary and Financial Studies (CEMFI) − PhD Student − Madrid, Spain
CPB Netherlands Bureau for Economic Policy Analysis − Macroeconomist − Amsterdam, Netherlands
European Central Bank − Trainee in the DG Monetary Policy − Frankfurt, Germany
European Investment Bank (EIB) − Intern in the Economic Department − Luxembourg, Luxembourg
OECD − Traineeship − Paris, France
Roland Berger − Research Specialist − Kiev, Ukraine
Universitat Autònoma de Barcelona (UAB) − PhD Student − Barcelona, Spain
Universitat Pompeu Fabra (UPF) − PhD Student − Barcelona, Spain
World Bank − Consultant − Washington, USA
World Trade Organisation (WTO) − Intern − Geneva, Switzerland
Last updated Sep 2020
About the School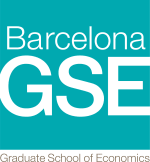 Barcelona Graduate School of Economics is an institution dedicated to academic rigor, open-minded thinking, and scientific impact. We do this by bringing together four of Europe's top Economics resear ... Read More
Barcelona Graduate School of Economics is an institution dedicated to academic rigor, open-minded thinking, and scientific impact. We do this by bringing together four of Europe's top Economics research groups, all located in the city we call home: Universitat Pompeu Fabra (UPF) Department of Economics and Business Universitat Autònoma de Barcelona (UAB) Unit of Economic Analysis Institute for Economic Analysis (IAE-CSIC) Center for Research in International Economics (CREI) Our rigorous Master's programs are designed and taught by researchers from these four academic units. They are our Barcelona GSE Affiliated Professors, our core teaching faculty of more than 150 accomplished researchers and instructors who exemplify the pursuit of excellence that we aim to instill in every student.
Read less