Read more about this program on the institution's website
Program Description
About
The increasing complexity of financial markets demands greater modeling techniques and a deeper understanding of financial data. The Finance Program of the Master's in Economics and Finance at the Barcelona GSE is designed to prepare you for these challenges.
An interdisciplinary approach combining Finance and Economics
The Barcelona GSE Finance Program builds on the School's outstanding faculty in Finance, Economics, Econometrics and Data Science. The program is aimed at students that seek an interdisciplinary approach that combines Finance and Economics. It is designed to give students the strong modeling techniques, econometric tools, and advanced coding skills needed for the top jobs in banking, consulting and fintech.
The Finance Program is built around three pillars:
Concepts: acquire an in-depth understanding of the theory of Finance and Economics

Modeling: learn how to construct and implement financial models

Data analysis: apply Econometrics, Statistics and Data Science techniques to analyze complex financial data
94% career placement success within six months of graduation
Our graduates excel at designing and implementing complex financial and economics models; they have a strong understanding of the theory; and can apply their programming skills (R, Matlab, Stata and (optional) Python) to the analysis of large datasets.
Thanks to their ability to analyze and model data intensive problems, and to communicate results effectively, our graduates are in high demand from a wide range of industries, including consulting, banking, risk management and derivatives trading, portfolio and investment management, fintech, and central banks.
Most of our Finance students have a background in Economics or in a quantitative subject. Proof will be required showing an undergraduate degree with a substantial number of quantitative subjects, or GRE to demonstrate quantitative ability (however, the GRE is not mandatory for this program).

Program schedule
A key advantage of our Master in Finance is that students can benefit from BGSE top faculty teaching in a wide range of courses in their field of expertise. In particular, students with an interest in quantitative techniques can take electives in advanced econometric methods, optimization techniques, advanced programming, and machine learning, while students who are interested in economics topics can choose among the advanced economics courses in macroeconomics, monetary policy, and exchange rates.
In the Fall term, students are required to take 3 out of the following brush-up courses:
Calculus and Linear Algebra
Probability and Statistics
R Programming Language
During the first weeks of Term 1, students have the opportunity to take an introductory Matlab course, highly recommended for those students who have never used it before or want to reinforce their knowledge.
What skills and knowledge will I acquire in this program?
Advanced quantitative knowledge in finance
Modeling techniques for financial problems
Use of programming languages for finance applications
Econometric techniques for the analysis of financial data
Who will benefit from this program?
Graduates in Economics or Finance with an interest in modeling techniques and data analysis
Graduates in Engineering, Mathematics, Physics, or Statistics that want to pursue a career in Finance
Analysts and policy-makers at financial or supervisory authorities
Aspiring PhD students
Who hires Finance graduates?
Consulting Firms
Financial Services
Government & Authorities
Research & Academic Institutions
Other Industries
Technology
Examples of recent Finance placements:
Bloomberg − Analyst − London, United Kingdom
Cass Business School − London − United Kingdom, Cass Business School (London, United Kingdom)
Central Reserve Bank of Peru − Senior Analyst at Financial Research Department − Lima, Peru
Central Reserve Bank of Peru − Senior Macroeconomic Analyst − Lima, Peru
Cognizant − Financial Planning & Analytics − Chennai, India
European Investment Bank (EIB) − Trainee at the General Secretariat Directorate – Economics Department – Country and Finance Sector Analysis Division − Luxembourg, Luxembourg
Federal Reserve − Financial Institution Policy Analyst Department: Reserve Bank Operations and Payment Systems (RBOPS)--Financial Market Infrasturctures (FMIs) − Washington DC, United States
IESE Business School − PhD Student − Barcelona, Spain
OECD − Trainee in the Directorate for Science, Technology and Innovation (STI) − Paris, France
Oxera − Financial Analyst − Oxford, United Kingdom
Oxera − Senior Consultant − London, United Kingdom
PwC − Graduate Programme − Madrid, Spain
Tilburg University − PhD Student − Tilburg, Netherlands
Universitat Pompeu Fabra (UPF) − PhD Student − Barcelona, Spain
University of Cambridge − Master's Student − Cambridge, United Kingdom
Last updated Sep 2020
About the School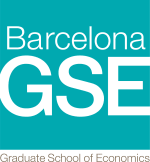 Barcelona Graduate School of Economics is an institution dedicated to academic rigor, open-minded thinking, and scientific impact. We do this by bringing together four of Europe's top Economics resear ... Read More
Barcelona Graduate School of Economics is an institution dedicated to academic rigor, open-minded thinking, and scientific impact. We do this by bringing together four of Europe's top Economics research groups, all located in the city we call home: Universitat Pompeu Fabra (UPF) Department of Economics and Business Universitat Autònoma de Barcelona (UAB) Unit of Economic Analysis Institute for Economic Analysis (IAE-CSIC) Center for Research in International Economics (CREI) Our rigorous Master's programs are designed and taught by researchers from these four academic units. They are our Barcelona GSE Affiliated Professors, our core teaching faculty of more than 150 accomplished researchers and instructors who exemplify the pursuit of excellence that we aim to instill in every student.
Read less