Master Program in Economics of Public Policy
Home ›
Master ›
Master Program in Economics of Public Policy
Read more about this program on the institution's website
Program Description
About
How and why do particular public policies get implemented? How are they designed? How do we know if they work? Why are some policies more successful than others?
National-level finance and planning involve big numbers: pensions, health systems, income support, social programs, and so forth. Successful public policies can make all the difference for the lives of millions of individuals, with numbers and effects become much larger for developed countries and faster growth in developing ones.
Students will be drilled in commanding advanced empirical public policy evaluation tools and will be ready to use these tools in practice.
Students will be exposed to the views of experts from fields other than Economics in order to build an appreciation for the multidisciplinary nature of public policy design and evaluation. A master's advisor will guide each student in completing an independent master's project by the end of the program, allowing specialization in a policy topic of the student's choice.
Our graduates will be prepared to take on analytical positions at public institutions, international organizations, consulting firms, research institutions, and think tanks.
Graduates will also be well-prepared to pursue advanced post-graduate study of Policy or Economics.

Program schedule
In the Fall term, students will have the opportunity to take a brush-up course in mathematics and statistics. This courses is not mandatory but highly recommended to assure a smooth start.
Maths and Statistics Brush-Up
A master project, which will be supervised in regular meetings with an advisor, will allow each student to put their knowledge into practice and improve their writing and exposition skills.
Course offer is subject to change.
What skills and knowledge will I acquire in this program?
Confidence in examining and discussion of the Economic theory behind the design and evaluation of public policies
Applied analysis in Microeconomics, Macroeconomics, Information Economics, Game Theory, and Political Economy
Command of state-of-the-art empirical tools to evaluate policies and impacts
Expert knowledge of institutional framework contexts where public policies are designed and implemented
Ability to communicate in written technical and non-technical policy reports based on multidisciplinary approaches
Who will benefit from this program?
Students with Business Administration, Economics, International Relations, Political Science, Public Policy, or Statistical backgrounds
Junior analysts or professionals from the workforce looking to upgrade their analytical skills
Aspiring Ph.D. students who want to build a solid foundation
Who hires Economics of Public Policy graduates?
Consulting Firms
Financial Services
Government & Authorities
International Organizations / Non-profits
Research & Academic Institutions
Other Industries
Examples of recent placements:
AIREF − Research Assistant − Madrid, Spain
Arizona State University - PhD Student - Tempe, AZ, United States
Banco de España − Research Assistant − Madrid, Spain
Dotecon − Junior Consultant − London, United Kingdom
European University Institute (EUI) - PhD Student - Florence, Italy
Hudson Institute − Economic Policy Research Intern − Washington DC, United States
International Initiative for Impact Evaluation (3ie) − Consultant − Delhi, India
Ministry of Tourism of Mexico − Director of Tourist Regulation − Mexico City, Mexico
Nudge4 Solutions Lab at the University of Virginia − Research Assistant − Charlottesville, VA, United States
ODI − Fellow Scheme − Banjul, The Gambia
Ontario Trillium Foundation − Project Evaluation Analyst − Ontario, Canada
PwC − Economic Consultant − Amsterdam, Netherlands
Resolution Foundation − Economic Researcher − London, United Kingdom
Rhode Island Innovative Policy Lab at Brown University − Economic Analyst − Providence, RI, United States
SIRIS Academic − Junior Consultant − Barcelona, Spain
Last updated Sep 2020
About the School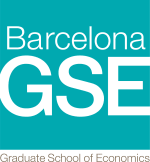 Barcelona Graduate School of Economics is an institution dedicated to academic rigor, open-minded thinking, and scientific impact. We do this by bringing together four of Europe's top Economics resear ... Read More
Barcelona Graduate School of Economics is an institution dedicated to academic rigor, open-minded thinking, and scientific impact. We do this by bringing together four of Europe's top Economics research groups, all located in the city we call home: Universitat Pompeu Fabra (UPF) Department of Economics and Business Universitat Autònoma de Barcelona (UAB) Unit of Economic Analysis Institute for Economic Analysis (IAE-CSIC) Center for Research in International Economics (CREI) Our rigorous Master's programs are designed and taught by researchers from these four academic units. They are our Barcelona GSE Affiliated Professors, our core teaching faculty of more than 150 accomplished researchers and instructors who exemplify the pursuit of excellence that we aim to instill in every student.
Read less