Master Program in Data Science for Decision Making
Home ›
Master ›
Master Program in Data Science for Decision Making
Read more about this program on the institution's website
Program Description
About
The demand for Data Scientists is exploding, driven by the increasing availability of data and the advance of machine learning. Data collection and analysis have become crucial components of decision making in today's private and public organizations and many have started to develop specialized departments for this purpose.
The ability to extract, handle, and analyze large amounts of data is therefore a key skill on today's job market.
However, gathering and summarizing data is not enough. Data science can only improve decision making with an understanding of how choices affect outcomes. Data Scientists must therefore increasingly combine standard tools in machine learning with an understanding of the causal relationships behind the data.
The Barcelona GSE Master's Program in Data Science for Decision Making integrates key elements from Data Science and Economics to give graduates the ability to deal with all types of data and make the correct inferences from it.
Students will be trained in the use of cutting-edge machine learning methods and of statistical models that will help them to provide effective data support in the decision-making process of any organization. Students will, for example, be able to extract information from the structure of social networks, satellite images, large libraries of digitized text, read and visualize data in maps and make sense of geo-localized information and time series data. They will also be able to use this data for forecasting and evaluate different policy options or business strategies through models built on an understanding of causal relationships.
Program schedule
The Data Science for Decision Making Program is organized around four pillars:
Statistics and Machine Learning
Econometrics and Causal Identification
Data Warehousing, Business Intelligence, and Text Mining
Economics Models and Optimization for Decision-Making
What skills and knowledge will I acquire in this program?
Ability to provide adequate data analysis for decision-making problems in research, governments, firms, international organizations and NGOs.
Ability to analyze the decision-making problem through the combination of applied data science and economics frameworks.
Programming skills necessary to extract data from any source including text, images, social networks, geocodes and maps.

Use and program cutting edge machine learning and econometric tools to analyze the resulting data.
Gain expertise in database management and distributed processing in a cloud computing environment.
Develop a deep understanding of the differences between correlation and causality and why this is crucial for optimal decision-making.
Communicate data analysis results effectively through presentation and aesthetic charting skills.

Ability to approach problems from different angles and to be aware of complementarities in knowledge on interdisciplinary teams.
Who will benefit from this program?
The goal of this Master's program is to serve two profiles:
The applied nature of the course aims to be accessible to students that have work experience in enterprises, government or international organizations and have worked with data inside these organizations.
The program gives recent graduates with strong analytical skills the possibility to specialize in applied data work.
Given the diverse background of our students, there are no prerequisites in either Data Science or Economics. However, students will only be able to absorb the wealth of methods that are taught with some experience of working with data, very strong quantitative skills, and some prior knowledge in Statistics.
Students will learn how to use STATA and program in Python during the Master's, but some experience in these two software packages will allow students to focus on the applications.
Last updated Oct 2020
About the School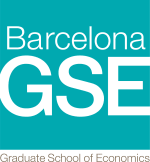 Barcelona Graduate School of Economics is an institution dedicated to academic rigor, open-minded thinking, and scientific impact. We do this by bringing together four of Europe's top Economics resear ... Read More
Barcelona Graduate School of Economics is an institution dedicated to academic rigor, open-minded thinking, and scientific impact. We do this by bringing together four of Europe's top Economics research groups, all located in the city we call home: Universitat Pompeu Fabra (UPF) Department of Economics and Business Universitat Autònoma de Barcelona (UAB) Unit of Economic Analysis Institute for Economic Analysis (IAE-CSIC) Center for Research in International Economics (CREI) Our rigorous Master's programs are designed and taught by researchers from these four academic units. They are our Barcelona GSE Affiliated Professors, our core teaching faculty of more than 150 accomplished researchers and instructors who exemplify the pursuit of excellence that we aim to instill in every student.
Read less