Master Program in Data Science Methodology
Home ›
Master ›
Master Program in Data Science Methodology
Read more about this program on the institution's website
Program Description
About
The digital revolution brings with it an explosion of data that carries significant potential value for businesses, science, and society.
As data becomes easily available as never before, so too does its volume grow, and extracting useful quantitative insights becomes more and more challenging.
The Barcelona GSE Master in Data Science Methodology prepares its graduates to design and build data-driven systems for decision-making in the private or public sector, offering a thorough training in predictive, descriptive, and prescriptive analytics.
The curriculum will guide students from modeling and theory to computational practice and cutting-edge tools, teaching skills that are in growing global demand.
Data Science Methodology students will be armed with a solid knowledge of statistical and machine learning methods, optimization and computing, and the ability to spot, assess, and seize the opportunity of data-driven value creation.
Students will learn how to apply classroom examples using real data and answer concrete business questions from the perspectives of different industries. Through an independent master's project and the opportunity for industrial practicum work conducted with local businesses, students can have the opportunity to solve actual analytics problems hands-on.
Our courses are taught by leading academics and researchers in the fields of Economics, Operations, and Statistics, as well as experienced professionals from the analytics industry.
The program also invites guest speakers and entrepreneurs working at the frontiers of the Data Science.

Program schedule
The Data Science Methodology program is organized around four pillars:
Statistics and Machine Learning
Optimization and Operational Research
Data Warehousing, Business Intelligence, and Big Data Analytics
Economics, Finance, and Policy-Making
In September, students are required to take three brush-up courses. Students who can provide evidence of sufficient past coursework may be exempt:
Introduction to Computing
Introduction to Economics
Introduction to Mathematics
Course offer is subject to change.
What skills and knowledge will I acquire in this program?
Expertise in modern computational, high-dimensional and simulation-based Statistics and Machine Learning
Solid evaluation of the opportunities of data-driven value creation within companies and organizations
Ability to apply appropriate statistical methodologies and optimization techniques in solving complex problems
Innovation with database management systems and distributed processing in a cloud computing environment
Experience analyzing Big Data from the Internet of Things (industrial sensor data), the Internet of People (social and location data), and business transaction data
Effective communication of data analysis results through presentation and aesthetic charting skills
Who will benefit from this program?
Data Science Methodology students usually come from backgrounds in Economics, Business, and other quantitative subjects. They typically have a solid economics grounding, a keen interest in quantitative methods, and the ambition to work on real-world problems and data. Programming professionals and aspiring PhD students looking to acquire analytical and quantitative tools will also benefit from the Barcelona GSE Data Science Program.
Industrial Practicum
The industrial practicum is an in-depth analytics project that takes place during the final three months of the master. The practicum gives Data Science students the opportunity to complete a "deep dive" analytics project using real data from selected companies around Barcelona.
Students will dedicate 300 hours to the practicum, collaborating with companies on-site using real data to solve a specific challenge that requires the types of "skill bundles" they have acquired during the first two terms of the master program.
Companies that have expressed interest in offering practicum projects to Barcelona GSE students include commercial banks, consulting firms, mobile application developers, risk analysts, and online retail platforms, among others. With a wide menu of companies competing for their attention, students are very likely to be matched with a practicum in the industry where they might prefer to work after graduation.
Who hires Data Science Methodology graduates?
Consulting Firms
Financial Services
Government & Authorities
International Organizations / Non-profits
Technology
Research & Academic Institutions
Other Industries
Examples of recent professional placements:
Accenture − Analyst − Barcelona, Spain
Barcelona Supercomputing Center − Data Scientist (Postdoctoral) − Barcelona, Spain
Blackrock − Data Science Intern − London, United Kingdom
Caixa Business Intelligence − Data Scientist − Barcelona, Spain
Centre for Research in Health & Economics and UPF (CRES-UPF) − Data Scientist − Barcelona, Spain
CoinFi − Data Scientist − Hong Kong, China
Criteo − Local Analyst − Stockholm, Sweden
European Investment Bank (EIB) − Traineeship in Statistics − Luxembourg, Luxembourg
Fresenius Medical Care − Junior Data Scientist − Berlin, Germany
International Labour Organization (ILO) − Data Scientist − Geneva, Switzerland
International Telecommunication Union − Market Analyst − Geneva, Switzerland
Munich Airport − Data Scientist − Munich, Germany
Novartis − Advanced Analytics Specialist − Barcelona, Spain
OECD Directorate for Public Governance and Territorial Development − Data Science Intern − Paris, France
Sanofi − Statistical Forecaster − Barcelona, Spain
Social Point − Game Data Scientist − Barcelona, Spain
Telefónica − Research Data Scientist − Barcelona, Spain
The Washington Post − Digital Analyst − Washington DC, United States
World Bank − Data Scientist/ Research Analyst − Washington DC, United States
Examples of recent Data Science PhD placements:
Universitat Pompeu Fabra (UPF)
University College London
University of California San Diego
Last updated Nov 2020
About the School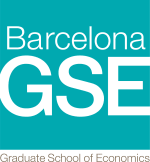 Barcelona Graduate School of Economics is an institution dedicated to academic rigor, open-minded thinking, and scientific impact. We do this by bringing together four of Europe's top Economics resear ... Read More
Barcelona Graduate School of Economics is an institution dedicated to academic rigor, open-minded thinking, and scientific impact. We do this by bringing together four of Europe's top Economics research groups, all located in the city we call home: Universitat Pompeu Fabra (UPF) Department of Economics and Business Universitat Autònoma de Barcelona (UAB) Unit of Economic Analysis Institute for Economic Analysis (IAE-CSIC) Center for Research in International Economics (CREI) Our rigorous Master's programs are designed and taught by researchers from these four academic units. They are our Barcelona GSE Affiliated Professors, our core teaching faculty of more than 150 accomplished researchers and instructors who exemplify the pursuit of excellence that we aim to instill in every student.
Read less