Program Description
Part-time studies focusing on marketing, management and IT
How do we reach current and future customers via all relevant channels? How do we tell them about these channels stories that inspire them? How do we optimize our website so that customers find us? How do we design display and AdWords campaigns? And what are we doing on Facebook, Twitter
The program is currently in the program accreditation, which is expected to start in October 2018.
Content and specialization - to suit your interests and plans
The contents of the online marketing degree program are as varied as the occupational fields in which the acquired competences can be used. The master's program combines application-oriented knowledge in the areas of marketing management, strategic communication and information technology.
Practical and academically sound, the study provides the necessary knowledge in the following topics and fields of work:
Marketing and communication management
Online Marketing and Multichannel Marketing
Online Business and Online Commerce
Data Management and Marketing Automation
Mobile Advertising, Mobile Services and App Development
Social Media Marketing and Social Media Advertising
Content Marketing and Brand Storytelling
Master's degree from the University of Fresenius
The program is a joint offer of the Leipzig School of Media and the distance learning onlineplus of the Hochschule Fresenius. The presence units take place in Leipzig. The degree program has a scope of 120 ECTS credits.
Course of study
The master's program in Online Marketing (Master of Arts) is currently in accreditation and will officially start on October 1, 2018.
In our blended learning program, pure online modules are combined with short attendance phases (one or two attendance phases per semester, a total of 15 attendance days). This results in an optimal mix for a self-determined distance learning and the deepening of the learned as well as the networks in the presence phases.
So you can start studying at any time and start with a selection of online modules. Flexibility and individual time scheduling enable you to study tailored to your needs and create a learning world with the greatest possible scope for your individual needs.
During the on-site lectures, students will find high-quality media technology, a computer pool with software and hardware for image, audio and video editing and a recording studio at the Media Campus Villa Ida in Leipzig. In order to achieve the best possible learning outcomes, it is also recommended to bring your own laptop.
Cost - high flexibility with three fee models
The decision to study depends on many factors. This includes the costs of distance learning. We want you to be able to make the best possible informed and plan your decision. Therefore, we inform you of course transparent and open about our tuition.
Fee Models for the Master Program Online Marketing:
Fee model 24 months: monthly 624, - Euro, total 14,976, - Euro
Fee model 36 months: monthly 454, - Euro, total 16,344, - Euro
Fee model 48 months: monthly 350, - Euro, total 16.800, - Euro
Admission requirements - your way to this degree program
There are two ways of accessing the master's program "Online Marketing" at the Leipzig School of Media in cooperation with the Hochschule Fresenius:
With at least 180 ECTS (including 40 ECTS in economics) with a first professional qualification, followed by at least one year of professional experience in the fields of economics and / or marketing, which are related to the Master.
Without first university degree with completed vocational training and subsequent at least four years of qualified work experience and passed aptitude test.
Missing subject-specific ECTS can be replaced by the assignment of additional modules. If you can not clearly state the admission requirements, it is possible to compensate for this with an admission interview. To do so, submit a one-page letter of motivation in German with the application. This will be followed by a 30-minute personal conversation.
Studying without a first university degree
Even without a first university degree, you have the opportunity to take up a master's degree course with an aptitude test. To do so, attach a one-page letter of motivation in German to your application documents and make an appointment for a 30-minute personal interview. Afterwards, you will be unlocked for a subject-specific preparation module, which you will complete within a maximum of six months with the aptitude test.
canditature
The program is a joint offer of the Leipzig School of Media and Fresenius onlineplus. The participants are enrolled at the Hochschule Fresenius onlineplus and complete the classroom teaching units at the Leipzig School of Media . The University of Fresenius is state-recognized by the state of Hesse, the Ministry of Science and the Arts. She is awarded the internationally recognized academic degree "Master of Arts" and also holds a Master's degree.
Four weeks trial
In order to be able to test your distance learning at the Hochschule Fresenius extensively, we give you four weeks time. During our trial studies, you can familiarize yourself with the learning platform, start a first module and get to know your personal study coach. In short, you are lawfully enrolled as a student or student at Fresenius University of Applied Sciences and you can use the study program without restrictions.
Have we piqued your interest?
Then feel free to contact us at any time. We are happy to help.
Last updated Mar 2020
About the School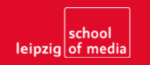 Gemeinnützige Gesellschaft für akademische Weiterbildung.
Gemeinnützige Gesellschaft für akademische Weiterbildung.
Read less