Master of artistic director in graphic design
Home ›
Master ›
Master of artistic director in graphic design
Program Description
Graphics, graphic design, advertising, publishing, signage, packaging ... There are many areas that use skills Art Directors.
This Master available in two option, Chart creation and Advertising creation, crosses conceptual and semantic learning, visual, technological and managerial.
During the two years of training, besides the personal work validating each subject studied, it is proposed to students individually carry out a project year and a specialty store.
Students are also confronted with the project management agency, with the creation of collective second year. Each group created must achieve in year three real projects with real sponsors, customers who requested school or students belonging to the network.
The training requires 25 weeks of mandatory training in the workplace.
Le domaine de la création graphique s'étend de la typographie à l'image seule. This Master shaping professionals who design, get in shape and coordinate the implementation of a visual communication process. The principal target is the function of art director in an advertising and visual communication agency, which requires, in addition undeniable creative qualities, management skills and expertise in the sector.
Formation's goal :
Become an expert who comes from design to realization of communication projects. Validate a double degree: a title recognized by the State Level I (Bac + 5) and an international diploma.
entry requirement:
Hold a title or diploma level II (Bachelor, Bachelor) and have completed schooling of three years of higher education in the field of visual communication and graphic design.
Trades:
In a communication agency, an advertising agency or communication department of a company, the artistic director in graphic design is responsible for the visual dimension of a communication campaign and is involved in the various stages of design, negotiation and implementation of projects to drive. It creates and controls all of the graphic design and guides the work required by the various professionals involved in the project.
Testimony of a former student of Master in Graphic Design Art Director:
stud
"I went to Autograf BTS Graphic Design printed media in initial option, and the atmosphere was great throughout my schooling. I have a large design studio courses remember where we had a real awakening to the trade, we reviewed all we could do, our creativity was highly developed.
Once my BTS and unhooked my Bachelor I went on Master Art director in Graphic Design I wanted to get into work and thanks to the alternation, I found an interesting position, first in an agency specialized in operational marketing where I was running, and then in the second year within the Caffeine agency, where I was assistant artistic director.
After these experiences, I worked for W & Cie agency where I approached the world of photography. During those two years, I had the chance to work on the Amundi brand territory and thus directing photo shoots and commercials for a global campaign.
Today I am an art director in the agency Extreme Muse, I work for a luxury budgets such as Ulysse Nardin (Swiss watchmaker), Samsung, Nespresso, LVMH, Kering ... I make a work of ideas designer who goes looking for photographers and universe through the drafting of briefs and the direction of the shootings to the achievement of retouching and photo montages. "
Last updated Jan 2017
About the School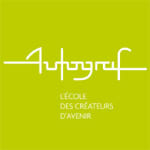 Fondée en 1982 et située au cœur du 20ème arrondissement de Paris, Autograf, école historique dans les domaines du Graphisme, du Digital, du Design d'Espace et du jeu vidéo, propose des formations val ... Read More
Fondée en 1982 et située au cœur du 20ème arrondissement de Paris, Autograf, école historique dans les domaines du Graphisme, du Digital, du Design d'Espace et du jeu vidéo, propose des formations validées par des diplômes d'état ou reconnus par l'état. Ecole à taille humaine, chaque étudiant bénéficie d'un accompagnement individualisé par les professeurs et l'équipe pédagogique.
Read less