Read more about this program on the school's website
Program Description
Begin your personal and professional transformation. Discover the program that will change your life.
Don't settle for being told what business used to be like. Create your new future in the digital age. Professional transformation isn't easy—it takes time and effort. A comprehensive program like the MIB is the surest way of acquiring the skills, tools, and business savvy required to successfully navigate the digital revolution.
The MIB offers a unique learning-by-doing experience, which focuses on three key areas: Understanding, Implementation, and Experimentation.
International Digital Experts
Lessons taught by the best digital experts in active.
Practical Application
Implement everything you learn through practical exercises and the core project during the Master.
Move Forward In Your Professional Career
Create your own company or work in companies that look for digital profiles.
Designed for today's professionals
For people with a vision of the future looking for a competitive advantage in the digital business, entrepreneurs looking for ways to make their business succeed, for those professionals with experience who want to take the next step to become digital experts.
Alumni ISDI
You will enter the largest networking formed by more than 3,000 alumni, professionals, digital entrepreneurs, and more than 600 teachers. You will access the biggest digital job board in Spain and you will have a specialized team in career advising services that will guide you to define your professional goals in addition to contacting the right companies and headhunters.
Are you willing to give your career the momentum it needs?
When and Where
Choose the format that suits you according to your time availability.
Madrid
25th September - Weekend format
Fridays 16:00 – 22:00|Saturdays 8:30 – 14:30
28th September - Weekdays format
Monday through Thursday 19:00 – 22:00
Barcelona
15th October - Weekend format
Fridays 16:00 – 22:00 | Saturdays 8:30 – 14:30 | And one Thursday a month 19:00 – 22:00
Online
19th October - Online
Tuesdays and Thursdays 18:00 – 20:00

Program overview
At the MIB you will get the necessary foundations to confront the digital revolution with guarantees. With the Core Project, you will obtain a key strategic layer for your professional transformation. And in the ISDI Challenge, we will challenge you to launch a real product on the market.
MIB5001 - Strategy
This course will provide an overview of the possibilities that the internet and digital ecosystem allow for all types of businesses. Students will be introduced to the different tools used in developing business models, as well as techniques and tools for project management. In addition, they will explore marketing foundations and tools, and its application to the digital environment in a comprehensive and practical manner. Students will be taught about consumer evolution and the possibilities offered by the digital environment as well as offline actions.
MIB5002 - Innovation
This course will cover the most important aspects of the human-centered innovation process, covering three of the four areas that must be analyzed within the innovation process: design research (exploration phase where we identify problems to solve), creative problem-solving (where we explore solutions to the challenges identified in the exploration phase) and concept evaluation (using design and prototype tools).
MIB5003 - Technology
Technology is a crucial impetus for companies' digital transformation and plays a fundamental role in the domain of online business. Technology is the internet's engine room, and we can only turn it into a competitive advantage if we fully understand it. This course will explore how digital technology works, digital architecture, and the foundations of its various elements. Students will be able to use this knowledge to devise solid, competitive strategies. Throughout this course, we will also become familiar with the world of artificial intelligence. Once we understand what it is, we will study the main ways in which it is applied. These include voice recognition, learning systems, and planning for and solving problems. We will also dive into the ethics of how artificial intelligence is used. Lastly, we will explore Blockchain. We will learn how it works, its governing principles that allow us to talk about transparency and efficiency, as well as the implications of implementing this technology in traditional industries.
MIB5004 - Design
This course covers the process of designing an internet service, from start to finish. We will also cover the basic processes of web design and the definition and development stages that must be respected, followed and completed in order for your Web service to remain reliable and appealing to users and customers. A special focus will be placed on mobile device interfaces.
The course also includes a comprehensive and practical overview of fundamental concepts and "mobile" tools, with the goal of understanding how they are applied to the digital ecosystem, and speNIFically, how the role of the new multi-screen, hyper-connected user has changed our way of looking at this ecosystem.
MIB5005 - Sales
This course gives a general overview of sales models for electronic channels, as well as a practical and applied perspective on the main processes and activities necessary to manage a successful online sales operation. It provides all of the knowledge necessary on how to structure an online business, including sales, operations, purchasing, and customer service processes.
MIB5006 - Content
This course will allow students to approach the world of online content from a conceptual and operational point of view, answering questions such as: what is online content? What are the elements that compose it? What is a content strategy and what is it used for? What do we need to implement it? In the course, we will focus on content marketing and the key elements in developing a project appropriate for a given company. We will also address the concept of brand content territories and how to manage content in real-time.
In parallel, we will analyze the impact of social media on everyday life and the opportunity that it offers for brands that want to connect with existing and potential customers and establish new relationships with them. In this course, we will also learn how to incorporate social media into business plans and to consider how social media can help us in terms of conversion, leads, customer service, etc. We will also address the use of social media platforms to generate content and develop brands, including YouTube, Instagram, and LinkedIn.
MIB5007 - Advertizing
This course studies search engines in their role as the main portal to the content and services available on the internet, as well as business strategies based on the different digital channels and media, from a primarily practical viewpoint. In it, students will learn the techniques necessary to implement digital marketing campaigns and how to position a brand, product, or service online. In addition, we will take a practical look at the world of creativity from a purely digital viewpoint, looking at how to be heard and how to connect with consumers.
MIB5008 - Data
Today, every last one of our online actions is recorded, and every device that we use generates data. Being familiar with and analyzing these sources of information and the origin of the data that they generate will allow us to make decisions when it comes to sizing or selling a brand, product or service, or making them profitable. This course will allow you to create a digital measurement plan and become familiar with the fundamentals of big data, define metrics and KPIs, use digital analytics tools, and graphically view information to facilitate decision-making.
MIB5009 - Transformation
This course will cover three key areas for acquiring a comprehensive knowledge of digital business: how to understand the legal environment in the digital world; how to create your own business through entrepreneurship; and how organizations are adapting to the new age of digital transformation.
This transformation involves possessing essential knowledge in the key legal areas that affect businesses, companies, and individuals who operate and carry out their activities on the internet. The course will analyze what it means to be an entrepreneur and the implications of launching a startup while exploring different business models and forms of funding available. Finally, the student will gain a conceptual and practical understanding of what transformation looks like for companies in the digital age. By considering the perspectives of businesses and organizations, students will establish guidelines and methodologies to address transformation and analyze the new leadership profile that is required to carry it out.

Admissions
Admission form
The first step to start the admissions process will be to fill out the admissions form with the requested information. The Admissions Team will then contact you as soon as possible to answer any questions you may have. The selection of students to the ISDI programs is crucial, and it will be the Admissions Department who will accompany you during this process.
Personal consultation
After reviewing your CV on your LinkedIn profile, we will invite you to have a chat with us—either by phone or in-person—in which you will receive personalized advice from our Admissions Manager.
In this first meeting, we will get a grasp of where you are in your career and what your plans are after completing the program. We will clear up all your doubts concerning the content of the program, the learning methodology, your future peers, and financing possibilities. At ISDI, you will have the opportunity to discover our facilities, the workspace available to students, the program team, and our ISDIness culture and essence. We will also invite you to an Info Session, Open Day, or any event that will be held in the near future.
Submission of documentation
In order to validate your profile, we will need you to send us the following information prior to the interview:
A 1-page cover letter
A professional letter of recommendation
Your updated CV/LinkedIn profile
Official college transcript
ID card or passport
Interview
Once your questions are resolved, we will coordinate an admissions interview with a member of the Admissions Committee. We are looking forward to learning more about your academic and professional profile, as well as your personality and values.
The interview, which may also take place over the phone, is a compulsory part of the process.
Committee review
After conducting the admissions interview, the other members of the Admissions Committee will evaluate your application together with the input of the person who has met you. In a period of three to seven days, we will inform you of our decision.
Reservation&registration
If the feedback is positive, we will tell you how to make the payment to reserve your spot and enroll in the program.
At that point, you will become part of the ISDI Ecosystem. We will inform you of the talks and events that you can attend before starting classes to meet your future classmates and touch base with the digital world.
Welcome to ISDI!
Fees & methods of payment
Studying at ISDI involves an investment of resources, both in terms of time and finances, so prior planning is required. For those students who have passed the admissions process, we offer various financial and funding opportunities to help them pursue their chosen program.
28.950€ - 10% Early bird discount until 15th June: 26.055€
Last updated Jul 2020
About the School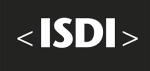 ISDI, the business school for the digital era. We are not in an era of change but in a change of an era. Find the education you need to open doors in the digital era. Join ISDI, the first digital busi ... Read More
ISDI, the business school for the digital era. We are not in an era of change but in a change of an era. Find the education you need to open doors in the digital era. Join ISDI, the first digital business school and ecosystem that is leading the transformation of businesses, startups, and professionals.
Read less