Program Description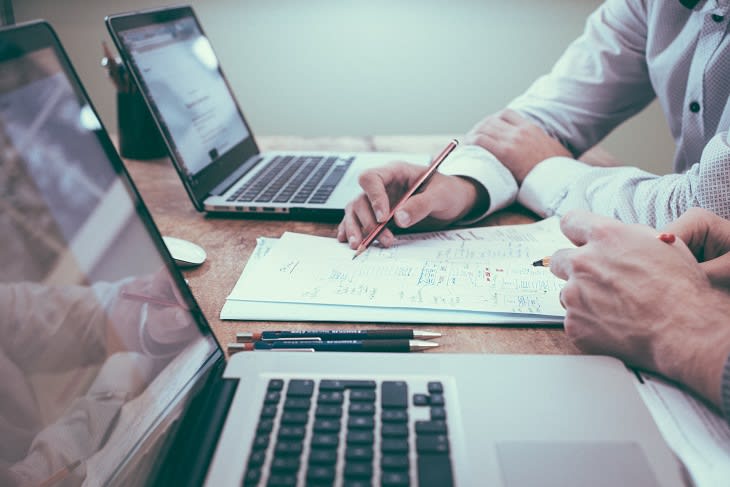 Master of Arts International Business
This Master program is the perfect continuation of your previous economic studies. Its broad range of in-depth study courses, its international orientation, and practice-oriented content guarantee the best possible preparation for you to launch a successful professional career.
MASTER International Business at a Glance
PROGRAM START September (Pre-Master: May)
LANGUAGE OF INSTRUCTION
Bilingual Track: German/English
English Track: 100% English
DURATION
18 months (Single Degree)
24 months (Dual Degree)
WORKLOAD 90-120 ECTS (depending on the first degree)
FORMAT Full-time
HIGHLIGHTS
2 of 7 Concentrations
1 of 6 International Focuses
1 Business Project
1 integrated Semester Abroad or Dual Degree
ADMISSION
First academic degree in business studies (except for Pre-Master)
Bilingual Track: excellent German skills (C1 Level recommended)
all: excellent English skills (TOEFL 85 or IELTS 6.5 required)
TUITION FEE Master - € 24,000; PRE-Master . € 6500
MBS BEST SCHOLARSHIP MBS offers a limited number of partial scholarships to outstanding candidates - up to approx. € 3,200
Concentrations
Besides the imparting of general business knowledge, MBS also offers specific concentrations in order to guarantee sufficient practical relevance of your studies. Starting with the second semester, you have the opportunity to focus on two out of seven selected business concentrations. In this way, you get the opportunity to improve your individual competencies and prepare your future career.
Concentration: International Marketing
Concentration: International Finance
Concentration: Luxury Management
Concentration: International Family Firms
Concentration: Corporate Strategy & Innovation
Concentration: International Entrepreneurship
Concentration: Digital Business Management
Business Project
Tasks and Goals The "Business Project" course in the degree program "Master International Business" provides an opportunity for students to implement a concrete business project in cooperation with a company. In the course, acquired business knowledge will be implemented and consolidated by means of real projects in small groups. All the groups will be mentored by an MBS professor during the entire project lifecycle.
General Framework
Group size: 4-5 students
Duration of the projects: end of September to March/April
Work on projects during this entire timeframe (but not fulltime)
Important: "Real-Life Case" and project character of the task
All groups will receive an introduction to methods of project management
International Focus
Though basic business principles apply everywhere, every international market is shaped by its own political, cultural and historical landscapes. A good share of the coursework is therefore dedicated to exploring international markets, international business methods and specific economies that are currently impacting global business. During your Master studies at MBS, you may choose one international focus per semester:
Term 1 (September-December)
Business in Germany
Business in China I
Business in Latin America I
Term 2 (January-May)
Business in Europe
Business in China II
Business in Latin America II
Business in the USA & Canada
Business in Emerging Markets
Study abroad & Dual Degree
Semester abroad
As a student of the Master International Business, you may extend your international experience by studying abroad at one of MBS's many partner universities worldwide. Alternatively, you may also spend two semesters at a selected university and finish your studies with a Dual Degree.
Dual Degree
The cooperation between the Munich Business School and renowned international universities provides MBS students with the opportunity to earn two different master's degrees within two years. The general structure of the dual degree programs is two semesters at MBS plus two semesters at the partner institution, followed by the master's thesis.
Course of Studies
The MASTER International Business at Munich Business School is a postgraduate study program in economics addressed to qualified and motivated Bachelor graduates from Germany and abroad. In addition to offering content on complex global developments and imparting profound business know-how, the advancement of personality and leadership skills form a key focus of the course.
The program is a full-time study program with a standard study time of approximately 18 months (Dual Degrees approx. 24 months). The first two semesters will be spent at MBS. You will delve into selected business concentrations in business and economics, and select an international focus and, optionally, another foreign language. The third semester will take place abroad at one of our partner universities. There's also the opportunity to do an internship before spending the semester abroad.
The program ends with a Master-Thesis, often written in cooperation with a company. Upon completion of all program parts, the Master's Degree is awarded. You can acquire another specialized Master's Degree at one of our partner universities as part of the Dual Degree program.
To obtain this degree, you will spend two semesters abroad. Over 20 programs at the following universities are available: National Taiwan Normal University (TW), Florida International University (US), Boston University (US), Bond University (AU), SKEMA Business School (FR), Regent's University London (GB).
Last updated Sep 2020
About the School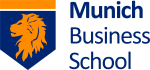 Munich Business School, is recognized by U-Multirank 2018 as Germany's best private university of applied sciences in "Business Studies", received by Trendence Graduate Barometer 2017 excellent grades ... Read More
Munich Business School, is recognized by U-Multirank 2018 as Germany's best private university of applied sciences in "Business Studies", received by Trendence Graduate Barometer 2017 excellent grades for internationality and practical relevance and among others, ranked by Trendence Employability Ranking 2016 as 1st amongst all private universities of applied sciences, including all academic subjects across Germany.
Read less