Program Description
Differentials Course
strengthening networking with a team of teachers trained by leading professionals in the HR field;
Calendar of early classes;
practical application of the contents;
Replacement of intelligent modules, to ensure our students completing the course;
Material classes with anticipated delivery;
Facipe Careers - employability core that helps our students on placement in the labor market;
Facipe languages ​​- English lessons with promotional price for FACIPE students.
Goals
People Management aims to train students for business management, providing you with the knowledge of the main methods and management techniques, concepts, principles of use, motivations, quality tools and strategies of information technology.
SPECIFIC:
develop theoretical and practical knowledge, skills and tools that can help analyze managerial problems, supporting decision making and effective implementation of projects.
Train entrepreneurs with managerial capacity to act in an integrated way with the reality of society and the public and private markets.
Develop skills related to strategic management in Human Resources.
Develop planning skills and coordination of the management process improvement.
TARGET AUDIENCE
Professionals in the field of people management, social workers, psychologists, business managers and other professionals working directly or indirectly in people management.
METHODOLOGY
Will be used according to the nature and desirability of each subject, various methods such as case studies; games and simulations; conferences; lectures; seminars; directed studies; group work; practical lessons in business; debates.
All modules will have the pre class feature that it is the provision of school materials with case studies, so that our students already begin the modules with introductory knowledge discipline and teacher monitoring.
Last updated Mar 2020
About the School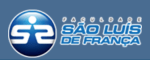 Developing the society through quality services related to education and culture.
Developing the society through quality services related to education and culture.
Read less