Master In Luxury business Management (EBS Geneva, Switzerland)
Home ›
Master ›
Master In Luxury business Management (EBS Geneva, Switzerland)
Read more about this program on the school's website
Program Description
This Master's Degree enables you to obtain a double certification from EBS Genève and CREA. INSEEC U.
This program is also available in full online version.
A full understanding of the of the new dynamics applied to luxury
In a fast moving environment where Luxury borders are being challenged and blurred, this program will give a full understanding of the new dynamics applied to Luxury. The International Master in Luxury Business Management has been conceived to offer students a solid and accurate understanding of the Luxury world, taking into strong consideration its new rules strongly related to new consumer's perception, challenges for retail environment as well as online services and CRM. Analysis will span from hard luxury into services, ranging from travelling into food and beverage.
This course allows students to grow within the field of Brand management and markets understanding of what luxury will be tomorrow. Students will understand that it is not current thinking of today that will help but moreover to anticipate what is required for the future.
Through savvy technology and modern skills & methodologies, students will be able to define the core principals of driving ahead within the industry.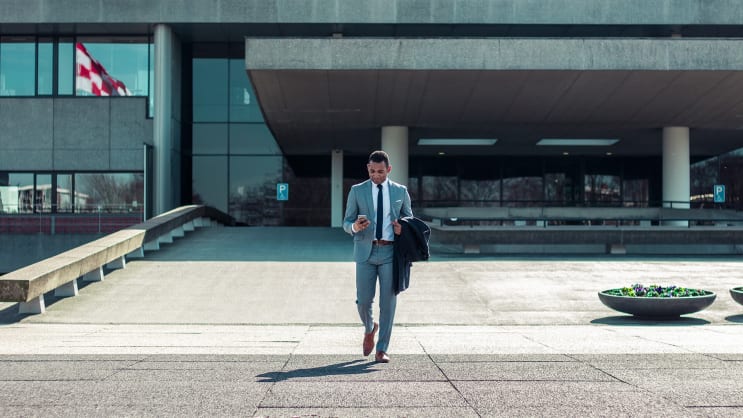 Luxury Branding
Brand Equity & Guidelines
Brand Management
Intellectual Property, Patents, Antitrust
Sustainability
Management & Leadership
Organization & Committees
HR & Talent sourcing
Performance, Reporting, Delegation
Brainstorming techniques
Agile project management
Strategic planning
Business intelligence & Art of Negotiation
Budget & Finance
Business Development
Profit & Loss
Product Strategy
Clients data, knowledge & focus
Merge & Acquisition
Manufacturing & Sourcing
International
Distribution & Key locations
Customer relationship & single vision
Retail & E-Commerce
Operations
Logistics
Supply Chain
Shipping
Packaging
Processes
Innovation
Connected object
IT, Cloud & cybersecurity
New digital business platforms
In-store management & digital tools
Data, AI, Bots
Blockchain
Channels
Omnichannel & B to B
Mobile App
Digital Services
Trends & Media Evolution
Workshops & Travel
During this Master course, students will have the opportunity to work on actual projects during workshop sessions and apply the knowledge that they have acquired in actual company assignments. By going to places, they will also have the opportunity to discover and interact with companies and understand what their current key challenges are.
Programme in collaboration with CREA INSEEC U
Located in Geneva, one of the most important Luxury platform, hosting well known luxury brands also means being in the optimal place to observe the best practices as well as the opportunity to meet with some of the most important managers in this business.
From a product excellence culture, Luxury has shifted to a worldwide distribution and digital culture, where customer experience is key and distribution networks are strongly connected. The curriculum is designed to give you the theoretical knowledge for managerial excellence, whilst a practice perspective within the program enables you to test knowledge gained and skills learned in the classroom
To embrace this new complexity, the program is articulated around three main modules, each complementing the other:
Branding and Image, Culture and Creation, Connected Consumer Experience. We prepare future leaders to be multi tasking, capable of blending an in-depth understanding of today's situation with a coherent vision for tomorrow.
Intense lifetime experience that maximizes learning opportunities in a limited scope of time. It is a one-year program with a practical and innovative curriculum, catering the realities of the ever-changing business by encouraging students to always have a critical perspective going beyond conventional business models and look at tomorrow with its challenges and opportunities. Full time program from Monday to Thursday, the course is articulated around three main content pillars:
Branding & Image
Connected Consumer Experience
Culture & Creation
Next session M1: October 2021
Next session M2: 8th March 2021
120 ECTS Credits
M1 will come with an option of distance learning for international students due to the current situation
A "Placement & Business" Centre will be available for students
Study with us and grab the oppurtunity to get certified from EBS Geneva & CREA INSEEC U
EBS Geneva: EBS Geneva is located on the CREA INSEEC U. Campus in the heart of Geneva. Both modern and user-friendly, this central site has been designed to combine academic success and quality of life.
CREA INSEEC U: Founded in 1975 in Bordeaux, INSEEC has developed over the past 40 years into a group of 16 schools, offering generalist and specialist programs in Management, Finance, Marketing, Communication, Digital, Luxury, Wine & Spirits. These programs are offered on 9 campuses in Europe, in the United States and online. Located in the heart of vibrant cities such as Paris, London, San Francisco and Shanghai, by the seaside like in Monaco or Bordeaux, or close to the Alps in Lyon, Chambery, and Geneva, INSEEC provides its 15,000 students the opportunity to study from Bachelor to MSc, MBA or DBA, settling itself as an uncontested leader in the French Private Higher Education sector. CREA is a leading educational establishment in the areas of Marketing, Communication, Digital Marketing and Art Direction. Each year, more than 450 students take courses at the school, delivered by the best Swiss and international lecturers. CREA currently offers Bachelor's and Master's degrees, available full-time or as executive courses for professionals, as well as continuing education short courses in the form of certified programs. CREA focuses its development on excellence in the following areas – Creation, Digital & Innovation, Luxury, and Sport.
Modern and attractive Infrastructure
A real platform for exchanges and initiatives, the campus is organized to combine academic success and quality of life.
A space dedicated to 600m2 workshops
A wifi network covering the entire campus
A restaurant area
Spaces for relaxation and conviviality
No admission test required.
Each application will be reviewed by course management.
The school reserves the right to accept or reject a candidate for any reason.
Bachelor's degree (or equivalent)
Fluent English
Master I – Program
Period: October, 2021 – February, 2022
Teaching, workshops, e-learning: about 450 hours
Program length: 5 months full time
Course fees: 9000 €
An option of distance learning for the semester for international students (Who cannot obtain visas or face travel issues) due to the pandemic
Master II – Program
Period: March 8th, 2021 – June 24th, 2021 + Internship + Thesis
Teaching, workshops, e-learning: About 500 hours
Internship and personal work for Master's thesis
Program length: 5 months full time + 5 months internship
Course fees: 10500 € (including 1 trip in Europe)
Job opportunities
This Master program will allow you to acquire a high level of commitment, competence, and responsibility.
International, Sale
CRM
Product Manager
E-Commerce
Merchandising
Distribution
Business Analyst
Market Manager
Marketing Operation Manager
Director's Vision
The pillars of tomorrow's luxury are already entrenched. We must now ensure that we can develop them effectively through new models and ensure that the future of tomorrow is already built today.
18 months with a 5-month internship. Classes will be held in EBS Geneva, Switzerland
For more information and details please visit our websites: www.ebs-geneve.com & www.creageneve.com
Last updated Oct 2020
About the School
CREA is a leading educational establishment in the areas of Marketing, Communication, Digital Marketing and Art Direction.
CREA is a leading educational establishment in the areas of Marketing, Communication, Digital Marketing and Art Direction.
Read less