Program Description
Master in Digital Business
In Spain, 88.3% of the population is connected to the Internet and six million people are permanent digital communicators.
The Seventh Annual Study of Mobile Marketing IAB, places us as the first country in the European Union in penetration of smartphone, as it is the main device to access the Internet, 85%, leaving computers secondly, with 67%, and tablets in third with 45%.
The digital world has, every day, more weight in the results of companies, which have to modify internal processes to adapt to the new socially connected consumer, rapid technological change and new legal regulations.
In this context, the MDB + The Valley Digital Business School, directed by Juan Luis Moreno, Chief Strategy & Operations Officer at The Valley Digital Business School launches its next edition with the aim of preparing professionals companies to understand and address most relevant aspects of digital transformation and innovation applied to the field of business.
Backed by the recognition of the more than 400 teachers are there
The Valley DBS, both in the field of medium and large enterprises and entrepreneurship, the program trains students in practical ways in the various activities related to the digital world, while putting them up on the latest trends from a strategic and business oriented perspective.
Who is it for?
Professionals with at least five years experience in any area of ​​an organization, as it provides specific knowledge of digital change, which must originate in all departments and in different sectors.
It will also offer students the opportunity to contact professionals reference in the digital ecosystem.
participatory approach based on real cases
The own training methodology The Valley DBS combines theory and practice, teachers illustrate classes with real success stories. When the discipline imparted permits practical examples thereof will be made.
The combination of theory and practice, with examples of organizations that are already digitally transformed, as well as start-ups that are breaking in the new competitive environment, will the perfect combination for you to learn efficiently throughout the program .
Program Details
Duration:
400 hours (350 h + 50 h trunk Digital Specialization to choose *)
dates:
Two editions per year: from October to March to July and February.
schedule:
October: on Friday from 16:00 hours to 22:00 pm Saturdays from 9:00 to 14:00 h.
March: from Monday, Tuesday, Wednesday and Thursday from 19:00 to 22:00 h.
On rare occasions, there may be school days scheduled on dates other than those established, which will always be alerted in advance.
Where is taught:
The Valley Digital Business School - Barcelona
Aulas: Foment Formació.
Avenida de Francesc Cambo 10
Barcelona, ​​ES 08003
Admission requirements:
To make the MDB + in The Valley DBS you must meet the following requirements:
Undergraduate education, engineering degree or
Five years of professional experience
High level of Spanish and oral and written English
High learning ability and effort
Temary
1.Transformación and digital ecosystem
Professional future
digital business
Consumer and target
digital strategy
Business Models
Judicial and legal aspects of Internet
Basic technology
Advanced technology
2. Design + Lean Thinking
Design innovation and research
Design Thinking
Creativity
Lean startup
Intraemprendimiento
3. Digital Product Design and Usability
Content strategy + product management
continuous interactive prototyping + user testing
Principles UX
Project Management: Agile Project Management and Kanban -Scrum
Graphic design principles and style
Continuous optimization of product
Content strategy + product management
Workshop
WORKSHOPS
Wordpress workshop
4. Marketing and Digital Communication
4.1 Fundamentals of Digital Marketing
Basic principles of online marketing
Search Engine Marketing: SEO
Search Engine Marketing: SEM
Basic principles of digital analytics
Email marketing and affiliate
Inbound Marketing
WORKSHOPS
Workshop Google Adwords
4.2 Social Media
Social Media Strategy
Reputation and Communication 2.0
Video social networks
LinkedIn
Facebook
Twitter
Tools and Metrics in Social Media
Social Media Plan
WORKSHOPS
Workshop Facebook Ads
4.3 Advertising and digital creativity
Models of digital advertising and media plan
Market data for media planning (comScore)
Creativity and Branded Content
Adserving and formats
Advertising Programmatic and RTB
Data applied to Advertising Programmatic
How to plan a campaign advertising program
4.4 Marketing Plan and budget execution
performance marketing
How to build branding in digital media
Acquisition and retention: e-CRM to Social CRM
Planning and Implementation
budgetary
Marketing plan from the point of view of the advertiser: Ikea Case
Workshop
WORKSHOPS
marketing plan workshop
5. Digital Analytics
Deepening digital analytics
Objectives, KPIs and metrics
Basic analytical practice
Reporting: Dashboards
Advertising Analytics: Adserving
Business Case 1: Case Contents
Business Case 2: Case eCommerce
Big Data
Big Data and its impact on business
Workshop
WORKSHOPS
Workshop Google Analytics
Analytics Workshop in RRSS
6. eCommerce
eCommerce strategic plan: how to make a winning eCommerce. The road to success and profitability
Growth Model: how to get a model scalable and profitable growth
Catchment Plan: how to develop a recruitment plan
online sales: What to do to maximize sales online
Technology: technological decisions not technologists.
Operations: fullfilment sale online
Workshop
7. Mobile
Mobile technology
Business Models
Marketing and mobility trends SoLoMo
Advertising mobile
Payment methods
Design and usability
Promotion Apps and Aso
Metrics and measurement
Mobile is death
WORKSHOPS
Mobile workshop
8. Innovation
IoT ecosystem
Devices and sensors
virtual reality and immersive experiences
Draft
Breaking the ice
Efficient presentations
Workshop Ideas
Business Plan
(*) Specialties (50h) -A choose from:
eCommerce
digital analytics
RTB, Advertising and Programmatic Data
EPIoT (* 80 hours. Additional cost of 1,500 euros. Students will receive the additional qualification of Executive Program).
Last updated Dec 2016
About the School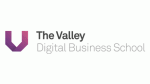 Somos una escuela de negocios especializada en el sector digital. Nuestros itinerarios formativos tienen lugar en Barcelona, Madrid y las Islas Canarias. Nuestra oferta educativa se caracteriza por la ... Read More
Somos una escuela de negocios especializada en el sector digital. Nuestros itinerarios formativos tienen lugar en Barcelona, Madrid y las Islas Canarias. Nuestra oferta educativa se caracteriza por la especilización en el área del negocio digital y por estar adapatada a los perfiles de los estudiantes: profesionales, gerentes y empresas.
Read less