Master in criminal law and criminal procedure
Home ›
Master ›
Master in criminal law and criminal procedure
Program Description
Differentials Course
The specialization course Criminal Law and Criminal Procedure Tiradentes University Centre (UNIT-AL) in partnership with Superior Law School (ESA - OAB / AL) proposes a multidisciplinary graduate, theoretical and practical, aimed at updating and the formation of a professional able to act in the areas of Criminal Law and Criminal Procedure. This is an innovative project as it covers issues and practices inherent to the various legal professions. The approach used in the course goes on to consider the professional needs of lawyers and new challenges in the training of a law degree.
Goals
General: theoretically qualify the legal practitioners, as well as other human and social areas, through an interdisciplinary analysis of biopsychosocial variables that are part of the phenomenon of violence in today's complex society, but also of the flaws in the control institutions. Moreover, the course aims in particular at improving the practical and professional training, enabling a more efficient and responsible exercise in legal and social activities.
specific: develop a critical and interdisciplinary sense about the criminal justice system in our country, through the analysis of criminal and criminal procedural rules, as well as the organs and criminal control functions, its way of functioning and its failures, in order to search for new alternatives social control. To facilitate the understanding of the work of the professionals of the Criminal Law and other social areas. Evaluate concepts and values ​​adopted for the solution of the problem of violence today. Meet and question the techniques of social control institutions.
TARGET AUDIENCE
Law professionals and other professionals in the field of Social Sciences.
METHODOLOGY
The courses will be conducted through lectures, in which theoretical and practical aspects will be addressed, including cases of discussions, being always encouraged the active participation of students, as well as the previous reading of the content to be taught.
Last updated Nov 2016
About the School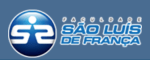 Developing the society through quality services related to education and culture.
Developing the society through quality services related to education and culture.
Read less