Master in business management and competitive intelligence
Home ›
Master ›
Master in business management and competitive intelligence
Program Description
Differentials Course
faculty with recognized experience in management;
Contents aligned to market needs;
Networking between students and teachers;
It brings a contemporary approach between theory and practice;
Course coordinator with dedication to the course;
Sending of early lesson materials;
Smart replacement of lost modules;
Facipe Careers - employability core that helps our students on placement in the labor market;
Facipe languages ​​- English lessons with promotional price for FACIPE students.
Goals
Business Management and Competitive Intelligence aims to develop in students an understanding of concepts, tools and Competitive Intelligence methodologies in the public, private and non-governmental organizations. Specifically, it deals with:
provide participants with subsidies to seek, identify and differentiate databases to assist in the rapid decision-making in the search for a competitive market position.
Present concepts, principles, techniques and processes that management in competitive business scenarios.
Working business management in the context of modern management models, in view of the strategic and tactical-operational dimensions.
Using the academic environment as a place for discussion and exchange of experiences resulting from the multiplicity and the peculiarities of competitive organizations for goods and services.
Instrumentalize the students participants to the concepts and presented theoretical aspects contribute to the desired efficiency in your practice.
The course will develop in participants skills that make them able to understand a new and dynamic management challenging, based on paradigms that build (and rebuild) every day. The prospect of going back up, so, to a belief in "intensive knowledge" as a strategic element, not only for the survival of organizations, but above all to add essential competitive advantages for its perpetuation.
TARGET AUDIENCE
Business Management and Competitive Intelligence is offered to executives and other professionals who work in private business organizations, public and non-governmental, and teachers in search of theoretical and practical development in the administration area, expertise and advanced, making them experts on the subject and have the interest in developing the skills needed for management of competitive intelligence in organizations.
METHODOLOGY
The course is organized in modules interconnected in a transdisciplinary perspective and integrative specialty area. Classes are theoretical and expository and practical, using case studies and solving the business daily exercises, focusing on the collective learning process.
Each module has a pre class that takes place in a virtual environment, which proposes that students already start classes within the introductory concepts of discipline teacher monitoring.
Last updated Nov 2016
About the School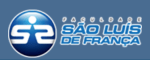 Developing the society through quality services related to education and culture.
Developing the society through quality services related to education and culture.
Read less