Master Degree in World Politics and International Relations
Home ›
Master ›
Master Degree in World Politics and International Relations
Read more about this program on the school's website
Program Description
Our world is united and fragmented. Common links and challenges bind the international community together, while political phenomena are increasingly driven by regional dynamics and by conflicting national perspectives on security, wealth and identity. Globalization is still on the move along with processes of regional integration and the proliferation of new states. Military power is still concentrated at the state level but is also becoming available to non-state actors. Technologies and information spread globally, and are variously transformed into forces for cooperation and conflict.
The two-year Master (Laurea Magistralis) in World Politics and International Relations is designed to help you analyze the major issues arising out of these processes. Whether you are aiming at a career in national or international public services, in non-governmental organizations or in the private sector, you need a multidisciplinary approach to grasp the key issues.
How are foreign policy and domestic policy related? Is regime change necessarily inconsistent with political stability? Under what conditions can power be tamed in contemporary international relations? To answer these questions, you need expertise in political science.
Are contemporary international relations more or less conflict-driven than in the past? How, exactly, did the current international system arise? How did we get from Statecraft to "Globecraft"? To address contemporary challenges you need expertise in contemporary history.
Is international law just a set of formal rules, or does it impact on the content of international relations? How are human rights promoted or enforced internationally? Are Mercosur and Nafta comparable to the European Union? To answer questions like these, you need regional and international expertise not only in politics but also in law.
And what exactly is a human right? And what would a juster international order look like, if it were possible? To make informed judgments in these areas, you need a solid grounding in ethics.
Following the long-established Italian tradition of "Political Sciences", this Master will help you to acquire advanced skills in comparative analysis, to sharpen your analytical reasoning, and to approach world politics from a genuinely multidisciplinary perspective.
Multidisciplinary approach
"Political sciences" is a multidisciplinary form of study peculiar to a limited number of European countries, most notably Italy and France (scienze politiche, sciences politiques). The "political sciences" (in the plural) include political science (in the singular), but also the other social sciences (economics and sociology), together with history, and law. These other "sciences" count as "political" insofar as they focus on political phenomena, making political science a central discipline through which the other disciplines relate to one another.
Pavia has produced and hosted a number of nationally and internationally renowned scholars in the political sciences. The political and legal theorist Bruno Leoni, the economist Libero Lenti, and the historian Carlo Maria Cipolla are among the figures who have established pioneering and leading schools of research at Pavia.
As well as including prominent researchers in Western and European comparative politics, history, law, economics and sociology, Political Sciences at Pavia also boasts particular strengths in the study of African and Asian history and politics, and in the teaching of the Arabic, Chinese and Japanese languages.
Minimal entry requirements
A first (at least three-year) degree covering one or more of the humanities or social sciences and including at least 36 credits (ECTS or international equivalent) in one or more of the following areas: politics; sociology; modern or contemporary history; public, private or international law; demography; economics (not including business studies).
For students taking their first degree at an Italian University, these disciplinary areas are given official classifications. The admissions committee has no discretion regarding these classifications.
Proficiency in the English language at the level of the European standard C1. Candidates are strongly advised (though not on pain of exclusion) to submit one of the following English language certificates with their application (this point does not apply to students who have completed a course of higher education in Australia, Canada, Ireland, New Zealand, USA, or the UK, or who can demonstrate, by means of certification from the relevant university, that their previous degree was taught and examined in English):
TOEFL Internet-based test (IBT), with a score of at least 90;
TOEFL Paper-based test (PBT), with a score of at least 570;
IELTS (Academic version), with a score of at least 6.5;
Cambridge Certificate of Advanced English (CAE), Grade C with a score of 67;
Cambridge Certificate of Proficiency in English (CPE), Grade C.
Candidates without an English language certificate at the time of application may be asked to do so as a condition for enrollment.
Applicants taking their first degree at an Italian University must have acquired at least 150 credits by the relevant application deadline.
Applicants need to satisfy the admissions committee not only that they meet these minimal requirements but also that their knowledge and academic abilities are at a sufficiently high level to undertake the proposed course of study. To this end, the admissions committee will assess applicants' academic qualifications (both overall and in the relevant disciplines), their academic potential in the relevant fields, and their level of English. Academic potential will be assessed in part through an interview (by skype or in person) held shortly after the relevant application deadline.
Application deadlines
Prospective students wishing to enroll in the degree program in September 2019 should apply by one of the following deadlines:
First deadline: 1 March 2020;
Second deadline: 3 May 2020;
Third deadline: 30 June 2020;
Fourth deadline: 1 September 2020 (open only to Italian and other EU applicants);
Non-EU applicants must apply by March, May or July deadlines. Italian and other EU applicants may apply at any one of the three deadlines.
Non-EU applicants are advised to apply earlier rather than later, given the time needed to obtain a study visa and the competitive nature of the application process. Non-EU applicants applying to the degree program in May or July should consider beginning their visa application (at the Italian Embassy) beforehand, or simultaneously. The deadline for visa applications is usually right after mid-July. For more precise information, we strongly advise applicants to contact the Italian Embassy in their own country as soon as possible.
All applicants will be interviewed shortly after the relevant application deadline, either in person (in Pavia) or by Skype. In the latter case, interviews must use the video as well as the audio facility.
The interview is an integral part of the selection procedure and will include questions designed to assess applicants' analytical, argumentative, and critical abilities. The interview will not normally presuppose specialist knowledge in particular disciplines.
The admissions committee will inform all applicants by email of the outcome of the application procedure. Successful applicants will then be supplied with further information about the enrollment process.
Please note that applications for the academic year 2020/2021 are now open.
Last updated Feb 2020
About the School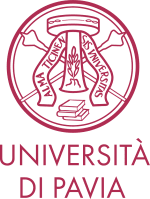 The University of Pavia is one of the world's oldest academic institutions: it was founded in 1361 and until the 20th century it was the only university in the Milan area and the region of Lombardy. P ... Read More
The University of Pavia is one of the world's oldest academic institutions: it was founded in 1361 and until the 20th century it was the only university in the Milan area and the region of Lombardy. Pavia has been a city-campus since its foundation and even today it offers its 24,000 students an experience unique in Italy and rare in Europe: studying at 20 University colleges that are largely independent from the administrative structure of the University. The University of Pavia covers all subject areas and is composed of 18 Departments offering study programmes at all levels, from Bachelor's degrees to Doctorate programmes
Read less