Master Artificial Intelligence Applied to Business
Home ›
Master ›
Master Artificial Intelligence Applied to Business
Program Description
Technological evolution and the world
Technological evolution is transforming the world. These are new behaviors, habits and attitudes that are affecting the organization of society and, consequently, business relationships. Marketing also undergoes changes, and the techniques used in the past are no longer as effective. Thus, the fundamentals of the area need to be adapted to the new context dominated by technologies. How to incorporate the advances of the digital world into marketing strategies to obtain better results is the challenge imposed on managers today. And as a way to meet the new demand, the Master and Marketing and Digital Communication course covers the essential topics of digital marketing and offers a strategic view on this new business environment.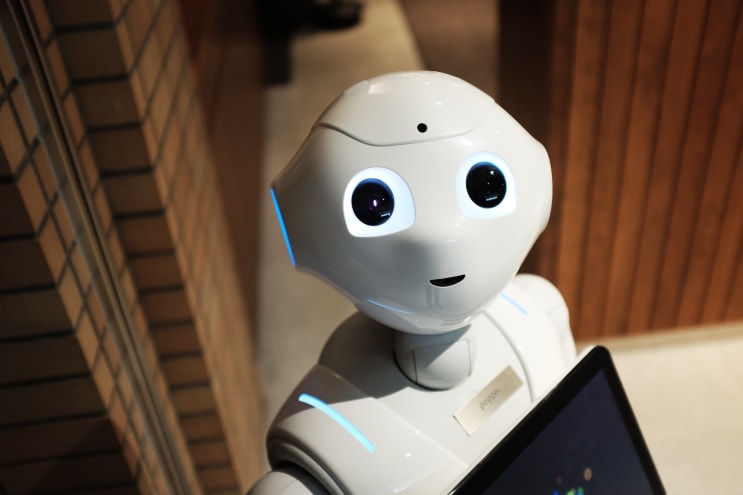 Course objective
Develop analysts and managers to work in the era of Artificial Intelligence and Big Data using analytical marketing, strategic vision and technical knowledge to plan creative and innovative marketing actions based on structured decisions and with resources from learning machines. The curriculum consolidates knowledge of marketing and data science and artificial intelligence in a contemporary vision, appropriate to the behavior and challenges of today's society.
Who is it for?
The course is aimed at people focused on learning about the subject of artificial intelligence and the development of strategies and tactics in this market, who want to learn and improve their technical, technology, marketing and business aspects. Covering from analysts to managers who are interested in deepening their knowledge in the universe of artificial intelligence, digital marketing and big data, in an applied and practical way. Here are some profiles:
Analysts and marketing professionals, management or entrepreneurs
Managers and leaders of Marketing, Business Intelligence, BI or Technology, IT teams.
Senior business analysts, coordinators and leaders, with the potential to assume managerial positions linked to management and customer relations, marketing, administration and business.
Consultants and freelancers working in the area and who want to improve themselves to serve startups, medium and large companies in processes related to the use of Big Data and information analysis.
Specialists in digital marketing.
Coordinators and Managers of several business segments.
Back-office employees, in companies, advertising and communication agencies.
Public officials interested in modernizing and increasing efficiency through technology.
Students interested in the application of artificial intelligence in different sectors of society
Futuristic and interested in the professions of the future based on the use of artificial intelligence.
What you will learn
The course has a workload of 420 hours, consisting of the following trails:
Applied Artificial Intelligence
Rationale and Alignment
Data Science and Learning Machines
Digital Marketing
Integration
Leveling
Information technology and data science applied to business
Analytical reasoning techniques and BI applied to marketing
Data Science and Learning Machines
Big data and business applications
Fundamentals of artificial intelligence and virtual assistants
Geomarketing applied to Business
Machine learning applied to marketing
Digital Marketing
Design Thinking and new business models
Consumer Insights through data
Cognitive Marketing
Leadership and Digital Culture
Applied Artificial Intelligence
Database and big data management
Deep Learning - Image processing and computer vision applied to marketing
Implementing artificial intelligence environments
Integration
Course Conclusion Paper (TCC)
Classes are held on the ESPM graduate campus, and can be taught in other locations, pre-booked by the professor. The disciplines in distance education, indicated in the course program, will occur concurrently with the classroom subjects and in the initial period of the course.
When happens?
Web conferencing classes will be taught live on Mondays and Wednesdays, from 9/29/2020, from 7:30 pm to 9:30 pm, and allow for a more effective and real-time interaction between students and the teacher. If the student is not available to participate in the web conference at the specified time, the student can access the recording of the class later in the Virtual Learning Environment (VLE). Classes are available on the platform until the end of the course.
Monday
7:30 pm to 9:30 pm
Wednesday
7:30 pm to 9:30 pm
Face-to-face tests at units that do not belong to ESPM may be held in March, June, September and December.
How are the ratings on Live EAD ESPM?
Assessments and final grade in each discipline
The final grade of each discipline is obtained by carrying out the activities proposed by their respective teacher. These activities will be delivered online, through the virtual learning environment, Canvas.
To obtain approval in each discipline, the student must, at the end of the period, obtain a minimum final grade of 7.0 (seven) and not exceed the established limit of 25% (twenty-five percent) of absences per discipline. In ESPM's Live EAD, non-publication of the discipline's activities is considered missing.
Course Conclusion Paper (TCC) OR Applied Conclusion Project (PCA)
At the end of the course, the student must complete a Course Conclusion Work (TCC) or an Applied Conclusion Project (PCA), depending on the pedagogical model established by each course. This work will be submitted to an examining board composed by the coordinator and some teachers of the course in question.
For this, it is necessary for the student to attend one of the ESPM units, in São Paulo, Rio de Janeiro or Porto Alegre.
Last updated Aug 2020
About the School

Com mais de 65 anos de história, a ESPM é referência brasileira em comunicação, marketing e gestão no ensino superior, com DNA de inovação e tecnologia presente em todos os processos de aprendizagem, ... Read More
Com mais de 65 anos de história, a ESPM é referência brasileira em comunicação, marketing e gestão no ensino superior, com DNA de inovação e tecnologia presente em todos os processos de aprendizagem, formando profissionais preparados para o futuro.
Read less
São Paulo ,
São Paulo ,
São Paulo ,
Rio de Janeiro ,
Rio de Janeiro ,
Porto Alegre ,
Florianópolis
+ 6 More
Less