Master Affaires et Management International (M2 AMI)
Home ›
Master ›
Master Affaires et Management International (M2 AMI)
Program Description
Today's businessmen must be capable to face situations and manage people no matter where they are from, what language they speak, and no matter where they are.
This is the aim of our Master of International Business: not only learn international but, most of all, experience international, in order for you to build your own future managerial style.
You have completed graduate studies and want to specialise your curriculum in business, to apply for the highest management positions in multinational companies and organisations, to create and run your own business worldwide, or to become a global business consultant: this is the degree you need.
This 6-month Master's degree is designed for executives and students without in-depth previous business background, offering from the general management fundamentals to specialised courses in the area of international business.
You are provided with a strong professional approach to international management and the necessary know-how to:
Perfect business English speaking and writing
Acquire a global managerial culture
Understand the challenges of international and European business
Develop global networks and foreign businesses
Negotiate and manage projects in a multicultural/multinational environment
The theoretical knowledge is implemented in a practical, appropriate and evolutionary manner to prepare you to be operational in companies of all sizes all over the world.
A strong component of international students, faculty and business practitioners ensures you effective and high interactive lectures, where scholars from different horizons, backgrounds, ages and countries meet and share their knowledge and experience, creating a true global environment.
Your courses are scheduled three days a week (Thu-Fri-Sat), over twenty-five weeks from September to March, in order to allow you to study and work, or conduct your internship at the same time if you so choose. International candidates holding a student VISA are allowed to work up to 20 hours per week during their stay in France.
If you are an executive or employee, you may complete your Masters without leaving your actual position. The total coursework is composed of 48 weekdays and 24 weekend days. Using your 25 bank holidays (in France), only a reduction of your workload to 80% during 6 months is to be negotiated with your employer.
Throughout the year, you conduct a research project on a specific business topic or professional experience (or internship) under the guidance of an academic supervisor and defend it at the end of the year in front of the Degree Award Committee.
Skills
Explore the markets, assess the capacity of suppliers to reply to delays, quality, quantity demands, costs.
Negotiate under the best conditions whilst keeping in mind technical and commercial goals.
Create goals as from the analysis and evaluation of different market elements.
Manage the international sales force.
Participate in exhibitions and commercial operations.
Have the possibility of analyzing financial documents and/or international indicators.
Elaborate export contracts and follow-up.
Take into account the international financial and economic fluctuations.
Undergraduate degree or equivalent (4-year / 240-ECTS degree) Score report from one of the following English language tests: TOEFL >79, or TOEIC >750, or IELTS >5.5, or Cambridge Proficiency.
Career project and motivation
Eligible candidates must sit an interview before the Admissions Committee. This interview may be conducted in English and/or French.
Last updated Apr 2018
About the School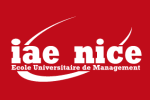 At the heart of the Mediterranean Basin, Université Nice Sophia Antipolis has developed a vivid cosmopolitan spirit. A prestigious training and research institution, a broad range of high-quality teac ... Read More
At the heart of the Mediterranean Basin, Université Nice Sophia Antipolis has developed a vivid cosmopolitan spirit. A prestigious training and research institution, a broad range of high-quality teaching programs and a privileged study environment has drawn an ever-growing number of scholars and professionals from around the world to the French Riviera.
Read less