Master Advanced Manufacturing Processes for Aeronautical Structures (AMPAS)
Home ›
Master ›
Master Advanced Manufacturing Processes for Aeronautical Structures (AMPAS)
Program Description
A booming industry
After a short recession period, the Aeronautical industry market is facing a rapid and continuous increase worldwide as shown by the record-breaking contracts recently signed by both Airbus and Boeing. These two industry leaders forecast an increase of close to 5% in activity over the next years and estimations indicate that the annual increase of large commercial airplanes will induce a doubling of the number of aircraft by 2030.
Nearly sixty percent of the turnover is subcontracted all over the world and concerns mostly production and manufacturing activities. As a consequence, most aeronautical subcontracting companies will have to increase their production rates but also to keep up to date with technological changes; moving from metallic processes toward composite materials processes. Moreover, the aircraft manufacturers have changed their supply chain structure in the last years, and subcontractors are now required to manage more complex parts and to take over, on their own, the qualification processes.
At the heart of Europes Aerospace Valley, The Midi-Pyrénées is home to the global headquarters of Airbus and over 600 subcontracting businesses, employing more than 60,000 employees. The French space agency (CNES), as well as Thales and EADS Astrium, are also present in the area along with their lot of subcontractors. The Ecole des Mines d'Albi and Institut Supérieur de l'Aéronautique et de l'Espace (ISAE), have both a proven track record of leading research and working alongside industrial partners in the aeronautics industry.
This master program is accredited by the French "Conference des Grandes Ecoles"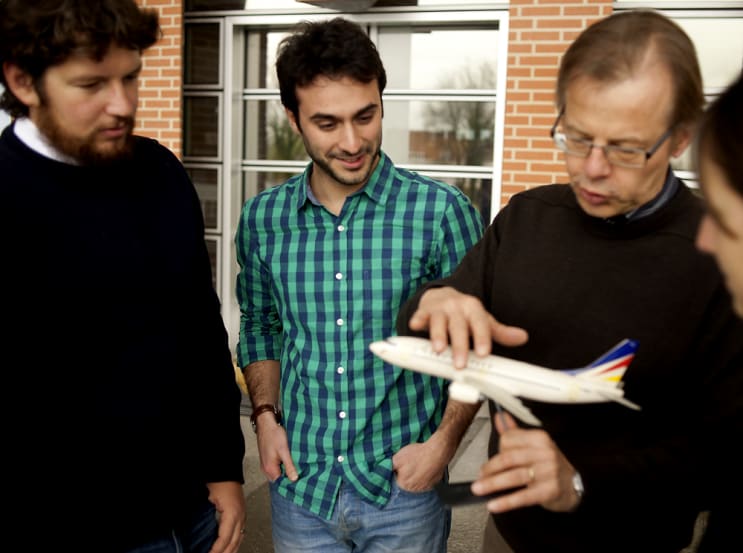 A formation tailored to the need of the industry
The Advanced Master course AMPAS, is designed by IMT Mines Albi and ISAE-Supaero with the support of aeronautical industry partners. It will give a specialization to master level students allowing them to take over high-level responsibilities in airframe structure manufacturing plants. It is especially well suited to students who have followed general studies in mechanical engineering, material science or equivalent and who would like to gain a major chance to be recruited by aeronautical industry.
To reach this goal, AMPAS master students will develop:
general knowledge of flight dynamics constraints and airframe design;
knowledge and understanding of the airframe materials and processes and their qualification constrains;
knowledge, understanding, and practice of the prevalent processes for structural applications with either metallic or fiber reinforced thermoset composites materials;
ability to use state of the art simulation tools for definition and optimization of metallic sheet forming and RTM/infusion process;
knowledge of the aeronautical supply chain structure and their communication rules;
understanding of the aeronautic dedicated quality and management requirements;
knowledge and practice of lean manufacturing tools;
ability to undertake manufacturing projects in an international team environment;
ability to communicate with written reports and by oral presentation.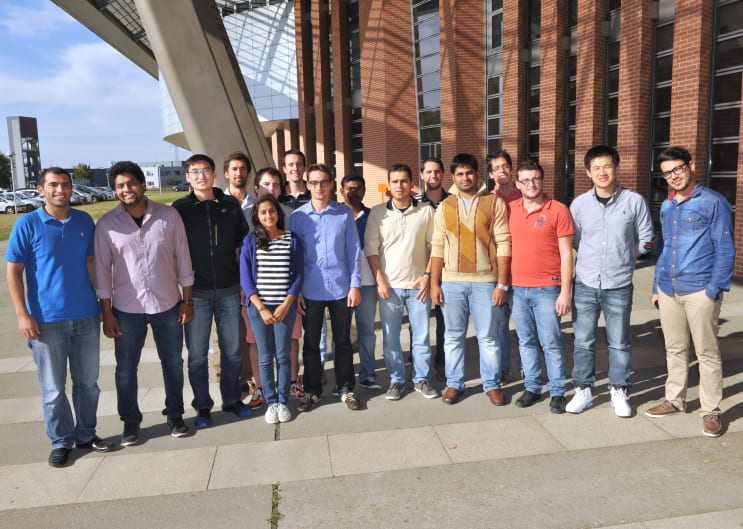 Lecturers
Professional staff from IMT Mines Albi and ISAE-Supaero (Institut Supérieur de l'Aeronautique) and more generally from University of Toulouse.
Experts form Aeronautical Industry, especially from AIRBUS and supply chain.
Experts from certification, quality, supply chain organization, and management.
Requirements
Applicants must have a Master degree, or an equivalent degree in science or engineering, or a bachelor degree with 3 years of professional experience at least.
English Language Requirements
IELTS band: 6.5
TOEFL iBT® test: 85
TOEIC 785
Contents
A balance of theoretical learning and practical experience:
First semester: academic term of 450h and 45 credits, provided by permanent professors of IMT Mines Albi and ISAE-Supaero and expert practitioners from aerospace industry to bring current knowledge and experience. The teaching, balancing academic lessons with more applied practice.
70% of classes are taught on IMT Mines Albi's campus (in Albi city) and 30% are taught on ISAE-Supaero's campus (in Toulouse city).
Second semester: a professional thesis in the aeronautical industry or in an academic research lab in collaboration with aeronautical industrial partners, in France or abroad. The duration is from 5 to 6 months and corresponds to 30 credits. Students are supervised by a tutor from the host organization and from IMT Mines Albi or ISAE-Supaero. The thesis is concluded by the preparation of a final report and an oral dissertation in front of a jury.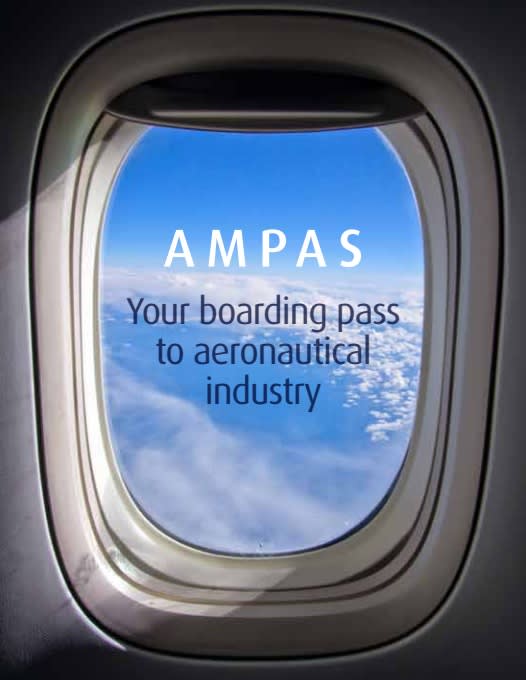 Syllabus
The academic course consists of 450 hours of taught modules aiming to provide a deep knowledge of the three main material families used in airframe structures (i.e. aluminum, titanium and long fiber reinforced polymer composites) as well as their related forming routes relevant to aeronautical industries.
It is also devoted to gain knowledge in aircraft architecture, on aeronautical supply chain specificities, lean manufacturing and quality management required to be able to take over technical and organizational responsibilities in industry.
A team project (100 hours) will demonstrate the ability to address an aeronautical part processing problem following the theoretical and professional skills.
In more details:
1. Aircraft, material, and process basic scientific knowledge
Aircraft General Knowledge
Flight Dynamic
Structure and Airframe Design
Aeronautical materials and processes
Aluminium and titanium alloys
Epoxy and thermoplastic composites
Assembly processes
Material and processes qualification
NDT and shape control techniques
NDT for metallic and composite materials
Optical techniques for assembly aid
Computer-Aided Design
2. Composite structure forming and Machining Processes
Physical phenomena description and modeling related to epoxy based manufacturing
Raw material and composite quality control
LCM/RTM processes
Autoclave Vacuum Bagging (monolithic - sandwich) processes
Composite material trimming, drilling, and assembly
RTM/Infusion Simulation
3. Metallic structure forming and machining processes
Material behavior and mechanical model
Cold and hot sheet forming processes
Surface treatments
Metallic material machining
Sheet forming simulation
4. Industrial Organization and Management
Supply chain structure and organization
Materials management and Lean manufacturing
Supply chain improvement and collaborative processes
Quality management and tools
5. Integrated Team Project
6. Internship and Professional Thesis (2nd semester)
Last updated Mar 2020
About the School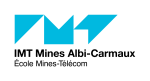 Founded in 1993, IMT Mines Albi is a state-funded higher education institution, placed under the authority of the Ministry of Economy and Industry.
Founded in 1993, IMT Mines Albi is a state-funded higher education institution, placed under the authority of the Ministry of Economy and Industry.
Read less