Master's programme Political and Empirical Economics
Home ›
MSc ›
Master's programme Political and Empirical Economics
Program Description
Key Facts
Duration: 4 semesters
Scope: 120 ECTS credits
Degree: Master of Science in Economics "M.Sc. (Econ.)"
Languages: English
Admission procedure: none, the general admission requirements apply
Program Outline
Political and Empirical Economics is a two-year full-time program providing advanced level training in economic theory and quantitative methods, as well as insights into state-of-the-art research. The program focuses on the application of economic reasoning to different problems. Additionally, there is a strong emphasis on analytical and methodological diversity. After a joint basic module, which lays the analytical and methodological basis for further studies, students can choose between two specializationn: Political Economy or Empirical Economics.
The program Empirical Economics focuses on enhancing the students' knowledge of empirical, quantitative and econometric methods. Additionally, students have the possibility to specialize in several branches of economics due to a broad variety of courses offered. Benefitting from the extensive knowledge of analytical and empirical tools, students are well equipped for jobs in the areas of business, research or science, which require advanced skills in quantitative methods. Empirical Economics is also offered as a double degree in co-operation with the University of Udine, Italy.
Political Economy
focuses on the economic and political aspects of political decision-making and economic policy. Students are provided with a variety of instruments to analyze economic and political problems. Students have the possibility to choose their specializations from a diverse list of courses. One can specialize not only in different strands of economic theory like Environmental and Resource Economics, Mechanism Design, International Economics etc., but can also take courses in other disciplines as for instance e.g. Gender Studies, Economic History and Sociology.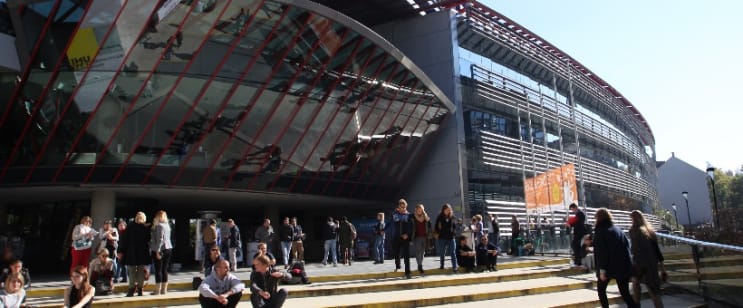 Professional Qualification
Graduates of the master's program in Political and Empirical Economics have a broad range of career opportunities in Austria and abroad in many diverse professional fields, such as in the private sector (economic departments in banks and insurance companies, industrial enterprises, management consultancies etc.), in science and research (universities and non-university institutions), in the educational sector (universities, universities of applied sciences and polytechnics), in journalism, in public administrations (ministries, regional governments and diplomatic services), in policy advisory bodies (e.g., health, fiscal and environmental policy), in interest group representations (the Federation of Austrian Industries, Chamber of Labor, etc.), in international organizations (OECD, ECB, World Bank, UN, etc.) and non-governmental and non-profit organizations (Greenpeace, World Wildlife Fund, Amnesty International, Human Rights Watch, etc.). In addition, graduates of the master's program are entitled for admission to our PhD program but also to PhD programs at other universities.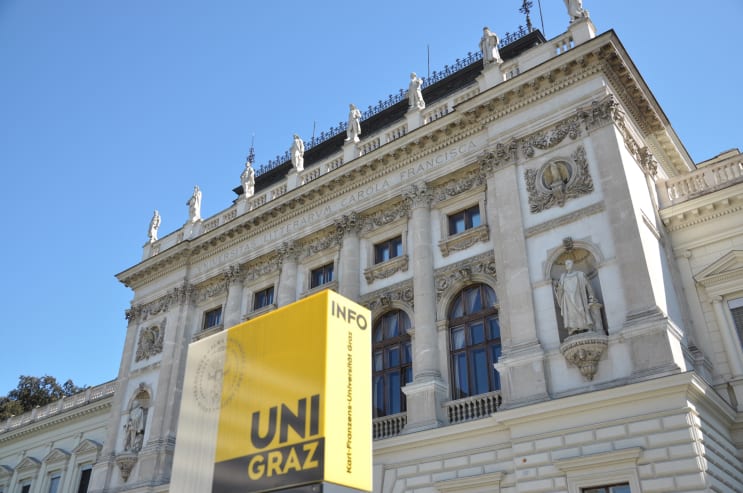 © Uni Graz/cp-pictures
Why study economics in Graz?
Individual support and personal contact with professors as well as with fellow students due to small classes.
Choice of a broad variety of courses.
Strong expertise in Environmental Economics as well as History of Economic Thought due to two associated centers of the Department (Wegener Center and Schumpeter Center). Moreover, we have a strong expertise in Social Choice, Game Theory, International Trade and Open Macroeconomics.
Internationally renowned professors in various fields of specialization.
Studying in the ReSoWi-building - an interesting modern building where everything is reachable within short distance.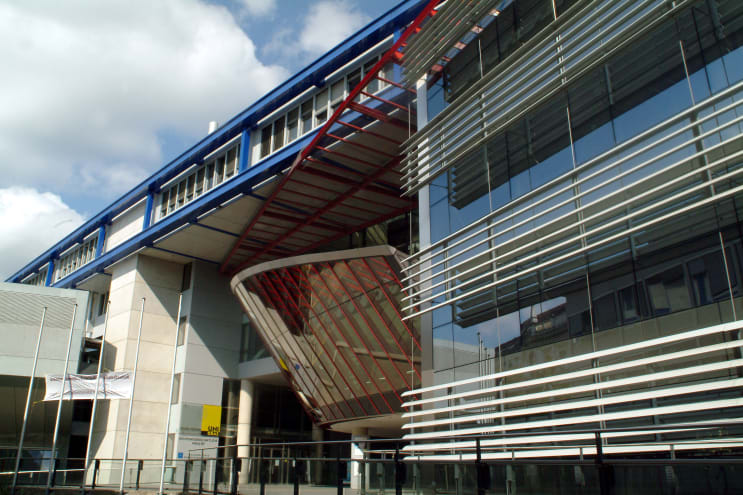 © Uni Graz/cp-pictures
The City of Graz
Home to nearly 60.000 students, with a considerable share of international students. Graz is a vibrant city characterized by its student-friendly atmosphere.
Graz offers a wide range of cultural variety: 35 museums (House of Arts (Kunsthaus), Old Gallery (Alte Galerie), New Gallery (Neue Galerie) etc.), lots of concert venues (the unique Kasematten are a must-see), theatres, the opera, festivals (Springfestival, Elevate, Diagonale…) and a vivid independent art scene (music, theatre, literature etc.).
Graz is also known for its impressive architecture and the beautiful nature surrounding the city.
The living costs in Graz are relatively low compared to other Austrian cities and by international standards. The rent depends on the type of accommodation (single apartment, shared flat, dorm…) and varies between 250-450€. Eating out is relatively cheap, especially around the university. The vivid nightlife in Graz is also affordable. There are also lots of student discounts in cinemas, theatres, museums etc.
Last updated Dec 2019
About the School
The Faculty of Social and Economic Sciences of the Karl-Franzens-University Graz was founded in 1975. In particular, the business economist Karl Lechner has made a substantial contribution to its deve ... Read More
The Faculty of Social and Economic Sciences of the Karl-Franzens-University Graz was founded in 1975. In particular, the business economist Karl Lechner has made a substantial contribution to its development. Today, the faculty with its approximately 7,000 students and more than 700 graduates per year is one of the largest social and economic science teaching and research institutions in Europe.
Read less