Program Description
Master's in Stop Motion Animation
The Master's degree in Stop-Motion Animation is a unique kind of training, at a national and international level, the purpose of which is to prepare professionals in stop-motion animation in both its creative and its technical aspects.
The curriculum combines craftsmanship and technology and is at the same time exhaustive and eminently practical. By means of this syllabus we promote an overall and artistic perception of the management/production of projects together with the acquisition of a solid base consisting of the fundamentals of animation, combining the foregoing with the learning of the many techniques of stop-motion: plasticine, cut-out, pixelation, sand, paint-on-glass, animation with light, etc., and placing special emphasis on animation with articulated stick figures.
The teaching in this Master's degree in Stop-Motion Animation is based on the direct transmission of the advanced knowledge and abilities of a team composed of practicing, multi-disciplinary professionals with wide experience in the industry and in teaching, and including creators/animators of international repute.
In addition, the continual contact, through workshops and masterclasses, with authors of cinema animation, directors, screenwriters, musicians, animators, producers, distributors, festivals and plural-disciplinary artists gives the student a wide-ranging, up-to-date view of working situations and artistic reality in the world of stop-motion animation.
The ultimate aim of these studies is that the student should know how to create and articulate a narrative discourse, animate, experience the vast possibilities of plastic, and construct conceptual and aesthetic proposals through a final project consisting of a short film. In short, that the students should have the ability to exhilarate through this language of stop-motion animation that is so powerful, physical, expressive and cross-cutting, and should take advantage of all the resources, both narrative and technical, that are available to them, regardless of the format or the medium, thus preparing themselves to be the artists and versatile professionals who are so necessary in today's world.
General aims of the training
To master the principles of animation and be capable of applying them in animation with characters and in the different techniques of stop-motion (plasticine, pixelation, cut-out, rotoscoping, characters, etc.).
To suggest various creative solutions using stop-motion animation, both in a client's environment and in one of auteur animation.
To acquire sufficient knowledge to be able to join a professional environment requiring stop-motion animation, including knowledge of the implications of the technique in related audiovisual disciplines such as character-designing, set-designing, wardrobe, directing photography, soundtrack, FX, etc.
To be capable of developing and/or managing an audiovisual stop-motion project by knowing all the phases of its production:
Effectively managing the different members of the working team;
Controlling and resolving any problems which may arise in production;
Finding a creative solution which is in accordance with the objectives set out at the beginning of production, including aspects such as the budget.
Syllabus
The training is composed of three modules:
A first module dealing with producing and directing animation, and including a detailed theoretical and practical analysis of the distinctive processes of directing, pre-production and production in stop-motion animation.
The second module of specialization in which, in a practical manner, through the use of characters from stop-motion animation and its various techniques, the subject of animation is studied more deeply.
A third module, consisting of the preparation of a final project in which students will have to demonstrate all the skills that they have learned, and their own independence, before a panel of expert professionals.
MODULE I – Directing and Producing Animation
MODULE II – Specialization in stop motion
MODULE III - Final project of the Master's Degree Course
The classes in Modules I and II will be intensive and will involve three hours per day from Monday to Friday, whereas in Module III there will be four hours per week, on one day, which will be used for ensuring that the final project is being prepared correctly.
The planned program of studies includes a series of workshops, with national and foreign guests who are experts in some of the topics of the program.
Fact sheet
Edit: 1st Edition
Qualification: Master in Stop Motion Animation accredited by the Universidad de Vic-UCC. Students without university degrees will receive a University Extension Studies Diploma.
Credits: 60 ECTS
School period: From October 13th, 2015 to June 2016. Final Project Presentation: June 2016
Timetable: From October to March: from Monday to Friday from 16h to 19h. From April to June: Mondays from 15h to 19h
Mode: On-site
Language: Spanish (with English support)
Price: 6600 €
Observations: Intensive Spanish course for foreign students willing to apply to the Master degree (optional course). From Sept. 10th to October, 2nd; from Monday to Friday (4h/day) – 395€.
Last updated Jan 2018
About the School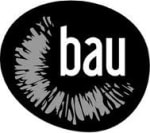 Bau is a centre that provides higher education in the field of design. Located in Barcelona, one of the leading cities in the field of design, BAU is situated in an industrial area of over 6,000 m2 eq ... Read More
Bau is a centre that provides higher education in the field of design. Located in Barcelona, one of the leading cities in the field of design, BAU is situated in an industrial area of over 6,000 m2 equipped with specific rooms for teaching and multi-purpose spaces designed to promote research, creation and innovation.
Read less