Program Description
E2S UPPA Talents Academy Grants:

This scholarship program of excellence is aimed at outstanding students coming primarily from Europe and America.

Further information will be provided during the application procedure.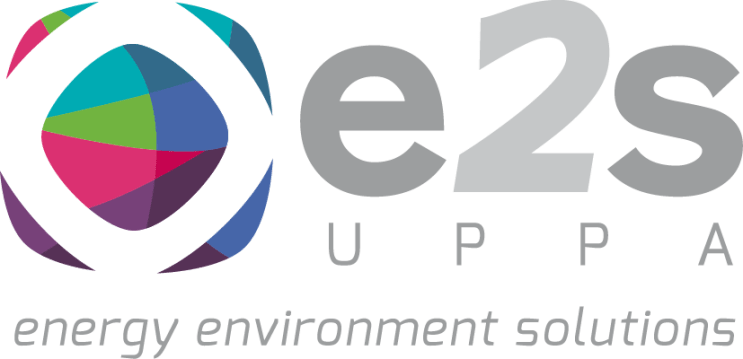 Strongly increasing societal demand in the fields of Environment, Sustainable Development and Health, implies a synergy of advanced skills in Chemistry and Biology Sciences. In order to be able to effectively respond to this demand and to implement innovative solutions providing efficient answers to these requests, it is essential to perfectly understand the interaction of contaminants with living organisms and particularly their structures, properties, reactivities/activities in natural ecosystems. The "Chemical and Microbiological Characterization for Environmental Issues" (CMCEI) second year course of the Master in Chemistry and Life Sciences aims to train specialists with knowledge in the most recent advances in analytical chemistry, physico-chemistry, molecular biology and environmental microbiology.
Objectives
Entirely taught in English, the first semester is devoted to the knowledge of contaminants cycles and to the application of different techniques for the analysis of chemical elements and species of interest in various compartments of environment, the identification of microorganisms presenting a risk for the environment or public health, but also quality assurance, critical evaluation of scientific publications and /or technical documentation.
The second semester consists of a six-month research internship in the field of chemical and/or biological analysis applied to the environment in IPREM teams.
The course is mainly taught through project-based scenarios. This helps students understand scientific approach in research. It also makes them put into practice various techniques and reflect further on their professional project.
Knowledge and skills
At the end of this program, the students in the «Chemical and Microbiological Characterization for Environmental Issues Master" will be able to:
Show expertise in modern techniques in chemistry, molecular biology and microbiology
Synthesize technical and research documentations to produce a technical study
Plan and define a research or R&D project in analytical chemistry, molecular biology, microbiology or environmental survey
Manage and carry out a project
Manage field experiments to estimate the efficiency of chemical or biological methods for the protection of the ecosystems
Interpret and validate results of chemical and biological analysis
Produce summary report describing the experiments done, the applied methods used and the results obtained
Prospects for employment or further study
Sectors:
Environment
Agribusiness
Analytical chemistry
Chemical industries
Biotechnology
Fields:
Research and Development
Quality control
Positions:
Academic positions
Researchers (public institutes or private companies)
Research and Innovation Engineers
Ph.D. students
Admission Requirements
English language requirements
Minimum required score: CECRL B2 level in English.
French language requirements
None. French language courses are included in this program.
General requirements
Applicants must hold at least 4 years of university-level in chemistry and/or biology fields.
For students outside UPPA, integration in the second year is subjected to a selection on curricula with equivalent training level and with sufficient skills in biology, chemistry, and environment (Molecular biology, bioinformatics, microbiology, environmental microbiology, ecotoxicology, biostatistics, field sampling, and data processing, physico-chemistry, analytical chemistry, environment).
Applicants must be fluent in English, both in writing and speaking. An applicant whose native language is not English has to take a recognized international English test.
Application platform

www.univ-pau.fr/en/apply-now
Contact
For any supplementary information or questions related to the application:
christine.cagnon@univ-pau.fr
florence.pannier@univ-pau.fr
More information:
https://formation.univ-pau.fr/en/programs/science-and-technology-STS/master-degree-14/master-chemistry-and-life-sciences-64_1/m2-chemical-and-microbiological-characterization-for-environmental-issues-master-degree-in-microbiology-molecular-biology-and-analytical-chemistry-for-the-environment-102_1.html
International welcome desk:
http://univ-pau.fr/en/welcome-desk
Last updated Nov 2020
About the School
UPPA offers its students initial or continuing education, work/study programs or apprenticeships, to obtain Bachelor's, Master's and vocational degrees and Doctorates through its 3 Colleges and 2 Doct ... Read More
UPPA offers its students initial or continuing education, work/study programs or apprenticeships, to obtain Bachelor's, Master's and vocational degrees and Doctorates through its 3 Colleges and 2 Doctoral Schools.
Read less