Master's Programme in Software Engineering (120 credits)
Home ›
Master ›
Master's Programme in Software Engineering (120 credits)
Program Description
Analyze, adapt and apply. Meet future needs with a wide capacity to understand software engineering – from start to finish, and every step in between.
The program consists of 120 credits and leads to a two-year Master's degree.
At BTH
Create Software to Meet Future Challenges
The Master's program in Software Engineering meets the complex challenges facing the software developers of the future. You acquire a wide understanding and base of knowledge through education and training in advanced concepts within software engineering, covering the entire development process. You learn how to construct and test software products to meet the challenges of tomorrow, with high demands on efficiency and quality. You also learn how to reflect upon and improve modern development processes.
From Start to Finish – Each Process, Step and Action
The education provides you with the skills and knowledge required to engineer software systems from the initial planning and scoping of projects, to the process of development, testing, and delivery of the software system itself. The courses cover both engineering and working methodologies and you will study subjects such as project planning, software quality, and research methodology.
After BTH
Chose your Future – Development or Research
The program is developed to meet the needs of students, industry, and academia. It has a strong focus on preparing you for employment in both business and research organizations, and elective courses enable you to create your unique profile of skills.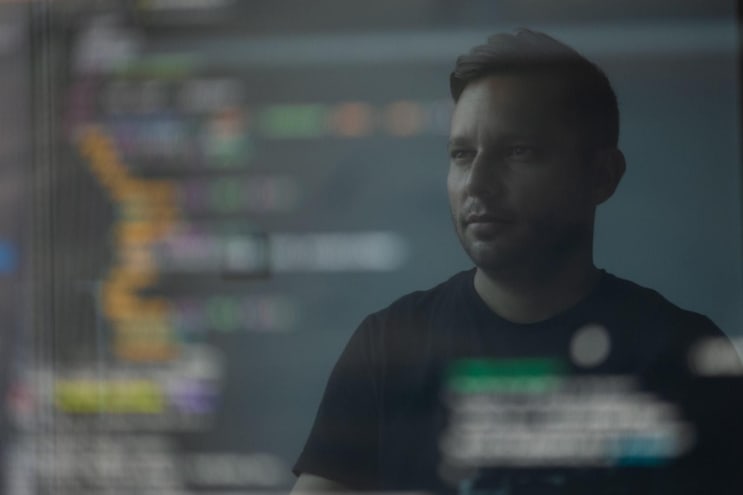 Peter G / Unsplash
Facts
Type of instruction: On-campus, day, full-time
Application code: BTH-90555
Study period: 2020-August-31 until 2022-June-05
Education level: Second cycle
Main field of study: Software Engineering
Application: Apply via universityadmissions.se
Welcome letter: Link to welcome letter from a responsible teacher will be posted here no later than 3 weeks before the course begins.
Location: Karlskrona
Language of instruction: The teaching language is English.
Entry requirements: A Bachelor's degree - three years (180 ECTS) of study of Software Engineering, or a Bachelor's degree in Computer Science. Completed studies corresponding to 90 ECTS credits classified within the subject of Software Engineering or Computer Science. The Bachelor's degree must include at least 30 credits in one or more of the following areas:
Programming, Object-oriented Systems, Software Design, Data Structures and Algorithms, Database Technology, Data Communications, Real-Time Systems, Operating Systems. In addition, a completed course of at least 7.5 credits in Software Engineering or a Team Software Engineering Project is required. The Bachelor's degree must also include at least 15 credits in Mathematics. English B/English 6.
Specific eligibility in the English language from upper secondary school for non-Swedish students: TOEFL 575/90; IELTS 6,5 no section below 5.5, or University of Cambridge and Oxford tests.
Program Distribution
Curriculum
Semester 1
Mandatory courses

Seminar series in software engineering
Software architectures and quality
Requirements engineering and product management
Agile and lean software development
Semester 2
Mandatory courses

Software metrics
Research methodologies in software engineering and computer science
Software testing

Elective courses

Multiprocessor systems
Decision support systems
Mathematical statistics
Semester 3
Elective courses

Machine learning
Applied cloud computing and big data
Programming in Unix environment
Performance optimization
Software security
Advanced topic in software engineering

Mandatory courses

Software quality management
Software evolution and maintenance project
Semester 4
Mandatory courses

Master's thesis (120 credits) in software engineering
Learning Outcome
After completion of the program the student shall:
have an understanding of problems, theories, and challenges within large scale software engineering.
have broad understandings of methods within software engineering.
have deep method knowledge within parts of software engineering.
have the necessary skills to adapt available methods to the problem at hand.
have the ability to identify strengths and weaknesses within methods, results as well as prepare improvement suggestions.
have the ability to lead investigations using appropriate scientific methods.
have the ability to critically assess problems, solutions, and results.
have the ability to take a scientific approach to the work performed.
have the ability to reflect on the ethical and social aspects of Software Engineering.
Admission
Admission criteria
(This paragraph is a translation from Swedish of the approved method, "Antagnings¬ordning"[Admission regulations], Dnr; BTH-1.2.1-0223-2017.)
General
This method has the purpose of assessing the applicants' competency for studies at, among others, the Master Programmes in Electrical Engineering, Computer Science and Software Engineering.
Bases for Ranking of Applicant
Previous university studies and English.
Details on Bases for Selection:
The first step of the ranking process is an assessment of the relevance of the area and specialization of the applicants' previous university studies to the applied program. This assessment is made in three categories: minimal relevance = merit points 0, average relevance = merit points 0.5, high relevance = merit points 1.
Finally, the applicants' TEOFL or IELTS level in English is normalized to a value between 0 and 1, where 0 is the minimum level to pass the prerequisites of the applied program and 1 is the maximum level of the test. Applicants' who are not required to prove their English skills with TOEFL or IELTS tests will get the merit point 1.
These two merit point values are added to a total merit value between 0 and 2.
Last updated Jan 2020
About the School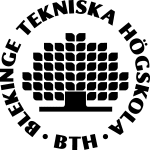 We conduct education and research at a high international level, focusing on the digitalization of society and innovation for sustainable growth. Characteristic of Blekinge Institute of Technology, BT ... Read More
We conduct education and research at a high international level, focusing on the digitalization of society and innovation for sustainable growth. Characteristic of Blekinge Institute of Technology, BTH, is the close cooperation with trade, industry, and society, which permeates both education and research at regional, national and international level.
Read less