Mastère Spécialisé® Expert in Forencis and Cybersecurity
Home ›
Master ›
Mastère Spécialisé® Expert in Forencis and Cybersecurity
Program Description
STAND OUT ON THE LABOUR MARKET SAFETY INFORMATION SYSTEMS!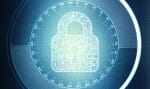 With Internet use every day, companies become potential prey threats and other malicious code. The Master Spécialisé® "Expert forensic and cyber security" meets a strong need of companies for which the purely SSI skills are no longer able to ensure optimal safety of various IT infrastructures.
With pointed technical skills on information systems, cybersecurity expert collection, identifies, analyzes and interprets the different possible cyber threatsRegardless of the affected devices (computers, mobile phones, connected devices, industrial systems). It defines and implements a security policy of information systems to eradicate threats, prevention or response to those encountered.
This cybersecurity training allows initially develop an understanding of the technical and technological environments in which businesses operate today; secondly, it allows to secure the SI through the acquisition of technical skills and methodological advanced. The training addresses technical, operational and legal aspects of the SSI, Bringing extensive knowledge of security audit and security techniques. It also allows to conduct forensic analysis. The Master Spécialisé® "Expert forensic and cyber security" is accredited by the Conférence des Grandes Ecoles and is aimed at both students motivated by the Security of Information Systems, and to professionals in the field wishing to acquire High-level skillsTo effectively meet current and future challenges of cybersecurity. This program received the SecNumEdu labelIn 2017, which provides insurance to students and employers that training in the field of digital security meets charter and criteria set by ANSSI in collaboration with the actors and professionals in the field (higher education institutions, industry, etc.).
They trust us...
"(...) All actions regarding cybersecurity and forensics are thematic interest in Thales Communications & Security (...). As part of our business, we need senior engineers, specialized in security auditing techniques, analysis of malicious code, architectures security, securing IF and digital forensics. In fact, I testify to you hereby support the lab that I run for the formation of a Master Spécialisé® on SSI advances in technology. "
Future career opportunities
Graduates of this training can cybersecurity exercise different functions (not exhaustive):
Director of Information Systems,
Head of Security of Information Systems,
Responsible CERT (Computer Emergency Response Team) or incidents response team
All functions of expertise in consulting firm: audit, consultant, integrator, trainer ...
Types of companies involved:
Large industrial groups
Banking sector
public enterprises
administrations
Strong points
unique training in France certified ANSSI
Cybersecurity expert speakers
Rare and sought-after profiles
A hacklab for experiments
Ability to pass the CEH certification
partnerships
We are a founding member of the association "CECyF" Expert Centre against Cybercrime French
We are a founding member of the European association "ECTEG" for European Cybercrime Training and Education Group
We are in partnership with the National Gendarmerie, its investigators in Digital Technologies and the Professional License délivront Investigators in Digital Technology
hacklab
Rare in training, the hacklab UTT is a new hacking tool experimental operating in an ethical vision.
Spreading over 100 square meters, with 40 seats, it has 2 separate networks:
A network with internet fiber 500 Mbs, dedicated exclusively to hacklab
A sealed closed network for conducting malware analysis and simulations of computer attacks safely.
In infrastructure, the hacklab UTT has a calculation server with multiple graphics cards latest generation of Nvidia processors to Pascal, with more than 7,500 hearts. This type of server is used for perform "brute force" (Trial of nearly 75 billion possible combinations / second), to show students the relevance of choosing a strong password.
The hacklab UTT also has a virtualized environment to test computer attacks on active devices, virtual machines or industrial systems. Several electronic equipment complete this device, such as IP raspberries, Arduino or drones.
It is open to students of MS and the gendarmes to the Professional License Training "Investigator Digital Technology" (curriculum in collaboration with the National Gendarmerie, to train its cyber investigators) from 8:00 to 22:00.
CEH certification
Certification Certified Ethical Hacker (CEH) addresses 18 successive modules related to the fields of IT security's most recent, detailing the latest techniques of hacking. The training provides students with a technical background to discover and better understand the procedures, and the various tools used by hackers to circumvent and bypass security protections in place.
This curriculum is designed to transmit a wide vision of the varieties of possible attacks in SI, and allow to obtain the final CEH certification exam. This final certification exam is a test 4:00 happening at UTT, in the form of 125 multiple choice questions.
Program
The training is divided into 5 blocks of skills 70 hours each, distributed on 4 September to December. Each module consists of two units of value (UV), taught by lecturers and professionals.
UV 01 Refresher: Databases; Operating systems ; cryptography; programming language
UV 02 Cybersecurity and SHS: Economic Intelligence; legal aspects of cybersecurity in business; cyber criminal psychology; intensive English
UV 03 Malware Analysis: Concept of reverse engineering and legal aspects; static and dynamic malware analysis
UV 04 Security Audit and response to incidents: legal aspects; pen-testing; response to incidents and crisis management
UV 05 Big Data: General information on Big Data; analysis tools; Event correlations; SIEM
UV 06 Search in open source: Anonymity; vulnerabilities databases; social network analysis; automatic monitoring of web
UV 07 - 08 UV Forensic Analysis: Analysis forensics hardware; forensics telephone equipment and network
UV 09 Study critical architectures: virtualized environments and storage; security of SCADA systems
UV 10 Case study: Lectures and group work
The student will complete an internship of at least 4 months in business or public administration on a theme related to cyber security, a report and supporting a professional thesis at the end of the course.
Admission & Prerequisites level
Admission by application and personal interview Candidates must hold the following qualifications:
Diploma engineer authorized by the Engineering Title Commission (CTI list)
Degree from a qualified business school to deliver the degree of Master (CEFDG list)
3rd cycle diploma accredited by the university authorities (DEA's degree ...) or professional degree consistent with the bac + 5
M1 degree or equivalent, for listeners who have at least three years of professional experience
Standard registered RNCP level 1
foreign degree equivalent to the French diplomas required above
The results will be sent by mail and e-mail at the end of each maintenance period.
Tuition fees
Student / Job Seeker € 9,500
Employee / Company € 17,500
Last updated Mar 2020
About the School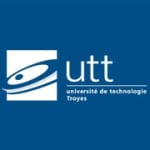 UTT's core missions are to conduct research, deliver education & training and facilitate technology transfer. UTT is a French institution of higher education established in 1994. It is today one o ... Read More
UTT's core missions are to conduct research, deliver education & training and facilitate technology transfer. UTT is a French institution of higher education established in 1994. It is today one of the largest engineering schools in France. Over 2,500 students are registered at the University, enrolled on undergraduate, postgraduate and doctoral study programs.
Read less