Management Consulting (MSc in Business Administration)
Home ›
MSc ›
Management Consulting (MSc in Business Administration)
Program Description
Even when consultants are called in to help, it is far from certain that clients will follow their advice, make the right decisions or carry out the measures necessary to implement change. That is what makes management consultancy such a challenging profession. How can you help improve a decision? How can you assist effectively during a change process? How can you manage the expectations of your client and convince them of the best course of action? What consulting role is most appropriate? The specialization in Management Consulting at VU University Amsterdam will prepare you for these challenges by equipping you with the tools you need to succeed in this exciting field and by providing you with the best training available. You will also develop the personal skills consultants need, which will help you become an invaluable partner to businesses, government agencies, and other organizations.
The specialization in Management Consulting at VU University Amsterdam offers a combination of academic research strategies and consultancy approaches to give students the tools necessary for a career as a consultant. It also emphasizes strong personal, research and interviewing skills, which helps students select the most appropriate tools for formulating their arguments, for avoiding pitfalls and for providing their clients with real added value. Once you have passed all the components of the Master's program, you will be awarded the title of Master of Science in Business Administration, with the mentioning of your specialization in the diploma supplement. This degree is recognized internationally.
Why VU University Amsterdam?
Top-ranking teaching staff
Our teaching staff includes some of the best-known consultants from the top-ten consultancies in the Netherlands. All staff members combine their wide-ranging consultancy experience with their academic work at the faculty.
Research innovations
The focus of our academic research is on management consulting and on the industry as a whole, but we are also engaged in researching change processes and deliberative decision-making, which are both relatively new fields.
Honours track in Management Consulting
Our most talented students will be offered the opportunity to apply for an honors track in Management Consulting. In addition to the standard program components, honors students may also choose courses from other specializations. They will conduct research for a consulting company and write a scholarly article based on this research in addition to their thesis.
Career prospects
The specialization in Management Consulting will prepare you for a job in consulting as:
a junior consultant or research associate at a consulting company
a junior policy adviser at a ministry or with local government
an internal consultant working in business
a general in-company management trainee
an academic researcher in the field of consulting
an independent consultant
To date, the majority of our graduates have started their careers with consulting companies. Some are currently involved in major projects, including the integration of ING and Postbank in the Netherlands. Others have taken up positions in consulting firms with a more specialized focus, such as strategy consulting, IT consulting, project management or marketing research. These career choices often depend on a graduate's individual talents and interests, and their Bachelor's specialization.
Admission requirements and application
Applicants with at least a Bachelor's degree from another accredited university are admissible if they have a specialization in Business Administration, witnessed by a thorough knowledge of the standard literature described below (or its equivalent):
| | |
| --- | --- |
| Strategy and Environment | De Wit, B., Meyer, R. (2004) Strategy: Process, Content, Context. An International Perspective. 3rd edition, London: Thomson |
| Organization Design | Jones, G.R. (2007) Organizational Design and Change. 5th edition, Upper Saddle River: Pearson Prentice Hall |
| Research Methods | Saunders, Lewis, & Thornhill (2007). Research Methods for Business Students, 4th Edition. Edinburgh: Pearson Education Limited/Prentice Hall |
Last updated Jan 2018
About the School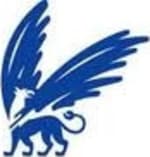 VU University Amsterdam is a state-funded university with about 25,000 students and 2,000 academic staff. With more than 50 Bachelor's degree programmes, one of which is taught in English, and almost ... Read More
VU University Amsterdam is a state-funded university with about 25,000 students and 2,000 academic staff. With more than 50 Bachelor's degree programmes, one of which is taught in English, and almost 100 Master's degree programmes, of which over 70 are taught in English, VU University Amsterdam offers a wide choice of study options. The programmes are of a high quality, the atmosphere is very conducive to study and the teaching staff are easily accessible. The VU provides an inspirational educational setting in which students from the Netherlands and abroad can develop their potential to the full. The Faculty of Economics and Business Administration seeks to combine quality education with excellent research. The Faculty is the largest faculty of VU University Amsterdam. FEWEB accommodates approximately 4000 students, 1450 postgraduate students and 460 employees. The scientific staff consists of professors, lecturers, researchers and PhD's, and is connected to the various departments. The supporting staff is accommodated at the Faculty Office. The Faculty Board leads the faculty. Reputation and ranking The Netherlands does not have a ranking system for universities, unlike many other countries. According to the Times Higher Education World University Rankings 2011-2012, the Netherlands is the third "knowledge country" in the world, with 4 and 12 Dutch universities in the top 100 and top 200 respectively. A range of studies has shown VU University Amsterdam to be one of the best universities in the country. At VU Amsterdam University, education and research are closely intertwined. High-quality teaching and cutting-edge research have given the university a great deal of recognition, enabling it to attract prominent lecturers from within the Netherlands and abroad. Researchers at VU University Amsterdam such as biopsychologist Dorret Boomsma, cancer expert Bob Pinedo and economist Peter Nijkamp have obtained prestigious prizes and subsidy incentives for their groundbreaking work. Amsterdam Amsterdam has the largest concentration of students and youth in the Netherlands. Studying or working at VU University Amsterdam offers the opportunity to explore the various cultural, sports and social activities of this city. The total number of inhabitants is about 750.000 and the city has a great deal to offer: a variety of residential areas, international schools, international social clubs, culture, (water)sports, golf courses and many other recreational facilities. Amsterdam is also one of Europe's leading financial centres, a city where almost everybody speaks English and the quality of life ranks among the best. It's no wonder more than 1,800 foreign companies have already chosen Amsterdam as their European base. The south part of Amsterdam, nearby the motorway A10 where VU University Amsterdam is located, called the 'Zuidas', will be the main business centre of Amsterdam in the nearby future. The headquarters of important Dutch companies like ABN AMRO, ING and the World Trade Centre is already situated there. For visitors, students and expatriates alike, it is easy to feel at home in a city with these proportions and so well geared to meeting the needs of its many foreign residents. 'Amsterdammers' are friendly, tolerant and at ease with other cultures and languages. As you will understand, this environment is a perfect base for an international Economic and Business Administration Faculty.
Read less