MSc/PgDip in Ship & Offshore Structures
Home ›
MSc ›
MSc/PgDip in Ship & Offshore Structures
Program Description
MSc/PgDip in Ship & Offshore Structures
This course has developed a response to the demand for design engineers who can design and assess new ships and offshore structures.
This programme is designed for graduate engineers in naval architecture, offshore engineering, mechanical engineering and other related disciplines.
You'll be introduced to ultimate strength, fatigue and design concepts for structural components of ships and offshore floating systems. You'll also gain the knowledge of material behaviour together with factors influencing the dynamic behaviour of offshore installations.
The Department of Naval Architecture, Ocean & Marine Engineering (NAOME), a leading institution in Scotland, offers excellent teaching and research facilities in Naval Architecture, Ocean and Marine engineering, which expands your career opportunities in naval architecture, marine, offshore oil and gas industry.
You'll study
Your course is made up of three components:
instructional modules
group project
individual project (MSc only)
Group project
You'll be part of a group of three to five people in 'consultant teams' for 10 weeks addressing a practical engineering problem. You'll then have the opportunity to present the report to a panel of industry experts.
This project will enhance your team working and communication skills. It also provides valuable access to industry contacts.
It will give you a good understanding of all aspects of research work. In addition, the technological study must be accompanied by a survey of the relevance and applicability of the findings to the maritime industries at large.
You'll learn efficient ways to gather information, to distribute workload and to delegate amongst the group, to analyse their results and to appreciate the broader implications of the whole project. In-depth technological studies will be accompanied by increasingly important competence in managerial skills, quality assurance and a sound appreciation of the economic, political, social and environmental issues crucial to professional success.
Individual project (MSc only)
MSc students will take on an individual dissertation on a topic of their own interest. The aim of the individual project is to develop your research skills and to combine many of aspects learned from other modules within a specific topic. This will be achieved by you carrying out work on a particular topic relating to your chosen theme and preparing a dissertation.
Course content
Instructional classes
Risers & Mooring Lines
Dynamics of Floating Offshore Installations
Reliability-based Structural Design & Plated Structures
Finite Element Analysis of Floating Structures
Advanced Marine Structures
Computational Modelling of Problems in Plated Mechanics
Materials Engineering
Learning & teaching
There are two teaching periods (semesters) of 12 weeks each. Some of the second-semester subjects are taught over eight weeks. This is so that you can devote as much time as possible to your individual project work.
Course modules are delivered in form of formal lectures supported by tutorials and laboratory experiment.
Entry requirements
MSc - BEng with second-class Honours or equivalent overseas qualification.
PgDip - Applicants with marginally lower qualifications will be considered. Applicants with other qualifications will be considered on an individual basis.
English Language Requirement
IELTS 6.5 or equivalent
Pre-Masters preparation course
The Pre-Masters Programme is a preparation course for international students (non-EU/UK) who do not meet the entry requirements for a Masters degree at University of Strathclyde. The Pre-Masters programme provides progression to a number of degree options.
Last updated Sep 2019
About the School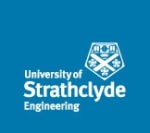 Our Faculty of Engineering is the biggest in Scotland. We're also one of the largest, best equipped engineering faculties in the UK.
Our Faculty of Engineering is the biggest in Scotland. We're also one of the largest, best equipped engineering faculties in the UK.
Read less