MSc/PgD/PgC Sport Psychology
Home ›
MSc ›
MSc/PgD/PgC Sport Psychology
Program Description
Course Overview
The British Psychological Society (BPS) accredited MSc in Sport Psychology provides students with the opportunity to extend their theoretical and applied knowledge and understanding of sport psychology within a supportive student centred environment. Graduates from the programme (who also hold a Graduate Basis Chartered UG degree) are deemed to have met stage one of the requirements for Chartered Membership of the Society (CPsychol) and full membership of the Division of Sport and Exercise Psychology within the BPS. The programme is designed to be flexible, meet students' needs and develop a range of transferable skills that will enhance their employability. The programme is delivered by a team of dedicated sport psychology staff, many of whom are at the forefront of international research and professional practice developments in their respective fields. The application of theory to professional practice is a key strength of the programme.
Learning & Teaching
All modules, with the exception of the Dissertation Project, are 20 credit modules. Allocated teaching timetabled (contact time) delivery for such modules usually equals a minimum of 30 hours of time supplemented with up to 60 hours of directed study time and up to 60 hours of independent study time. Contact time is normally made up of lecture, seminars, practical laboratories/ workshops, professional visits and individual and group tutorials.
Modules are usually taught through a combination of lecture type, seminar and practical based sessions. Group discussions and tasks are frequently used. Student learning is supported through the use of our Virtual Learning Environment (Moodle) that provides learning resources over and above that found in the learning centre (library). All learners are supported with access to a personal tutor. Initially, this is usually the Programme Director with the dissertation supervisor adopting this responsibility at a later date within the students' programme of study.
Employability & Careers
The MSc in Sport Psychology (BPS accredited) is ideally suited to those aspiring to become practising sport psychologists, as well as teachers, lecturers and coaches. Successful completion of the MSc Sport Psychology forms part of Stage 1 training towards BPS Chartered Status and will enable students to progress onto Stage 2 training if they hold full GBC membership entitlement.
The MSc in Sport Psychology provides a platform from which students can pursue Supervised Experience through the British Association of Sport and Exercise Sciences (BASES) leading to potential accreditation as a BASES Accredited Sport and Exercise Scientist. The programme provides an excellent springboard for students wishing to progress to MPhil/PhD study.
Entry Requirements
Applicants must have one of the following:
Applicants must hold a BPS accredited undergraduate degree in psychology (2.1 or above) or an undergraduate degree (2:1 or above) in sport/exercise science (or related programme) with a significant sport psychology element.
Applicants who do not hold an initial degree must have substantial experiential learning in a sport and/or mainstream psychology domain.
International Applicants
Students whose first language is not English will need to provide evidence of fluency to at least an IELTS 6.5 standard or equivalent. For full details about how to apply and English Language qualifications please visit the International pages on the website.
Last updated Feb 2020
About the School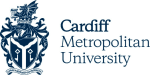 Located in an exciting, modern European capital city, Cardiff Metropolitan University is a global university. We are continually investing in our students' future and provide education and training op ... Read More
Located in an exciting, modern European capital city, Cardiff Metropolitan University is a global university. We are continually investing in our students' future and provide education and training opportunities that are accessible, flexible and of the highest quality to students from over 140 countries worldwide.????
Read less