MSc/PgD/PgC Sport Performance Analysis
Home ›
MSc ›
MSc/PgD/PgC Sport Performance Analysis
Program Description
Course Overview
With named pathways for:
Performance Analysis in the Cardiff School of Sport & Health Sciences is world-leading in terms of academic and applied perspectives. The School has offered post-graduate study in Performance Analysis since the first-ever Masters in Performance Analysis was developed in 2003. The Cardiff School of Sport & Health Sciences has a unique Centre of Performance Analysis boasting high-spec teaching and practically based laboratories with a multitude of world-leading software and resources available. The School has developed two new pathways designed to reflect recent developments within sport performance analysis.
The programme combines academic, practical and research-based skills to allow you to develop in your chosen area. Students can elect to specialise in specific named pathways in either Applied or Analytics. The Applied pathway prepares skilled practitioners with sound scientific principles to base their work and develop their understanding of the theory behind the analysis. The Analytics pathway combines data science skills and knowledge of sport with performance analysis theory.
Learning & Teaching
The Sport Performance Analysis programme is delivered in the purpose-built Performance Analysis Laboratories, which boast a breadth of software for both observational, technique and data-based analysis on both the windows and mac operating systems. The Professional Practice programme is designed to be studied in the professional working environment, so access to relevant analysis resources will be dependent on placement.
All modules, with the exception of independent research project (Dissertation) and Professional Placement (only applicable to students enrolled in MSc Professional Practice), are 20 credit modules. Timetabled delivery for each module equates to approximately 3 hours a week, supplemented with up to 6 hours of directed study time and up to 6 hours of independent study time each week. Contact time is normally made up of lectures, seminars, and individual tutorials. Modules are usually taught through a combination of lecture type and interactive seminar where group discussions and tasks are frequently used. Students are expected to attend lectures and engage in directed study tasks relevant to each module. All modules are supported by the University's online learning platform, where supplementary learning resources and information will be available. All students are supported with access to a personal tutor, who is normally the Programme Director. Where logistically possible the majority of lectures are scheduled on Mondays, however, depending on module selection this may not be possible.
Employability & Careers
Many graduates of performance analysis from Cardiff Met are working within the field of performance analysis. Due to the demands of National Governing Bodies, satellite and terrestrial TV companies, soccer clubs, rugby clubs, Welsh Institute of Sport, the English Institutes (regional centres) of Sport there has been an increase in the range of career opportunities in the field of sport performance analysis. This programme prepares students for a range of analysis careers in the sports industry, particularly work which takes place with elite performers.
Entry Requirements
Applicants should normally have one of the following:
An honours degree (2:1 or above) in a sport or mathematics related area are appropriate to the Programme Director
An honours degree (2:1 or above) in an alternative subject area that is acceptable by the Programme Director
Experience of study or provision of performance analysis.
Candidates with exceptional and extensive work experience in sport, coaching or performance will also be considered.
For the MSc Professional Practice, applicants must also either have a relevant professional work placement organised or apply for a supported internship.
International Applicants
Students whose first language is not English will need to provide evidence of fluency to at least an IELTS 6.5 standard or equivalent. For full details about how to apply and English Language qualifications please visit the International pages on the website.
Last updated Oct 2019
About the School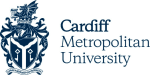 Located in an exciting, modern European capital city, Cardiff Metropolitan University is a global university. We are continually investing in our students' future and provide education and training op ... Read More
Located in an exciting, modern European capital city, Cardiff Metropolitan University is a global university. We are continually investing in our students' future and provide education and training opportunities that are accessible, flexible and of the highest quality to students from over 140 countries worldwide.????
Read less