Program Description
Course Overview
A master's degree course that has been designed and will be delivered by sports journalism industry professionals to create practitioners of Sport Broadcast and prepare them to be industry ready for employment in sport broadcast journalism. The master's degree course has been written in collaboration with the Broadcast Journalism Training Council who will make an accreditation visit in 2017.
Students will develop and master a wide spectrum of broadcast journalism production skills, learn to self-shoot and edit and sharpen their journalistic instinct and editorial judgment. They will critically examine the reciprocal relationship between socio-political issues, modern media coverage and professional sport. Students will also study elements of media law, and analyse how ethics, a sense of fairness, impartiality, accuracy and a robust knowledge of regulations and rights play a crucial part in operating within the modern broadcasting landscape.
Learning & Teaching
All modules, with the exception of the Production Dissertation and the Professional Broadcasting Placement, are 20 credit modules. Allocated teaching timetabled (contact time) delivery for such modules usually equals a minimum of 30 hours of time supplemented with up to 60 hours of directed study time and up to 60 hours of independent study time. Contact time is normally made up of lectures, seminars, practical laboratories/workshops, fieldwork, professional visits, placement learning and individual and/or group tutorials. Group discussions and practical tasks are frequently used. Student learning is supported through the use of our Virtual Learning Environment (Moodle) that provides learning resources over and above that found in the learning centre (library). All learners are supported with access to a personal tutor. Initially, this is usually the Programme Director with the dissertation supervisor adopting this responsibility at a later date within the students' programme of study. All students are supported with a professional placement supervisor from both the University and industry when undertaking the Professional Broadcasting Placement module.
Employability & Careers
A 60 credit work placement is designed to ensure that graduates of the programme have had significant "real world experience" and engagement with the industry that will make them uniquely prepared for work in the Sport Broadcast Industry. With its focus on skill acquisition together with academic reflection on the socio-political implications of Sport, graduates from this programme will be able to meet the needs of a rapidly developing Sport Broadcast industry.
Entry Requirements
The School is committed to an Equal Opportunities Policy under which all applicants and students are treated equally regardless of gender, ethnic or national origin, disability, sexuality, age, beliefs or sporting ability. Each applicant is considered on their academic merits and their ability to demonstrate an interest and ability in the subject area. The School is committed to high standards of academic performance and involvement in sport and exercise. Each applicant must meet suitable criteria as outlined in the University criteria for the admission of students to modular Master's Degrees (and for Postgraduate Certificate and Postgraduate Diploma programmes).
The policy of the Cardiff School of Sport & Health Sciences is to recruit students who are capable of successfully completing and benefiting from a designated Post Graduate programme offered by the School.
Applicants for the MSc in Sport Broadcast are expected to satisfy the following requirements:
• a good honours degree (normally 2.1 or above) in any Sport, Broadcast, Media or Journalism subject.
Last updated Oct 2019
About the School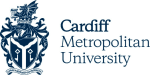 Located in an exciting, modern European capital city, Cardiff Metropolitan University is a global university. We are continually investing in our students' future and provide education and training op ... Read More
Located in an exciting, modern European capital city, Cardiff Metropolitan University is a global university. We are continually investing in our students' future and provide education and training opportunities that are accessible, flexible and of the highest quality to students from over 140 countries worldwide.????
Read less