MSc/PgD/PgC International Hospitality and Tourism Management
Home ›
MSc ›
MSc/PgD/PgC International Hospitality and Tourism Management
Program Description
Course Overview
The MSc programme is delivered over 2 semesters of taught modules, followed by the 60 credit final project. The programme can also be studied part-time, with the minimum period of study being two years and the maximum five years.
To meet the educational and professional needs of each student, the programme offers three awards and exit points: Postgraduate Certificate; Postgraduate Diploma and MSc. Learning and teaching strategies are designed to promote active engagement of the student with the subject area and reflect the strong vocational emphasis of the awards.
Learning & Teaching
Postgraduate students are expected to take increased responsibility and ownership for their own learning. The course structure and teaching strategies are designed to encourage greater student evaluation of content than at undergraduate level. Lectures are used to deliver information to students, whilst tutorials, seminars, workshops and case studies are used to develop higher cognitive capabilities.
Postgraduate students are required to undertake greater independent reading around their subjects and to critically evaluate the material throughout the programme. Practical exercises given to the students are more investigative in nature, require greater skills of analysis and synthesis and require the results to be put into a broader context than is expected of students at undergraduate level.
All non-lecture sessions require students to participate and contribute both prior to and during the sessions. Where groupwork is appropriate, students become aware of self-management and also group dynamics and the team approach to problem solving. Underlying these activities is the desire to utilise the experience, opinions and knowledge of the student body and to provide a creative context for the collaborative exploration and development of ideas.
Within the overall programme aims, students are encouraged to evaluate their own learning needs. Students are encouraged to seek many additional sources of information and then critically evaluate the knowledge obtained. The benefits of a self-analytical approach to learning and the process of learning, as well as the product, are emphasised.
Across the programme, the aim is to develop active and independent learners who can:
Set their own goals by identifying their own learning needs and relevant issues for study;
Reflect critically on theory in the light of their professional experience;
Manage and evaluate their studies.
Employability & Careers
All students undertake a live consultancy project through the Industry Project Management module, which provides an opportunity to engage with employers in the industry.
Student have the option to undertake the Internship module. The duration of this (unpaid) internship is either for a minimum of 20 days, which will normally be undertaken during term-time one day a week throughout semester one and semester two or in blocks of time during the semester breaks.
Alternatively, the students can undertake an internship (paid or unpaid) for the duration of 10-12 weeks (usually engaging in a full time role in an organisation) and this will normally be completed during semester three which would mean that the engagement with the final project would be deferred until September when the internship is completed and 120 credits are awarded.
Students undertake operational, supervisory and if possible, management tasks and duties within the organisation; During their internship students are expected to follow the same work pattern as other employees in the organisation and to perform routine work consistent with that which they aspire to on successful completion of their programme of study. They will also undertake a work based project tailored to meet the needs of the organisation.
Students can opt for an individual consultancy project as their final project.
The majority have students have progressed to managerial roles within the industries.
Entry Requirements
All prospective students must satisfy Cardiff Metropolitan University's admission requirements for students on Masters courses as specified in Cardiff Metropolitan University's Academic Handbook: The normal minimum requirements for entry onto Master's Degrees are:
(i) an initial degree awarded by another approved degree awarding body (2:2 or above); or
(ii) a non-graduate qualification which is deemed to be of a satisfactory standard for the purpose of postgraduate admission
Students who do not hold such qualifications will be assessed as to their suitability through interview, and where necessary the taking of references. Non-graduates who lack formal qualifications (i.e.: formal qualifications which marginally fall short of the normal minimum entry requirements) should be compensated for by his/her relevant work experience provided that such candidates have held, for a minimum of two years, a responsible position which is relevant to the Master's degree to be pursued.
Last updated Oct 2019
About the School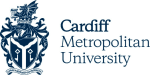 Located in an exciting, modern European capital city, Cardiff Metropolitan University is a global university. We are continually investing in our students' future and provide education and training op ... Read More
Located in an exciting, modern European capital city, Cardiff Metropolitan University is a global university. We are continually investing in our students' future and provide education and training opportunities that are accessible, flexible and of the highest quality to students from over 140 countries worldwide.????
Read less