MSc/PgD/PgC Forensic Psychology
Home ›
MSc ›
MSc/PgD/PgC Forensic Psychology
Program Description
Course Overview
The master's degree in Forensic Psychology is the only BPS accredited programme in Wales, offering a unique opportunity for students to study Forensic Psychology in the Principality. Working collaboratively with Her Majesty's Prison and Probation Services (HMMPS) and secure forensic mental health facility providers in Wales helps keep the programme up to date with strategy development and policy decisions. Regular contributions from Practitioner Forensic Psychologists working in Wales enables students to understand more about regional services and their impact on society locally. In addition, the programme benefits from the input of several national and international contributors who share their extensive specialist knowledge and experience within the field of Forensic Psychology.
2019 entry: Please be aware that the deadline for applications for the MSc Forensic Psychology is Thursday 27th June 2019. Due to the popularity of this programme you should submit your application at the earliest opportunity. Applicants who meet the necessary criteria will be invited to attend the next Applicant Open Day on Friday 3rd May 2019.
Learning & Teaching
Teaching on the MSc Forensic Psychology Programme is predominantly conducted in small groups and adopts an interactive approach. The Research Methods and Design module and the Dissertation workshops are the only part of the programme which is taught in a larger group of around 40 to 50 students as opposed to between 10 and 20 students on the core modules. As a result teaching involves a range of discussions, activities, evaluations of papers, case studies and role play exercises. The focus within the programme is on both content and key skills to develop specialists in the field of forensic psychology with flexible generic skills. These experiences also help to foster student development and confidence as independent life-long learners.
Student learning is promoted through a variety of learning and teaching methods. These include: lectures, workshops, online learning through the virtual learning environment, Moodle, as well as self directed learning. Each student will have an allocated personal tutor to support them through their period of study.
The University requires students to attend at least 80% of the taught sessions for the programme.
Employability & Careers
A British Psychological Society (BPS) accredited MSc in Forensic Psychology is the first step (stage one) in gaining Chartered Psychologist status with the BPS and Registered Practitioner status with the Health and Care Professionals Council (HCPC). The MSc in Forensic Psychology will provide the knowledge base and applied research skills that will provide the foundation for engagement with the next stage of training (i.e. BPS Stage 2 or HCPC route) towards registration as a Forensic Psychologist with the Health and Care Professions Council. From September 2019, students who do not achieve a pass mark of at least 50% in each module will not be awarded an accredited degree but an alternative award.
Entry Requirements
A good honours degree (normally 2.1 or above) in Psychology, from a BPS (British Psychological Society) accredited undergraduate course.
In addition, applicants will be expected to demonstrate experience in a relevant area, for example, experience with victims, offenders or service providers in a forensic domain. Roles and responsibilities will need to be evidenced within the application, as well as detailing duration and hours per week undertaken.
In exceptional cases, applicants who have achieved a lower second class award in an accredited Psychology undergraduate degree but have extensive relevant work experience may be considered for admission to the Programme.
Last updated Feb 2020
About the School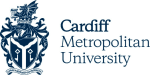 Located in an exciting, modern European capital city, Cardiff Metropolitan University is a global university. We are continually investing in our students' future and provide education and training op ... Read More
Located in an exciting, modern European capital city, Cardiff Metropolitan University is a global university. We are continually investing in our students' future and provide education and training opportunities that are accessible, flexible and of the highest quality to students from over 140 countries worldwide.????
Read less