MSc/PgD/PgC Advanced Computer Science (Internship)
Home ›
MSc ›
MSc/PgD/PgC Advanced Computer Science (Internship)
Program Description
Course Overview
This Master's degree in Advanced Computer Science will provide you with the skills and knowledge to develop high-quality computer-based systems and manage all aspects of their production and maintenance.
All over the world, the demand for advanced Computer Science graduates is on the rise. Through a combination of practice-based learning and theoretical modules, you will gain the advanced abilities and competence required to progress in your career or undertake further study.
The Advanced Computer Science postgraduate programme offers the following pathways of study:
Advanced Computer Science - MSc/PgD/PgC
Advanced Computer Science (Internship) - MSc/PgD/PgC
Industrial work experience is a key part of the programme. You will have the option to undertake a 20-credit Internship module to gain professional experience with local and national companies relevant to the sector. If you wish to follow the Internship pathway, you will undertake a core 36-week placement in industry as an alternative to a Technology Dissertation.
Course Content
Compulsory modules for both pathways:
Technology Project Management (20 credits)
End-User Computing Risk Management (20 credits)
Geospatial Analysis (20 credits)
Programming for Data Analysis (20 credits)
Research Methods for Technology Dissertations (20 credits)
Information Security (20 credits)
Optional modules:
Team Software Development Project (20 credits)
Internship (20 credits)
With specialist modules for pathways
For Advanced Computer Science:
Technology Dissertation (40 credits)
For Advanced Computer Science (Internship):
Internship Project (40 credits)
To obtain an MSc degree, you must follow and successfully complete a total of 180 credits. PgC (60 credits) and PgD (120 credits) may be awarded as standalone or exit awards.
Employability & Careers
Skilled graduates in Computer Science are met with a wide range of career opportunities. The Advanced Computer Science programme is career-focused and broad in scope, enabling you to enhance your existing skills to meet the increasing commercial demand for Computer Science graduates.​​​
Learning & Teaching
A range of teaching methods is used in the new Cardiff School of Technologies, including lectures, practical workshops, tutorials, seminars and real-world case studies, all supported by online learning via Moodle. With a student-centred approach, the School operates an open-door policy to staff and all students will be assigned a personal tutor.
Lectures
Lectures are a major part of the teaching strategy for the programme. Lectures are an effective way of delivering core material and establishing a framework for a module against which other material can be set.
Modular Subject Tutorials
Tutorials are meetings of a student or group of students with a lecturer or lecturers and are used in two ways within the programme:
expanding upon material covered in lectures through an enquiry-driven problem-solving approach
remedial work to overcome any deficiencies in a student's background knowledge.
Seminars
Seminars involve a student or students presenting previously prepared work to peers and a lecturer. This strategy is used to extend specific theoretical or practical concepts as well as introducing problem-solving exercises. Seminars are used in most modules and provide students with valuable experience in presentational skills as well as providing staff with a method of assessing student-centred learning.
Practical Workshops
In these classes, students are able to practise and refine their skills in a supportive environment where they can receive feedback from a member of academic staff. Practical workshops represent a valuable transition between theory and the workplace.
Case Studies
Case studies are a teaching and learning strategy, employed in a range of modules; they also are a useful assessment tool. Students are presented with or asked to develop real or simulated complex problems which they are required to analyse in detail and then synthesise/present their own solution in writing or orally.
Entry Requirements & How to Apply
Applicants should have an Honours degree at least 2:2 or its equivalent in a relevant area e.g. Computing, Information Systems or an appropriate Engineering specialism.
Relevance shall be determined by the Programme Director with reference to the applicant's transcript, and, if required, via an interview.
Equivalence shall be determined by:
International Office for applicants from outside the European Union.
The Programme Director for applicants who present professional qualifications such as from the BCS. Such an applicant would be interviewed by the Programme Director to establish suitability.
International Applicants
Students whose first language is not English will need to provide evidence of fluency to at least an IELTS 6.0 standard or equivalent.
Students with extant level 7 qualifications wishing to enter the course may apply on the basis of RPL for admission with Credit. In such cases, the regulations detailed in the Academic Handbook will apply and allows for a maximum RPL of 120 credits on a Master's programme. In this case, the remaining 60 credits would consist of the research methods module and the dissertation.
7 Reasons to Study in the UK at Cardiff Metropolitan University:

Reason one – Graduate Employability
All courses at Cardiff Met have a focus on our students' future careers and their employability. Our undergraduate programmes all include work placements, and we have a number of postgraduate courses with opportunities for one-year internships. Our focus on student entrepreneurship helps our students to become highly employable graduates.

Reason two – Teaching Excellence and Student Satisfaction
Cardiff Met has achieved a silver rating in the Teaching Excellence Framework, and consistently receives high levels of student satisfaction. A number of our courses recently scored 100% in the latest National Student Survey.

Reason three – International Student Support
Cardiff Met prides itself on its International Student Support, and we've been ranked top in the UK 6 times over the last 10 years. We have a dedicated Global Student Advice Team that helps students from the minute they accept their offer at the university. From applying for their visa, finding accommodation, and meeting you at the airport when you arrive in the UK, to helping you settle into UK life, and offering academic skills classes, the team here takes the stress out of coming to study in a new country, and allows you to concentrate on your studies.

Reason four – Fantastic Student Facilities
Over the last few years, Cardiff Met has made considerable enhancements in our student facilities, with £70 million of completed and planned investments. From state of the art workshops and studios to world-leading sports facilities and student centres, the university has everything you need to excel during your studies.

Reason five – A Great Student Community
With an active student's union, supporting student clubs and societies, along with sports teams and clubs for skills and abilities of all levels, Cardiff Met is a great place to get involved with all aspects of student life. Our on-campus accommodation provides students with a safe and friendly place to live, and the university was recently voted as having the Best Student Community in Halls in the National Student Housing Survey.

Reason six – The City of Cardiff
Not only has Cardiff been consistently named as the most affordable student city in the UK, but it's also a fantastic place to live, and offers students a very high standard of living. With everything from entertainment, to shopping, from culture to food, drink and events, Cardiff has something for everyone.

Reason seven – Study in Wales
You'll be studying in the country of Wales. Wales offers students the opportunity to obtain a UK degree that is recognised worldwide, in a friendly and beautiful environment. It's a great base to explore the rest of the UK during your studies, whilst discovering everything this unique country has to offer.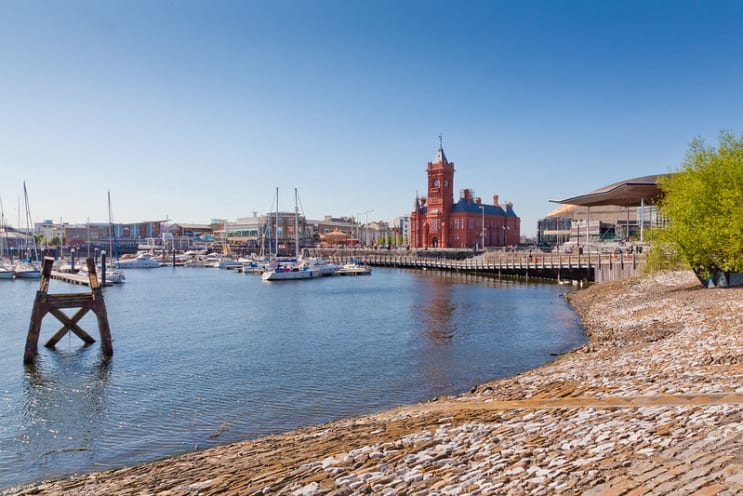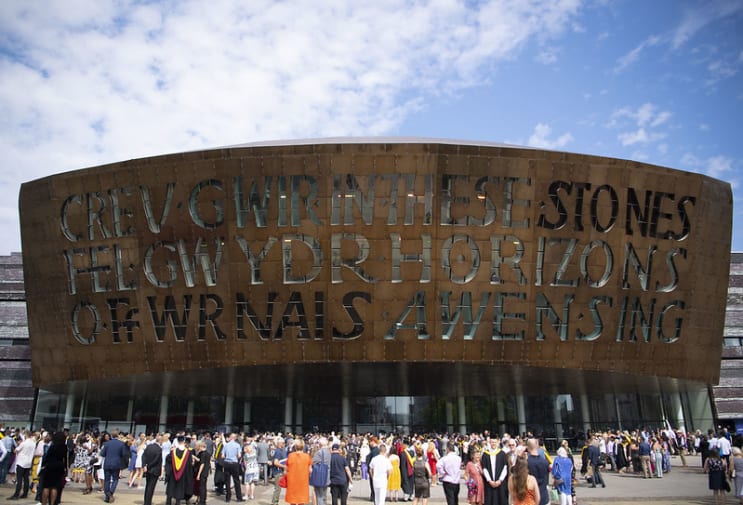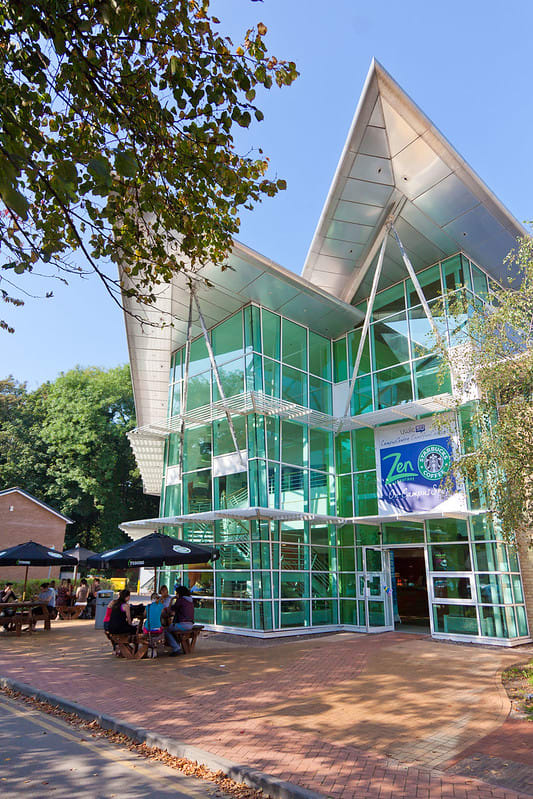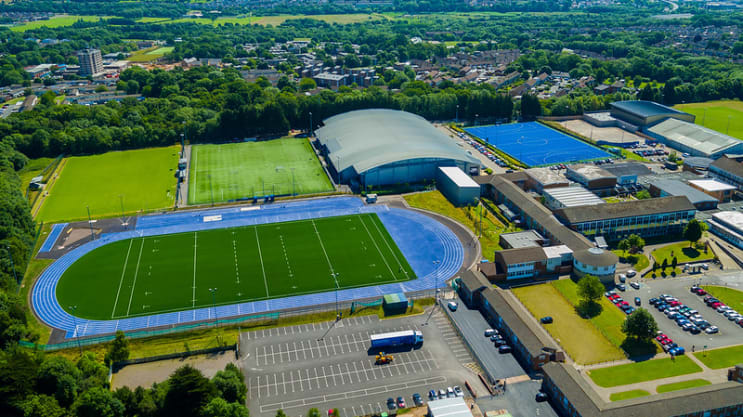 Last updated Oct 2019
About the School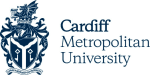 Located in an exciting, modern European capital city, Cardiff Metropolitan University is a global university. We are continually investing in our students' future and provide education and training op ... Read More
Located in an exciting, modern European capital city, Cardiff Metropolitan University is a global university. We are continually investing in our students' future and provide education and training opportunities that are accessible, flexible and of the highest quality to students from over 140 countries worldwide.????
Read less