MSc/PGDip in Nutritional Sciences
Home ›
MSc ›
MSc/PGDip in Nutritional Sciences
Program Description
This course is designed for BSc graduates in biological sciences or related subjects. It provides a direct route to specialise in nutrition. The MSc degree is accredited by the Association for Nutrition.
You'll develop a deep understanding of human nutrition and how this relates to health and disease. You will study the functions of macro and micronutrients, energetics and metabolism. Exploring the latest trends and developments within the field of nutrition.
Highlights include:
Molecular nutrition; study how nutrients impact on cellular processes
Public health nutrition; the relationship between diet, health and disease. Study in-depth current public health priorities across the lifespan.
Healthy People, Healthy Planet module, new for 2021. You'll investigate:

International nutrition practices
The development of a sustainable global diet
The impact on health, survival and development capacity globally
The influence of culture, religion and socioeconomic status on nutritional interventions
You'll develop transferable skills such as problem-based abilities and data handling. These are skills required by the Association of Nutrition.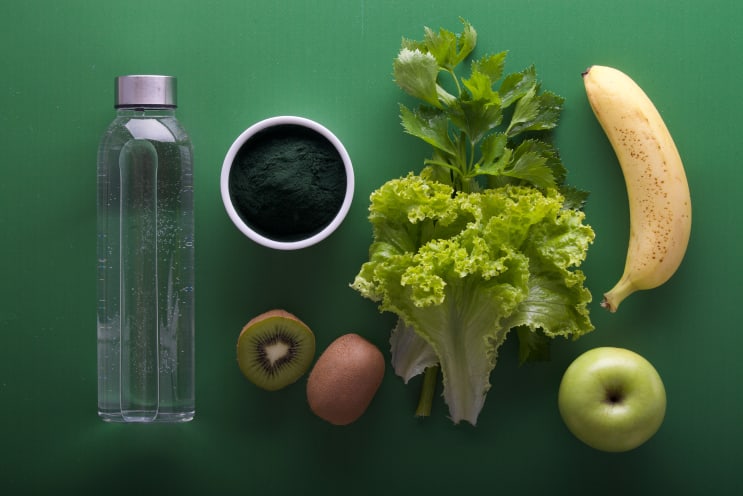 Vitalii Pavlyshynets / Unsplash
Why choose this course?
AfN accredited - Masters graduates can join the Association for Nutrition register for nutritionists
Interpersonal skills to help you in your future nutrition career
World-leading research - our research environment was awarded 100% for agriculture, veterinary and food science (Research Excellence Framework 2014)
Course content
This programme requires 180 credits.
The full-time one-year course consists of two semesters of taught modules (120 credits), followed by a research project (60 credits) of three months on a full-time basis during the summer period.
On the PGDip, you would normally study all the core taught modules, and not do the research project. However, there is some flexibility to allow you to choose the research project as an option instead.
Modules
Research Skills in Nutrition
Healthy People, Healthy Planet 2
Nutrition and Metabolism
Molecular Nutrition
Fundamentals of Nutrition 2
Public Health Nutrition
Postgraduate Research Project
Learning and assessment
How you will learn
Lectures
Seminars
Tutorials
Lab sessions
Workshops
Although lectures and practical classes still play an important role as the course progresses, your learning experience is enhanced by placing greater reliance on self-directed study, written dissertations and research project work.
Skills are assessed through a combination of essay style or short-answer written examinations or by the use of multiple-choice questionnaires. Assessment of acquisition and interpretation skills also uses coursework assignments based on exercises such as oral presentations, writing essays, reports and dissertations, presentation of posters, and research project work.
How you will be assessed
Written exam
Lab reports
Essay
Examinations
Presentation
Modules are assessed using a variety of individual assessment types which are weighted to calculate your final mark for each module. Typically all taught modules have one piece of coursework in addition to a final exam.
You will need an average mark of 50% to pass the MSc overall. You will be given a copy of our marking criteria when you start the course and will receive regular feedback from your tutors.
To be able to register as a nutritionist at an associate level with the Association for Nutrition you must pass each module.
Contact time and study hours
As a guide, in the autumn and spring semesters, you will typically spend a minimum of 12 hours per week in classes. You will be expected to spend 3 full days per week on campus.
You will work on your research project between June and September. Depending on your project you would be supervised for up to 3 hours per week, on average.
Teaching is provided by teaching fellows, assistant professors, associate professors and professors. Technical staff, PhD students and post-doctoral researchers provide additional support in small group and practical classes.
There will be around 30 students on this course. On average you would study with around 50 other students across the school.
Entry requirements
All candidates are considered on an individual basis and we accept a broad range of qualifications. The entrance requirements below apply to 2021 entry.
Home/ UK students
| | |
| --- | --- |
| Undergraduate degree | 2:2 (or international equivalent) in a biological science subject, excluding nutrition or closely related degrees Examples of related degrees include biology, physiology, sports science, food science and psychology. |
EU/ International students
| | |
| --- | --- |
| IELTS | 6.5 (6.0 in any element) |
| English language requirements | As well as IELTS (listed above), we also accept other English language qualifications. This includes TOEFL iBT, Pearson PTE, GCSE, IB and O level English. |
English language support
If you need support to meet the required level, you may be able to attend a presessional course. Our Centre for English Language Education is accredited by the British Council for the teaching of English in the UK.
For presessional English courses, you must take IELTS for UKVI to meet visa regulations.
If you successfully complete your presessional course to the required level, you can then progress to your degree course. This means that you won't need to retake IELTS or equivalent.
Alternative qualifications
We recognise that applicants have a variety of experiences and follow different pathways to postgraduate study.
We treat all applicants with alternative qualifications on an individual basis. We may also consider relevant work experience.
If you are unsure whether your qualifications or work experience are relevant, contact us.
Where you will learn
Sutton Bonington Campus
The Schools of Biosciences and Veterinary Medicine are based here. Specialist facilities include the world-leading teaching and research laboratories, clinical skills suite and food processing hall. There is also a University farm and dairy centre, and temperature-controlled glasshouses.
There is a great sense of community, and the student union plays a big part in campus life. You will have access to student services, a library, sports centre and places to eat. You can travel to University Park Campus in around 25 minutes on our free hopper bus, and Nottingham city centre via the tram network.
Clinical Skills Suite
You'll access our Clinical Skills Suite on Sutton Bonington Campus which includes a diet laboratory and the latest anthropometric measuring tools including:
The BOD POD
Bioimpedance and skin-fold callipers
Careers
Careers advice
We offer individual careers support for all postgraduate students.
Expert staff can help you research career options and job vacancies, build your CV or résumé, develop your interview skills and meet employers.
More than 1,500 employers advertise graduate jobs and internships through our online vacancy service. We host regular careers fairs, including specialist fairs for different sectors.
Job prospects
Graduate destinations
Our graduates go on to work across nutrition and food companies such as Slimming World, Protein World and Danone. Some set up their own nutrition businesses. Others work as nutritionists in health services, for example working for the NHS in mental health nutrition support, or internationally, working for the Ghana Armed Forces.
Every year, some of our graduates decide to study research degrees at the PhD level.
Career progression
88.5% of postgraduates from the School of Biosciences secured graduate-level employment or further study within 15 months of graduation. The average annual salary for these graduates was £28,711.*
* HESA Graduate Outcomes in 2020. The Graduate Outcomes % is derived using The Guardian University Guide methodology. The average annual salary is based on graduates working full-time within the UK.
Accreditation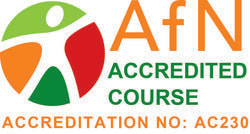 This course is accredited by the Association for Nutrition. Graduates can join the Association of Nutritionists' Register as an Associate and use the ANutr qualification.
Last updated Oct 2020
About the School

The Faculty of Science undertakes world-class research spanning wide-ranging topics including quantum physics, plant genomics, human imaging, sustainable chemistry, neuroscience, mathematical modellin ... Read More
The Faculty of Science undertakes world-class research spanning wide-ranging topics including quantum physics, plant genomics, human imaging, sustainable chemistry, neuroscience, mathematical modelling and beyond. We work closely with industry on the training of the next generation of scientists and collaborate worldwide to ensure our research has a major societal impact. The Faculty of Science comprises seven schools and has strong links with the School of Life Sciences and School of Veterinary Medicine and Science. Schools from within the faculty also collaborate with those from the University's other faculties to form various research centres and research institutes.
Read less