Program Description
MSc/PGDip Psychology
Why choose this course?
Applied emphasis, focusing on a variety of areas where knowledge of psychological theory and findings are a distinct advantage
Flexibility in the second semester for students to choose modules that best fit with their individual interests and career aspirations
Opportunity to be taught by, and work closely with, active researchers. Access to our psychology research laboratories and teaching labs described as 'exemplary' in our most recent independent subject review
Professionally accredited by the British Psychological Society, conferring eligibility for Graduate Basis for Chartership (GBC)
The MSc Psychology is designed to introduce graduates of other disciplines to the fascinating field of psychology. Students will be provided with the opportunity to study those topics which will confer eligibility for Graduate Basis of Chartered Membership (GBC) with the British Psychological Society (BPS) as long as a minimum level of performance is achieved. Psychology is a rewarding and valuable area of study. As a student of psychology, one gains a scientific understanding of mind, brain, behaviour, experience, and of the complex interactions between these. The programme provides training in the scientific method and the history and philosophy of science to students. Psychology applies a rigorous scientific methodology to biological, linguistic, philosophical, socio-cultural, and anthropological topics. It is thus an inherently multidisciplinary subject.
What you study
Psychology is the scientific study of the mind, brain, and behaviour. Psychology can be applied to a variety of real-life settings and is important to many careers and occupations.
Semester 1 (September - December) introduces you to the six core areas of psychology: cognitive, social, biological, developmental, individual differences, and conceptual issues, which are especially beneficial for those students who did not study Psychology in their undergraduate degree.
Semester 2 (January - May) concentrates on the way psychology is applied in real-world settings and different occupations. You may choose to study how witnesses of crime are interviewed (Investigative Psychology module), the role motivation plays in the sporting arena (Sports Psychology module), or the usefulness of psychometric testing in the workplace (Testing in the Workplace module), to name just a few of the possibilities.
The core Research Methods module is studied in both semesters and introduces you to quantitative and qualitative methods. These analytical techniques provide you with the necessary skills to undertake your Master's project in the summer months (June - August).
Those exiting the course after successful completion of the taught component (i.e. Postgraduate Diploma) would be eligible for the award of Postgraduate Diploma (PGDip) Psychology.
How you learn and are assessed
An integrated programme of lectures, seminars, group discussion and lab work, is used to enhance your understanding of the core areas of psychology. You will analyse how this knowledge is applied in real-world settings and in a variety of occupations. Web-based learning provides a virtual learning environment that allows you to access teaching and library materials and to interact with staff and fellow students.
A combination of written submissions, presentations, laboratory reports and formal examinations are used throughout the course. The research project is written in the style of a scientific research article.
Entry routes
Applicants should hold at least a lower second class Honours degree or equivalent in any science, social science, or humanities subject.
Overseas/EU
All applicants are required to provide certified proof of competence in the English Language.
Course content
Core: Biological Psychology
Core: Cognitive Psychology
Core: Individual Differences
Core: Social Psychology
Developmental Psychology
Psychology Masters Project
Research Methods
Advanced Biological Psychology: The Science of Attraction
Advanced Forensic Psychology
Advanced Topics in Psychology
Evidence-Based Investigative Interviewing
Last updated Feb 2020
About the School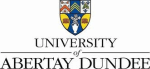 As a university we are immensely proud of our academic achievements but there is a great deal more to us. We are a modern new university, one with a long history and have quickly become one of Scotlan ... Read More
As a university we are immensely proud of our academic achievements but there is a great deal more to us. We are a modern new university, one with a long history and have quickly become one of Scotland's leading universities, highly ranked for our academic performance and with a talented group of students and academics who make us the success we are.
Read less