MSc/PGDip Ethical Hacking & Computer Security
Home ›
MSc ›
MSc/PGDip Ethical Hacking & Computer Security
Program Description
MSc/PGDip Ethical Hacking & Computer Security
Why choose this course?
Provides the core skills to allow you to take positions in a variety of companies where computer security is a major issue
Graduates will be at the forefront of new developments in security
Benefit from an active teaching group with a growing reputation based on industry links and Knowledge Transfer projects
Delivered in a project-based, entrepreneurial and enterprise culture
Abertay is the only university in the UK that offers a Master's programme in Ethical Hacking and our students are passionate about their subject area and developing their knowledge. Ethical Hacking is the process of evaluating the security of a computer system by simulating an attack by a malicious hacker. The course is designed to teach students how to think like a hacker, providing them with a deep understanding of security issues and concerns.
We aim to change the way you think! We encourage lively debates about pertinent ethical and security issues. Students develop the hacker mindset, determined to 'do their bit' to improve security in the world of Computing.
What you study
From forensic computing to network security, the course covers a wide range of subjects. Within these, you will learn about web hacking, password cracking, malware analysis, port scanning, buffer overflows and much more. You also learn how to report security problems and to make sure you are working within the law! Students also conduct projects with biometric systems and discuss ethics of recent hacking cases that have been reported in the media.
How you learn
Teaching is focused on lectures and practical sessions in dedicated classrooms. Lectures are used to present the key concepts while practicals increase your understanding of the subject and allow you to develop your competence in technological and theoretical work. The course is taught using a problem-based learning approach. You will spend about 12 hours per week attending classes and about 30 hours a week of private study.
How you are assessed
The taught course will be assessed using a combination of written coursework, presentations and seminars with a written dissertation at MSc level.
Entry routes
Applicants should have a minimum of a lower second-class (2:2) Honours degree in the field of Computing. The course is designed for students whose degree comprises a significant component of software development or networking.
Applicants who do not cover the appropriate subjects during their degree will be considered if they have relevant industry experience. This would normally be a minimum of two years experience of working in the area of software development or networking in either a promoted post or with a significant level of responsibility.
Criminal record check required
Overseas/EU
All applicants are required to provide certified proof of competence in the English Language.
Course content
Biometrics and Identity
Computer Security
Digital Forensics
Ethical Hacking
Group Project
Informatics
Masters Project in MSc Ethical Hacking
Penetration Testing
Research Methods and Proposal
Professional accreditation
The course is accredited by BCS, The Chartered Institute for IT, as meeting the educational requirement for CITP Further Learning and partially meeting the educational requirement for CEng/CSci registration.
Last updated Jan 2018
About the School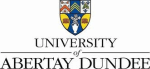 As a university we are immensely proud of our academic achievements but there is a great deal more to us. We are a modern new university, one with a long history and have quickly become one of Scotlan ... Read More
As a university we are immensely proud of our academic achievements but there is a great deal more to us. We are a modern new university, one with a long history and have quickly become one of Scotland's leading universities, highly ranked for our academic performance and with a talented group of students and academics who make us the success we are.
Read less