MSc/PG Dip/PG Cert in Advanced Construction Technologies & BIM
Home ›
MSc ›
MSc/PG Dip/PG Cert in Advanced Construction Technologies & BIM
Program Description
Why this course?

The need for advanced technologies has become necessary to accomplish sustainable engineering projects, especially for the construction industry. Various Advanced Construction Technologies (ACT) have emerged over the last decades. With the development of Building Information Modelling, the future of construction will be transformed into a more digital industry.
Various Advanced Construction Technologies are now BIM compliant across stages such as:
preparation of the client brief
conceptual and detailed design
construction and operational
These developments have provided technical and management support to solve complex and multidisciplinary problems for all project stakeholders.
There is a unique opportunity for the next generation of graduates to become highly-skilled in this field and gain further advantages in a highly competitive job market. The construction industry stakeholders are in need of high-caliber and highly-competitive candidates with knowledge and skills in construction disciplines, Advanced Construction Technologies, and Building Information Modelling.


Duration
MSc: 12 months full-time; 24 months part-time
PgDip: 9 months full-time; 18 months part-time
PgCert: 8 months full-time; 12 months part-time


You'll study

This is a multidisciplinary course that aims to develop the knowledge, practical, and personal skills of graduates to work in the Architecture/Engineering/Construction (AEC) industry and to develop further research skills related to AEC fields. The course enables practitioners to gain access to a theoretical base and to appraise current and future strategies in Advanced Construction Technologies and Building Information Modelling.
Students will take taught modules and a group project in the first two semesters. MSc students then complete a dissertation project in a third semester.
Areas explored in the modules include:
principles and practices of Advanced Construction Technologies in the architecture/engineering/construction industry
new trends related to digital construction, Building Information Modelling, and construction technology
sustainability
facilities management
construction management (processes, people, procurement)
project management (planning, financing, risk)


Open Access

Open Access modules are offered on individual modules from the MSc programme. Compulsory taught modules are delivered intensively and are accessible to part-time students and as stand-alone Continuing Professional Development (CPD) options or gradually built towards a qualification.
Open Access students may transfer onto a part-time MSc or PgDip programme to complete their studies (subject to a maximum period of time).


Guest lecturers/speakers

You'll benefit from a large number of government, local authority and industry partners, who'll lecture on up-to-date current practices, with a diverse point of views.


Field trips

You'll benefit from visiting various large construction sites to meet with Architecture/Engineering/Construction professionals working in projects and have the opportunity to explore how the obtained knowledge from the course is practiced in real projects.


Facilities

Studios
There are two fully-networked design studios; one dedicated to student self-study, the other to interactive design teaching.

Library
In addition to the main University library, we have our own, on-site, reference library. Our collection is developed in direct response to the teaching delivered in the department.

Workshop
A full range of hand and portable power tools are available (complete with instruction).

PC Lab
Our lab computers have the main applications required for the course. We also offer plotter printing, scanning and laser cutting services.


Course content

Semester 1
Compulsory modules
ICT integrated into AEC
Sustainability
Elective modules
Construction Technology
Facilities Management
Contract Administration & Practice
Procurement & Tendering
Design management
Project management
The Construction Industry Client

Semester 2
Compulsory modules
Building Information Management
Group Project
Elective modules
Construction Management
Environmental Impact Assessment
Financial engineering
Risk Management

Semester 3 (MSc students only)
Compulsory modules

Learning & teaching

The course is balanced between theory and practice. It's delivered through:
lectures
workshops
group project
seminar-led learning, by staff and visiting experts

Assessment

The Formative assessment will take place throughout the course. Some modules will also be assessed with weekly tasks, others with one/two tasks per semester. The summative assessment is usually held during the exam period as will be indicated on the University timetable. The Group Project involves one-to-one tuition and appraisals in review seminars and also through student peer group reviews.
You will be expected to participate in:
studio reviews
individual written essays and reports
oral presentations
dissertation


Entry requirements

A first or second-class Honours degree (or equivalent) in Architecture, Engineering, Project management, or Quantity Surveying.
Consideration will also be given to candidates with other relevant professional qualifications in a discipline related to the built environment and/or professional experience.

Pre-Masters preparation course

The Pre-Masters Programme is a preparation course for international students (non-EU/UK) who do not meet the entry requirements for a Masters degree at University of Strathclyde. The Pre-Masters programme provides progression to a number of degree options.
To find out more about the courses and opportunities to offer visit International Study Centre and discuss your education future. You can also complete the online application form. To ask a question please fill in the inquiry form and talk to one of our multi-lingual Student Enrolment Advisers today.


Careers

The intensive market activities in Digital Construction and in Building Information Modelling show how this area is gaining momentum for job opportunities. Professionals with the relevant technology and personal skills are in high demand. This course will help professionals and new graduates to develop specialist expertise in modern design and construction management. It also targets those who seek advanced roles in BIM. It will allow them to understand the concept of digital integrated project delivery in addition to having hands-on experience in virtual design and construction.
Sustainability is a key part of this course, therefore, the course is also relevant to those who seek to obtain advanced qualifications in related areas that integrate sustainability and digital construction.

Employment opportunities

Employment opportunities for graduates can be related to many construction professions in:
design
construction
operation of buildings
infrastructure
Careers include both general professional positions (e.g. design or project management) and specialist roles such as integrated information managers and Building Information Modelling managers. The Royal Institute of Charted Surveyors (RICS) has recently approved the latter as a new professional role.

Graduate skills

Graduates will develop technical, managerial and interpersonal skills to deliver construction projects with a more integrated approach. With the help of various digital and media technologies, they will be able to conduct design and construction activities in a more effective collaborative environment. Graduates will be able to develop BIM Strategy and Execution Plans for construction organizations. As the course is also research focused, graduates will develop research skills on a selected related topic in digital construction.
The construction market needs more Advanced Construction Technologies and Building Information Modelling experts to comply with the UK government mandate of using Building Information Modelling in all public projects from 2016 (and from 2017 in Scotland). In this regard, the course can open opportunities for graduates to start up their own business in this field. The course also helps those who are seeking to undertake a further postgraduate research degree.
Last updated Sep 2019
About the School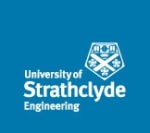 Our Faculty of Engineering is the biggest in Scotland. We're also one of the largest, best equipped engineering faculties in the UK.
Our Faculty of Engineering is the biggest in Scotland. We're also one of the largest, best equipped engineering faculties in the UK.
Read less