MSc/PG Dip in Architectural Design for the Conservation of Built Heritage
Home ›
MSc ›
Arts ›
MSc/PG Dip in Architectural Design for the Conservation of Built Heritage
Program Description
Why this course?

Architectural conservation - the action of conserving built heritage while maintaining its values - is practiced differently across the world; sometimes not at all due to cultural and economic constraints.
It is an emerging area of work which requires special training and knowledge to deal with its multidisciplinary and interdisciplinary nature. It also requires the development of a critical approach to the analysis and design of the intervention, informed by the shared international principles and the specific nature and context of the historic building to be conserved.
We need to attract new talent to the field of architectural conservation. To work with historic buildings is an enriching experience, which combines the creative aspects of designing a new building with the in-depth research required to understand in full the building and its context. Working with historic buildings is also a great training to improve the design of new buildings, as you learn a great deal about the importance of design ideas, innovation, durability, and care. It is also a very sociable work, interacting with a variety of people from all backgrounds, joining forces in helping current generations to enjoy historic buildings, to create community identities around them, and to transmit the buildings and their values to the future.
Glasgow and its surrounding area provide an excellent location for the course, with architectural heritage from all periods, from Roman to Medieval, Georgian, Victorian and contemporary, without forgetting the better known C. R. Mackintosh and Alexander 'Greek' Thomson's buildings. Strathclyde has a lively international community of staff and students and we enjoy a privileged position in the center of Glasgow.


Duration
MSc: 12 months full-time; 24 months part-time
PgDip: 9 months full-time; 18 months part-time
PgCert: 5 months full-time; 9 months part-time


You'll study

The course is a platform for:
collaboration with both practice and research partners
architectural critique
discussion and debate
All full-time students take instructional classes and a design project in the first two semesters. MSc students then complete a dissertation project.

Compulsory taught classes are delivered intensively, making them more accessible to part-time students and Continuing Professional Development (CPD). Areas explored in classes include:
theory
history
survey
investigations
legislation
materials
structures
The course is informed by the outcomes of the research being carried out at the Architectural Design and Conservation Research Unit (ADCRU). It is a platform for collaboration with both practice and research partners; architectural critique, discussion, and debate are fundamental parts of the course.


Open Access

Open Access modules are offered on individual modules from the MSc programme. They can be taken as stand-alone CPD options or gradually built towards a qualification.
Open Access students may transfer onto a part-time MSc or PgDip programme to complete their studies (subject to a maximum period of time).


Guest lecturers/speakers

You'll benefit from a large number of government, local authority and industry partners, who'll lecture on up-to-date current practices, with a diverse point of views.


Facilities

Studios
There are two fully-networked design studios; one dedicated to student self-study, the other to interactive design teaching.

Library
In addition to the main University library, we have our own, on-site, reference library. Our collection is developed in direct response to the teaching delivered in the department.

Workshop
A full range of hand and portable power tools are available (complete with instruction).

PC Lab
Our lab computers have AutoCAD and InDesign.
We also offer plotter printing, scanning and laser cutting services.


Accreditation

The course is fully recognized by the Institute of Historic Building Conservation (IHBC). The IHBC is the principal professional body for building conservation practitioners and historic environment specialists working in the United Kingdom.
The course also conforms to the internationally recognized Guidelines for Education and Training in the Conservation of Monuments, Ensembles, and Sites adopted by the International Council on Monuments and Sites (ICOMOS). These criteria are used by professional institutes for the assessment of evidence and professional accreditation in conservation.


Course content

Semester 1
Compulsory classes
Theory of Conservation
Architectural & Construction History
Legislation & Regulations
The survey, Preliminary Studies & Investigations in Architectural Heritage
Materials & Decay

Elective classes

Semester 2
Compulsory classes
Conservation Design Project
Structural Repairs & Strengthening
Conservation Materials Technology

Dissertation (MSc students only)
Dissertation & Elaboration of Conservation Design Project

Learning & teaching

The course is balanced between theory and practice. It's delivered through:
lectures
workshops
studio-based, and seminar-led learning, by staff and visiting experts from the UK and overseas
The course is a platform for collaboration with both practice and research partners; architectural critique, discussion, and debate are fundamental parts of the course.

Assessment

Formative assessment will take place throughout the course.
You'll be assessed through lectures, seminars, interim Studio Reviews and workshops, supported by student presentations, symposia and peer feedback.
Methods of teaching vary; some subjects are formally taught using lectures and seminars, others use a mix of methods which may incorporate small projects.
The main architectural conservation project is a studio based project which involves one-to-one tuition and appraisals in review seminars. Team teaching techniques are used in several projects and increasing use is made of student peer group reviews. Summative assessment will be through:
studio reviews
individual written essays and reports
oral presentations
dissertation - directly linked to the conservation project


Entry requirements

A first or second-class Honours degree (or equivalent) in Architecture, Structural or Civil Engineering.
Consideration will also be given to candidates with other relevant professional qualifications in a discipline related to the built environment and/or professional experience.
Evidence of motivation will be sought. A portfolio of project work may be required from studio-based first qualification holders.

Pre-Masters preparation course

The Pre-Masters Programme is a preparation course for international students (non-EU/UK) who do not meet the entry requirements for a Masters degree at University of Strathclyde. The Pre-Masters programme provides progression to a number of degree options.
To find out more about the courses and opportunities on offer, visit International Study Centre and discuss your education future. You can also complete the online application form. To ask a question please fill in the inquiry form and talk to one of our multi-lingual Student Enrolment Advisers today.
Careers

Areas of employment for graduates are numerous. They can work as independent professionals in conservation or for architectural firms all over the worlds. The completion of the Masters will give a variety of opportunities:
IHBC affiliate member with an option to progress to full membership
RIBA Conservation Registrant (CR) and/or RIAS Accredited Conservation Architect
progress to RIBA Conservation architect (CA), RIBA Specialist Conservation Architect (SCA) and/or RIAS Accredited or Advance Conservation Architect
progress to Conservation Accreditation Register for Engineers (CARE), the joint register between the Institution of Civil Engineers (ICE) and Institution of Structural Engineers (IStructE)
We work with a large number of government, local authority, and industry partners, offering potential placement opportunities for students to work after their postgraduate degree study.
Heritage is recognized as a sector of international strategic importance. Local authorities and communities are also very interested in preserving their heritage. The conservation of historic buildings becomes more and more a day to day activity for architects and engineers.

Potential careers include:
conservation architect in architectural firms
conservation engineer in engineering firms
conservation Officer in local authorities
work in UK government agencies: Historic Scotland, English Heritage, CadW and the Environment and Heritage Service in Northern Ireland
architect/conservation officer in other countries for government and local authorities
work in the UK and internationally architect/conservation officer for conservation organizations and charities such as UNESCO, ICOMOS, Council of Europe, ICCROM
Last updated Sep 2019
About the School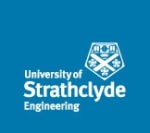 Our Faculty of Engineering is the biggest in Scotland. We're also one of the largest, best equipped engineering faculties in the UK.
Our Faculty of Engineering is the biggest in Scotland. We're also one of the largest, best equipped engineering faculties in the UK.
Read less