MSc Programs in Urban Development 2022 in Manchester in United Kingdom
An MSc, or Master of Science, is an academic distinction bestowed upon those who effectively complete a predetermined set of coursework in what is often a science-based discipline. The MSc often enhances career opportunities as well as earning potential.UK, United Kingdom is more than 300 years old and comprises four constituent nations: England, Scotland, Wales, and Northern Ireland. The UK has b… Read more
An MSc, or Master of Science, is an academic distinction bestowed upon those who effectively complete a predetermined set of coursework in what is often a science-based discipline. The MSc often enhances career opportunities as well as earning potential.
UK, United Kingdom is more than 300 years old and comprises four constituent nations: England, Scotland, Wales, and Northern Ireland. The UK has been a centre of learning for the past 1,000 years and possesses many ancient and distinguished universities. Foreign students make up a significant proportion of the student body at UK universities.
Manchester is known for its architecture and has UK's second largest urban area, 5 times larger than the city itself. There are only three universities, but they have total of 73 thousand students.
Request Information MSc Degrees in Urban Development in Manchester in United Kingdom 2022
Read less
Read more about studying in United Kingdom
1

Results in Urban Development, Manchester
$format_list_bulleted Filters
Sort by:
Recommended
Latest
Title
$expand_less
$expand_more
Recommended
Latest
Title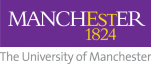 Featured
University of Manchester
Manchester, United Kingdom
Gain specialist knowledge in the regeneration of cities with this accredited master's
Featured
Gain specialist knowledge in the regeneration of cities with this accredited master's
-
TIP! If you represent a school and want to add your programs to our listings, contact us here