close
Filters
See Results
The Master of Science, or MSc, is an academic degree awarded to those who effectively complete about two years of intensive study on a given topic. Many MSc courses offer a combination of classroom and research-based curriculum.By focusing on research and development, materials science is able to provide new materials for use in industries. Materials science relies on several scientific and e… Read more
The Master of Science, or MSc, is an academic degree awarded to those who effectively complete about two years of intensive study on a given topic. Many MSc courses offer a combination of classroom and research-based curriculum.
By focusing on research and development, materials science is able to provide new materials for use in industries. Materials science relies on several scientific and engineering departments to work together to problem-solve for the future.
Furtwangen im Schwarzwald is a small city located in the Black Forest region of south western Germany. At one time Furtwangen was a major producer of clocks that were made and sold all over the world.
Request Information MScs in Materials Science in Furtwangen in Germany 2021
Read Less
1

Results in Materials Science, Furtwangen
format_list_bulleted Filters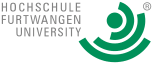 Hochschule Furtwangen
Your master plan for the future! Materials Science is one of the key disciplines of the 21 Century. It is your master plan for the future because it delivers solutions for a w ... +
Your master plan for the future! Materials Science is one of the key disciplines of the 21 Century. It is your master plan for the future because it delivers solutions for a wide variety of industrial problems. In the areas of health, energy, mobility, communications, and environmental and climate protection, modifications in materials will lead to many innovations in the years and decades to come. In the Applied Materials Science master's programme at the University Campus, Tuttlingen students are ideally prepared for these multi-faceted and exciting career challenges. The master's degree prepares students for research or development in the area of materials sciences. THE PROGRAMME FOCUSES ON THE FOLLOWING AREAS: Surfaces Technology and Interface Reactions Functional Materials Process & Materials Bionics Composite Materials Implants Specialization Production Processes Additive Manufacturing Processes TARGET GROUP The Master of Applied Materials Sciences degree is aimed at materials technicians, medical technicians, mechanical engineers, and production technicians, as well as natural scientists, who wish to expand their knowledge of materials sciences. STUDY PREREQUISITES Application with the selection procedure First degree in a relevant discipline (STEM subject) 210 ECTS points Career opportunities The challenge for the products of the future will be the complex assemblies and components of which they are composed. Materials scientists are in high demand in almost every sector. They work in the research and development of new materials for application in technical products. Knowledge of both methods and business skills means that they are also qualified to work in leading positions in quality assurance and technical management. FIELDS OF EMPLOYMENT Materials research and product development Quality assurance Management and leadership positions Development of material-appropriate production processes Medical technology Mechanical Engineering/Automotive industry
-
TIP! If you represent a school and want to add your programs to our listings, contact us here