Program Description
©The Chinese University of Hong Kong - Shenzhen
The MSc Finance program at SFI engages students in a comprehensive training regimen that combines financial theories, quantitative skills, and challenging real-world applications.
Our students gain a thorough understanding of the modern tools and methods used across the global finance industry, with special emphasis on the rapidly-reforming China financial sector.
Our graduates have launched their finance careers in diverse fields such as securities, banking, financial management, and consulting industries.
Our goal is to develop sought-after professionals that meet the high dual requirements of the domestic Chinese and international financial markets. The MSc Finance program is available on both a full-time and part-time basis. All courses in both programs are taught in English by world-class academic professors and highly-accomplished financial industry professionals.
Full-time mode
The Full-Time mode is designed to develop students' theoretical and analytical skills, and build proficiency in their practical application. Moreover, the Full-time Advanced Research Track mode builds on the Full-Time MSc Finance mode, and further supplements this with academic research in one of several leading-edges financial topics.
Part-time mode
The Part-Time mode is operated for on-job students who want to promote their academic background in the financial industry. Graduates of this program are expected to gain a comprehensive understanding of the tools and methods used in the broad financial industry.
Academic
Core courses
Starts with an abundance of internationally-trained.
Our curriculum is built around a combination of world-class,internationally-trained faculty, and senior-level financial practitioners.
Derivatives Market
Corporate Valuation & Fundamentals of Finance
Quantitative Portfolio Analysis
Financial Statement Analysis
Finance within the Macroeconomy
Communication and Computing (Excel/VBA) for Finance
Financial Econometrics and Financial Data Analysis
Elective courses
A wide range of elective courses.
Elective courses offer breadth and depth across a variety of emerging technologies and timely, local market financial topics.
Behavioral Finance
Stochastic Models
Internet Finance
Mining Massive Datasets
Capital Markets
Mergers and Acquisitions
Chinese Financial System
Emerging Companies Finance
Commodity Markets and Modeling

International Financial Management
Banks and Financial Institutions
Electronic Payment Institutions
Fixed-income Securities Analysis
Microstructure and Algorithm Trading
Credit Risk Modelling and Products
Quantitative Risk Management
Directed Research in Finance
Contemporary Issues In Chinese Financial Development(Practitioner Workshops)
Featured course
Contemporary issues in Chinese financial development (practitioner workshops
In this course, a series of practitioners, holding senior,director-level roles at a top financial institution are invited to deliver lectures on leading-edge topics and share practical experiences
Real Word Financial Challenges
Small-group case studies
Admission
CUHK-Shenzhen is approved by the Ministry of Education to enrol students independently, so applicants do not need to take the national examination. Students can submit applications and related materials at the official website of CUHK-Shenzhen.
The evaluation process is divided into two steps. First, we screen applicant information against our internal guidelines across several metrics: GPA, academic honours, internships, extracurricular actives, and English language skills, among other categories. Then, finalists are invited to participate in an entrance evaluation session. A final requirement is an examination which includes English-language essay questions, and several statistical and calculus questions.
English language requirements
Our minimum requirements are the following:
TOEFL: paper examination 555, computer test 213, iBT 79; or
IELTS (academic): 6.5; or
GMAT: the Verbal is not less than 21; or
Degree in an accredited university in Hong Kong or English speaking countries or areas; or
Recognized professional qualifications in Hong Kong or English speaking countries or areas.
CET-6 and TEM-8 certificates can not be used as proof of English proficiency.
Note that the MSc Finance program is highly selective, and we urge candidates to exceed these minimum levels of English-language competence.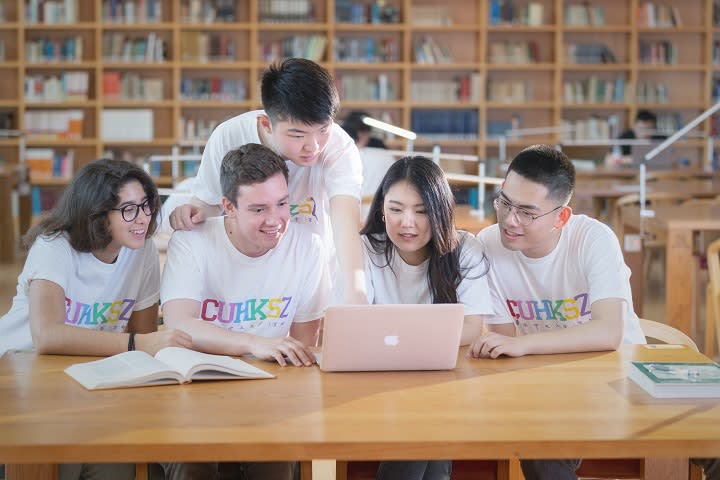 ©The Chinese University of Hong Kong - Shenzhen
Why CUHK Shenzhen?
Quality education
CUHK ranked 46th in the world and 9th in Asia (QS World University Rankings® 2020).
One Brand, Two Campuses: CUHK SZ standards consistent with CUHK.
Top tier teaching staff recruited globally.
17 undergraduate and 17 postgraduate fields of study that combine different disciplines, poised at the cutting edge of human knowledge.
State of the art facilities on a large and comfortable world-class campus.
A forward-looking comprehensive research university with a global vision.
Whole-person education
English as the language of instruction.
Combining Chinese humanistic ideals with western liberal arts content.
An international academic environment.
A collegiate system modelled after CUHK to provide pastoral care and whole-person education.
A lively campus setting with a wide range of activities to encourage social engagement.
Extensive opportunities
Study and build relationships with elite Chinese students.
Shenzhen: China's Silicon Valley and fastest-growing city. Headquarters of numerous high-tech multinational enterprises.
Take your studies beyond the classroom into the Maker's Workshop, Centre for Innovation, Design and Entrepreneurship, university research facilities, internships, and part-time work opportunities.
Study abroad opportunities at elite universities worldwide.
Living costs and tuition fees dramatically lower than universities in many other countries.
University and government scholarships covering full accommodation and tuition fees.
Graduation benefits
CUHK degrees awarded upon graduation.
Approximately two-thirds of graduates continue to postgraduate study at the top 50 universities, including the University of Oxford, Massachusetts Institute of Technology, University of Oxford, National University of Singapore, University of Cambridge, Cornell University, and Imperial College London.
Almost 99% of graduates who seek employment find work soon after graduating from companies like Microsoft, Huawei, PwC, EY, Deloitte, KPMG, Tencent, IBM, P&G, Unilever, and Coca-Cola.
CUHK Shenzhen Alumni programme offers ongoing careers support, networking opportunities and connections back to the university to support your long term development.
Last updated Sep 2020
About the School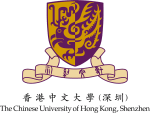 As a young and vibrant university, CUHK Shenzhen is committed to nurturing a new generation of leaders. Through excellence in teaching, research and knowledge transfer, we hope to contribute globally ... Read More
As a young and vibrant university, CUHK Shenzhen is committed to nurturing a new generation of leaders. Through excellence in teaching, research and knowledge transfer, we hope to contribute globally by grooming future generations who are international in outlook, learned in their disciplines, upright in character, and committed to serving the needs of society. We welcome high achieving students from around the globe to take a journey that poses both significant challenges, but also opportunities not available anywhere else in the world.
Read less