MSc in e-Governance Technologies and Services
Home ›
MSc ›
MSc in e-Governance Technologies and Services
Read more about this program on the school's website
Program Description
Estonia's e-government and the country's other innovative e-solutions have grown into one of Europe's success stories of the last decade. TalTech has taken a leap into the future of e-Governance education.
Largely focusing on IT solutions at the governmental level, its interoperability between different faculties in the University is giving fundamental background also in other aspects (law, public management and economics) of government. The programme is especially important due to the fact that it is unique in Estonia and in Europe and the demand for the specialist with a broad knowledge of e-governance is increasing tremendously.
Curriculum
The programme gives students a broad knowledge of developing a modern state, its transition to e-governance and paperless management. Studies include a wide overview of administrative and legal aspects of e-governance.
What you can expect from this Master's programme:
Experienced lectures
Access to world-class know-how
Hands-on collaboration with practitioners in the field
Why this programme?
The programme focuses on designing, developing and improving governmental systems and implementing e-government components on every state level.
Specialisation in IT, innovation/services in public and private sectors or adoption and marketing of e-governance.
User-oriented services offered by the government that is based on ICT.
Offers experience in the field, practical research and project work already during studies.
The curriculum is closely related to "e-state technologies laboratory" offering students a possibility to do research in e-governance field as well as take part in new development projects.
Future career
he curriculum will help to prepare managers and specialists responsible for the development of e-Governance, who are able to comprehend the business processes and the management of public administration; and are familiar with the information systems and software development.
Giving students a broad knowledge about the transition to e-governance, its management and development, helps graduates to work as a public sector high-level officials whilst leading eGov projects by having also a wider overview of administrative and legal aspects of e-governance.
Master's degree holders have the opportunity to continue their studies in the PhD programme.
Students say
"Studying at TalTech gives students the opportunity to learn about the Estonian e-governance infrastructure from a legal, technological, social, and organizational perspective. Students are able to see first-hand how Estonians use e-solutions every day. The practical experience is vital for understanding the implementation of sustainable e-governance." Crystal from the USA
"Study of IT can sometimes be very restrictive with lacking cross-discipline views, but in TalTech's e-Gov programme, a very comprehensive knowledge could be gained through the perspective of people who have had actually been part of the Estonian e-Governance revolution." Shobhit from Nepal
Admission
Students for TalTech international study programmes are admitted based on the admission threshold. Online interview will be conducted only to candidates who have passed the preliminary evaluation. The maximum score for the motivation letter and for the online interview is 20 points. An applicant who receives a minimum of 10 points is admitted.
Programme specific requirements
Bachelor's degree or equivalent
Bachelor's degree or equivalent in IT, ICT, Economics, Public Management, Law, Marketing, Business Administration, International Relations.
In order to qualify for the studies at Tallinn University of Technology, an applicant has to have at least 60% of the highest possible CGPA.
Motivation letter
Please include the following:
Clearly defined perspectives and motivation for developing the information society and e-governance era;
A logical, analytical and comprehensive description of e-governance based on the country candidate chooses to take as an example;
Previous experiences in the field, practical work experience in the public sector or with the technical solutions used in the public sector;
Proposals for future master's thesis topic in the field of e-governance technologies and/or services;
Grammatically correct and fluent English.
NB! It is important to properly cite and reference any sources used in your motivation letter (quotations, publications, ideas etc. that are not your own). Neglecting the rules of referencing and citation is considered plagiarism and will result in the disqualification of your application.
Positive scale: 5-10 points
CV
Candidate needs to attach a CV (Europass format, in English) that is clearly stating previous educational and professional background, participation in training and publication list if any.
The division of points:
It is possible to receive up to 2 points for each aspect. The maximum amount of points for the entire Letter of Motivation is 10, while the positive range is 5-10 points
0 points will be given for the failure to send the Letter of Motivation and Curriculum Vitae.
Online interview
In order to be invited to the interview, the candidate should get at least 5 points for the motivation letter.
During the interview the following aspects will be evaluated:
communication and presentation skills;
level of e-governance awareness;
motivation to complete selected study programme as well as to contribute to the field by applying the acquired knowledge in future career;
analytical thinking and argumentation skills;
ability to work on concrete projects both in a team and individually.
Duration of the interview is approximately 10 minutes.
Positive scale: 5-10 points
Last updated Apr 2020
About the School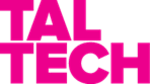 A vision of today's society is innovative, entrepreneurial, technologically advanced, and open to the world, and this is what Tallinn Unversity of Technology (TalTech) is applying for through internat ... Read More
A vision of today's society is innovative, entrepreneurial, technologically advanced, and open to the world, and this is what Tallinn Unversity of Technology (TalTech) is applying for through internationally high-level studies and research.
Read less