Program Description
The Master's programme in Wireless Communication prepares students for an exciting career within a rapidly expanding industry. The Shanghai ranking (ARWU) ranks Lund University among the top 20 universities in the world in the field of Electrical and Electronic Engineering for the year 2017.
The University has excellent resources in the area of wireless communication and can offer students the opportunity to learn from world-leading researchers, in state-of-the-art laboratory facilities. Research and education are closely linked to the department. All of our teachers are themselves educated to PhD level or higher and are actively engaged in research. The Wireless Communication programme focuses on the physical and lower layers of wireless communication.
The aim is to give our students in-depth system knowledge, which in turn requires insights into the various components in a wireless system. The courses included in the programme all hold a high international standard. In addition to the taught courses, all of our students undertake a research project for their Master's thesis. The project can be academic in nature, or developed within the industry, and can be carried out either in Lund or abroad.
These projects can sometimes lead to patent registration and successful entrepreneurial initiatives. Examples of companies where students have performed their degree projects include Bitcraze (Sweden), Bombardier (Sweden), Lite-on Mobile (Sweden), Huawei Technologies (Sweden), Ericsson (Sweden), Procera Networks (Sweden), and FTW (Austria).
The programme features both theoretical and practical learning, as well as plenty of group assignments and presentations, allowing students to develop supplementary skills that further increase their attractiveness on the job market.
Career prospects
The programme provides students with a solid grounding for a career in wireless communication – either in industry or academia. On completion of the programme, our graduates have the necessary skills for both research and development, e.g. understanding and developing future wireless systems, developing wireless networks for special applications and understanding and enhancing existing solutions. The programme also provides an excellent foundation for PhD studies in the field, as shown by the fact that almost 40 percent of our students have continued towards a PhD degree after graduation.
The skills our alumni possess are in high demand globally, particularly within developing markets, and former students can be found all over the world. Many have found work and started their careers in Australia, China and the USA, as well as here in Lund.
The surrounding area is home to a number of global household brands such as Sony, Ericsson and Nokia. Other companies with operations close to the University include Huawei, ARM Sweden and Axis. A large proportion of students start working with these companies directly after graduation. Within the near future, we will also have new neighbours in the form of two large-scale European and international research centres – ESS and MAX IV – which will both create exciting opportunities for our students.
Read more about this programme on https://www.lunduniversity.lu.se/lubas/i-uoh-lu-TAWIR
Why Lund University?
Lund University was founded in 1666 and is one of northern Europe's oldest, broadest and finest universities. The University ranks among the world's top 100 universities in the QS World University Rankings 2020 and is the #1 choice for international students coming to Sweden – one of the world's most innovative, sustainable and democratic countries.
If you would like to start building your international network in a global classroom setting, Lund University is a great option. Experience a different way of learning in a country ranked as one of the best in the world at providing higher education. Group work and informal teacher-student relationships facilitate in-depth learning.
The University is located in Lund, a charming and compact university city in southern Sweden, only 35 minutes away from Copenhagen Airport in Denmark. The city is famous for its vibrant student life and is also home to many world-leading research facilities and international companies.
Learn more about Lund University at www.lunduniversity.lu.se
Last updated Feb 2020
About the School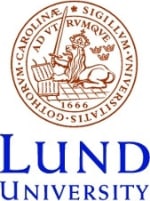 Lund is Sweden's most attractive study destination. The University offers one of the broadest ranges of programmes and courses in Scandinavia, based on cross-disciplinary and cutting-edge research. A ... Read More
Lund is Sweden's most attractive study destination. The University offers one of the broadest ranges of programmes and courses in Scandinavia, based on cross-disciplinary and cutting-edge research. A degree from Lund University is a hallmark of quality both in Sweden and abroad.
Read less