Read more about this program on the school's website
Program Description
Overview
Welding is integral to the manufacture of a wide-range of products. This course provides the practical and theoretical knowledge required to become a welding engineer and a materials and joining specialist. The course covers modern welding techniques, automation, metallurgy, materials science, welding processes, weld design, and quality.
Who is it for?
This course will provide you with a fundamental understanding of welding technologies and an awareness of recent technical developments within the relevant industries. It will also improve your communication, presentation, analytical and problem-solving skills. Our graduates are highly sought after by international companies using welding and joining technologies and are able to attain positions of significant engineering responsibility.
In addition, you will be qualified to act as responsible persons as defined by European and international quality standards and will have met a major part of the requirements for membership of the appropriate professional organisations with knowledge, skills and experience of managing research and development projects.
Why this course?
Welding is integral to the manufacture of a wide-range of products, from high power laser welding of large ships to micro-joining of thin wires. Joining technologies continue to expand; and are used in the oil and gas; automotive; aerospace, nuclear, shipbuilding, and defence industries. Furthermore, many of the student projects involve Wire + Arc Additive Manufacture which is a technology where Cranfield University is a world leader. All our projects are industrially linked and usually involve a new development never before undertaken. You will have the opportunity to be supervised by a world-leading academic in this area.
There are numerous benefits associated with undertaking a postgraduate programme of study at Cranfield University, including:
Study in a postgraduate-only environment where Masters' graduates can secure positions in full-time employment in their chosen field, or undertake academic research
Teaching by leading academics as well as industrial practitioners
Work alongside a strong research team
Dedicated support for off-campus learners including extensive information resources managed by Cranfield University's library
Consultancy to companies supporting their employees on part-time programmes, in relation to individual projects
Course details
The course comprises seven assessed modules, a group project and an individual research project. The modules include lectures and tutorials and are assessed through practical work, written examinations, case studies, essays, presentations and tests. These provide the 'tools' required for the group and individual projects.
Compulsory modules
All the modules in the following list need to be taken as part of this course
Introduction
Welding Processes and Equipment
Welding Systems and Research Methods
Design of Welded Structures
Welding Metallurgy
Introduction to Materials for Welding Engineering
Management of Weld Quality
Advanced Welding Processes
Entry requirements
A first or second class UK Honours degree in a relevant science, engineering or related discipline, or the international equivalent of these UK qualifications. Other sufficient and relevant qualifications, together with industrial experience, may be considered.
Applicants who do not fulfil the standard entry requirements can apply for the Pre-Masters programme, successful completion of which will qualify them for entry to this course for the second year of study.
Your career
Successful students develop diverse and rewarding careers in engineering management in a wide-range of organisations deploying welding technologies. Roles include the management of welding manufacturing operations and management of design and fabrication of welded structures. The international nature of such activities means that career opportunities are not restricted to the UK. Cranfield graduates develop careers around the world in oil and gas, automotive, and aerospace sectors
Last updated Jan 2020
About the School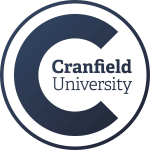 Cranfield's distinctive expertise is in our deep understanding of technology and management and how these work together to benefit the world.
Cranfield's distinctive expertise is in our deep understanding of technology and management and how these work together to benefit the world.
Read less