MSc in Through-life System Sustainment
Home ›
MSc ›
MSc in Through-life System Sustainment
Read more about this program on the school's website
Program Description
Overview
This course provides an essential foundation for future leaders in organisations who wish to optimise the value-in-use and cost-in-use for long-life engineering assets such as planes, trains, ships, vehicles, power plants, machine tools, buildings etc.

Many of the premier UK industrial organisations are increasingly dependent upon Through-life Engineering Services (TES) to compete, gain market share, generate revenue and profit. This course offers through-life thinking to enable change leaders in organisations to embrace new and integrated approaches to develop superior through-life support capability to meet shareholder and stakeholder demands.
Who is it for?
Developed by Cranfield University in conjunction with Rolls-Royce and Bombardier Transportation, this MSc has been designed for individuals at organisations where there is a growing emphasis on revenue being derived from providing the services that keep products operating effectively, rather than the design, manufacture and delivery of original equipment (hardware). The individual will be engaged in a discipline related to through-life management, support, asset management, and/or maintenance. The course is relevant to TES dependent organisations, engineers, business administrators, logistics, finance and commercial practitioners.

We aim to enhance your skills and address the need for highly trained individuals involved in the support of complex equipment and systems. The skills gained in the course is expected to contribute to the achievement of competitive advantage for your organisation. The course is structured to allow maximum benefit from learning with minimum time away from the working environment.

Focused on educating leaders in the fields of through-life engineering services systems, design and planning, maintenance assessment and operations management, engineering and technology including condition-based maintenance and health management, standards and regulation, information technology, contracts and policy, life extension and obsolescence management, cost modelling and control.
Why this course?
There are two major themes within the Course:
The business context: this aims to define the business opportunity, capabilities required, plan the business change to move to TES, and analyse the provision vs consumption trade-off.
The execution activities: this focuses on the design and delivery of the processes and activities that make up the delivery and consumption of TES, and how to optimise the value proposition across the supply network.
The course ultimately aims to promote an integrated capability across these two themes in organisations in order to increase efficiency and competitiveness. There are additional benefits of the course:
A commercial approach to excellence: Organisations seek out streamlined processes to enable them to be more efficient, improve quality and be more cost-effective. The Through-life System Sustainment course brings together expertise across several disciplines to inform industry and help organisations to stay ahead of their competitors.
Learning from the best academics and industrial practitioners: You will be taught by industry-active research academics with an established track record in product-service and maintenance systems, and through-life engineering services. Industry practitioners teach alongside academics with a view to providing real-life examples of solutions and challenges.
Outstanding facilities: A vast range of specialist software applications are available for use, such as PLM, AnyLogic, Witness, SAP and CAD. There are also a number of physical facilities around degradation assessment, integrated vehicle health management, and autonomous maintenance.
Flexible study options: This course allows you to fit your studies around your existing life and work commitments so you can gain a postgraduate qualification while continuing your career. Projects can be undertaken with your organisation offering additional benefits to your employer.
Networking opportunities: Our considerable network of contacts – both in the organisations we work with and in the network you will be part of with your fellow students and as one of our alumni - gives you the opportunity to build useful connections
Course details
The MSc course comprises eight assessed modules (in the form of six assignments and two exams), in which students gain an understanding of the world-class business practice, an industry-led group and an individual project. Students are also supported through individual coaching and an online learning platform.

The current fee for the MSc is £18,400 over two years. This is composed of £2,000 per year registration fee and £1,800 per module (eight in total). If a candidate completes in three years there will be an additional years' registration fee to pay.
Compulsory modules
All the modules in the following list need to be taken as part of this course:
Managing Assets and Value
System Effectiveness
Leadership and Change Management
Optimising Whole Life Cost and Performance Management
Operational Availability and Risk
Through Life Business Models and Requirements Management
Information Management
Diagnostics and Prognostics
Entry requirements
Candidates are expected to have at least two years relevant experience in the industry together with a first or second class UK Honours degree in a relevant engineering or technology-based discipline, or the international equivalent of these UK qualifications. Alternative qualifications together with additional industrial experience have also been considered.
Your career
Successful completion of this course takes you onto careers with higher levels of responsibility, a broader base of skills and capability and a greater level of professionalism.
Last updated Jan 2020
About the School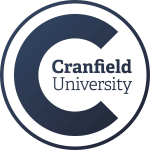 Cranfield's distinctive expertise is in our deep understanding of technology and management and how these work together to benefit the world.
Cranfield's distinctive expertise is in our deep understanding of technology and management and how these work together to benefit the world.
Read less